Chris Smalling says he can see his long-term future in Italy if his season-long loan move from Manchester United to Roma is successful.
Smalling has joined the Serie A club until June 2020 after falling out of favour at Old Trafford following the £80m arrival of Harry Maguire.
The defender was officially presented as a Roma player at a press conference on Friday morning and suggested he could look to make the move permanent.
"This is an opportunity that came to me that I was very interested in, and I was very eager to come," he said.
"It happened very quickly and now I focus on the next game, getting up to speed with training in terms of the manager's methods and then hopefully have a very good season.
"To be able to have the chance at a big club, and then if it prolongs and the club is happy then I can definitely see a longer-term future in Italy."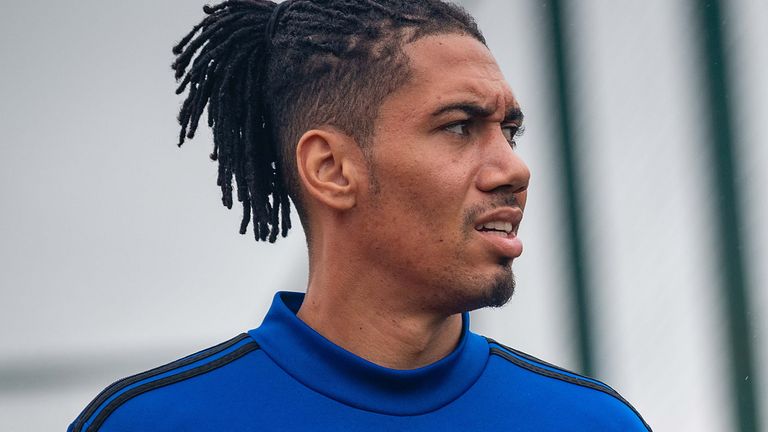 'I've always had a desire to play abroad'
Smalling made 323 appearances for United since joining from Fulham nine years ago and during that time won the Premier League twice, the FA Cup, the League Cup and the Europa League.
He is the latest of a number of England internationals to move to Italy in recent years and admits he has always wanted to play abroad.
"I've always had a desire deep down to experience this and have an opportunity to come to a big club who has got big aspirations," he added. "There is a lot of responsibility on the defence as a whole [in Italy] and the centre-backs too, but that is something I enjoy.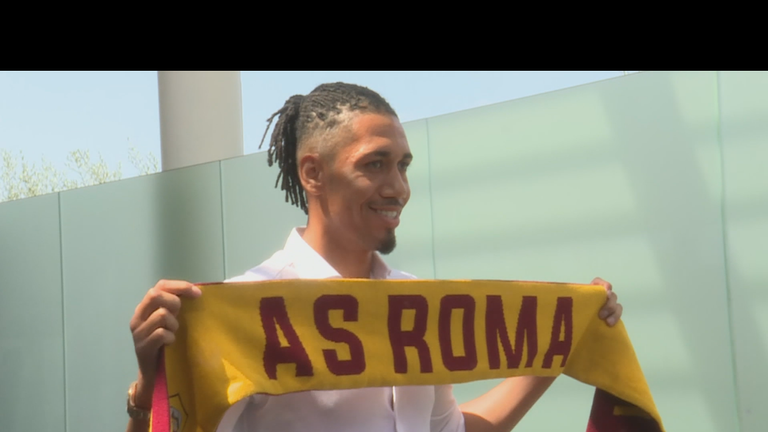 "I like to push up high, play high up the pitch, and the manager wants us to be high. I am a defender that likes to defend on the front foot so I think this is the perfect type of football for me and hopefully it allows me to show my real qualities.
"I don't want to live my life with regrets and to be able to experience this and build on this journey, it's something I'm really looking forward to."
Smalling: Racism is unacceptable
Smalling's former United team-mate Romelu Lukaku, now at Inter Milan, was subjected to racist chants as he took a penalty during his side's 2-1 victory at Cagliari last weekend.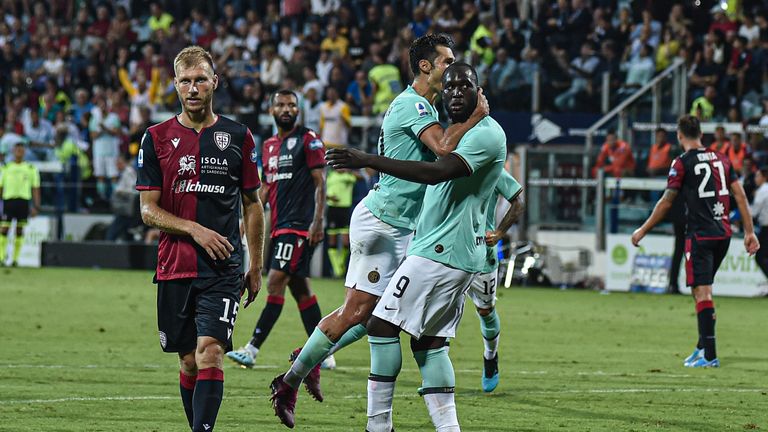 Serie A have launched an investigation into the incident but an Inter fans group, in an extraordinary open letter to Lukaku, insisted the chants were not racist.
Speaking about racism in general, Smalling said: "I think racism is unacceptable and should not be stood for. It is not an issue just in Italy, it is around the world.
"There needs to be a change, there will be generational changes and younger people will have a different perspective.
"But it does happen, not just in Italy but around the world, and it is very sad and unacceptable that it still happens in these modern times."