Roy Keane delivered a damning assessment of Manchester United after their defeat to West Ham, describing himself as "shocked and saddened".
Goals from Andriy Yarmolenko and Aaron Cresswell earned the Hammers a comfortable 2-0 win over Ole Gunnar Solskjaer's lacklustre side, who suffered the latest in a series of injury blows when Marcus Rashford pulled up in the second half.
United have won just two of their first six games and their former captain Keane, speaking from the Super Sunday studio after joining Sky Sports this season, said it was "scary how far United have fallen".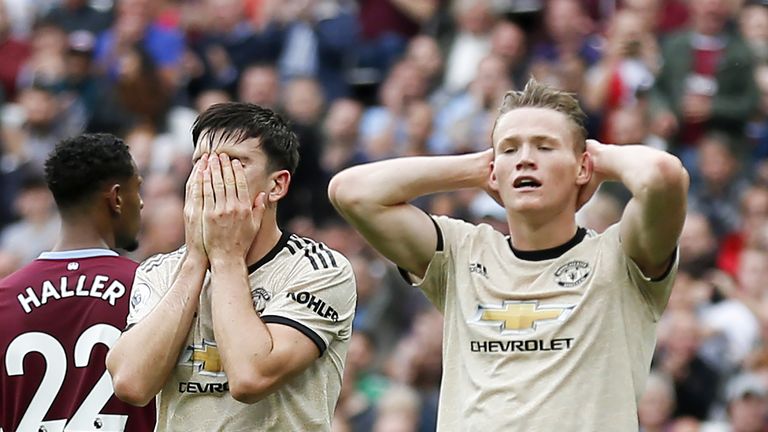 "I don't know where to start," he said. "I was shocked and saddened by how bad they were.
"You can lose a game of football but everything about them... they were lacklustre, no quality, lack of desire, lack of leaders, lack of characters.
"It's a long way back for United but scary how far they've fallen."
Speaking later on Super Sunday, Keane said he felt several of the current United squad were just "not good enough".
"I've known Ole a long time - I can tell he is fuming, he's disgusted. Managers can back their teams up all they want but it's what they do on the pitch. We're talking about Man Utd here.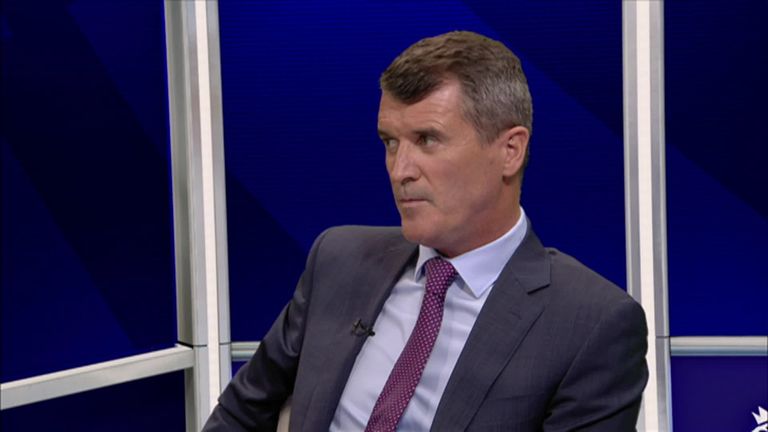 "I go back to basics - close down, sprint - and the first goal summed them up at the moment. They're almost hanging their hat on Dan James - a young player from Swansea learning his trade. I'll be critical of players not closing down but a lot of these players aren't good enough for Man Utd, it's as simple as that."
Former United boss Jose Mourinho had earlier echoed Keane's words and admitted he did not have anything good to say about the visitors' performance.
"I can't find any positives," Mourinho said.
"We were bad last season, but I don't see any improvement this season - even with three new players (Harry Maguire, Dan James and Aaron Wan-Bissaka).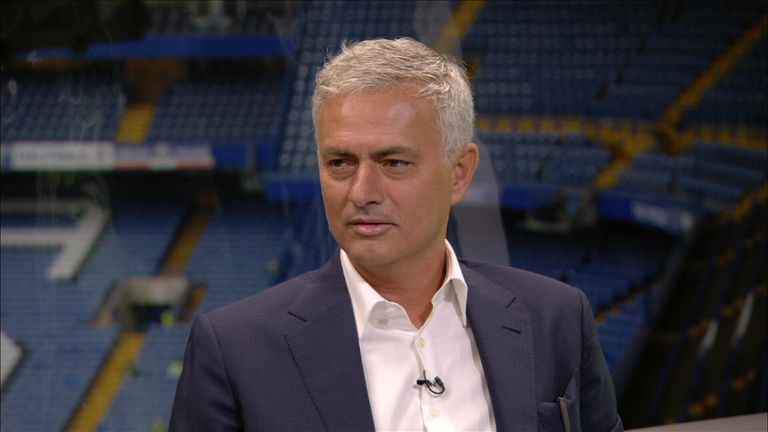 "I have to say, players with a positive impact. I like the three and I think they're bringing good quality to the team. But the team, as a team, I don't like at all. I'm not surprised by the result and I don't think Ole can take many positives from the game."
Neville: Painful performance
Co-commentator Gary Neville, speaking on the Gary Neville podcast, admitted United's performance was "painful" and was disappointed with their lack or urgency.
"Solskjaer will realise that's a poor performance and there's a lot of work to do at the club but he'll have known that anyway. I suppose I shouldn't be surprised; I've said over the last few weeks, watching this team and squad that it's not ready. There are going to be ups and downs and lots of pain. It was painful but it doesn't make it any easier when you see it with your own eyes.
"In that first half, they were lethargic. I thought it was the most disappointing first 45 of the season. They've had a good week, beating Leicester and winning in the Europa League. I thought they could have come here with authority, with tempo and intensity, and they were lethargic.
"When you let games go and drift and you let minutes pass by, you let other teams get comfortable. They've still got to recognise they've got that United shirt. West Ham shouldn't have an inferiority complex, but that first 20 minutes told them they could relax. The goal was killer, just before half-time, but the lack of urgency to get to the ball was typical of them in the first half.
"Marcus Rashford was never right, Juan Mata was never right in that No 10 role and Scott McTominay and Nemanja Matic struggled to get a grip of Mark Noble and Declan Rice. Defensively, United didn't have a lot to do, but there was more know-how in this West Ham team. When this United team get poked and prodded, they are not strong enough to cope with it."
Ole: 'We've got to batten down the hatches'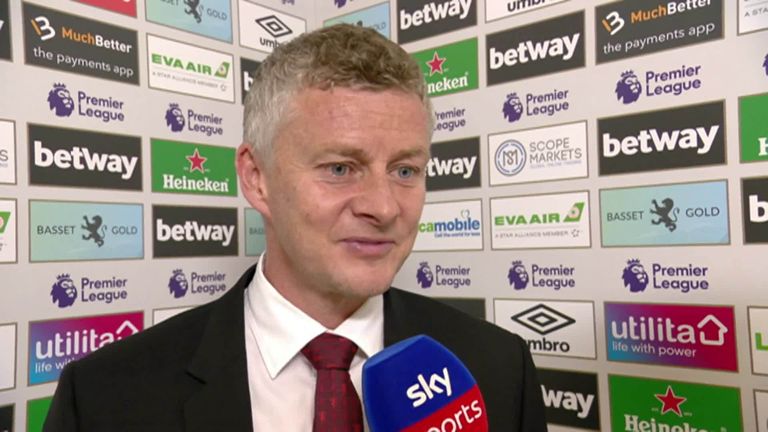 United boss Solskaer remains optimistic that his side are good enough to compete at a level befitting of the club, but admitted they failed to put crucial chances away and must now work through an injury crisis ahead of games against Rochdale and Arsenal.
"We've been one or two light because of injuries so I don't put it down to a lack of quality," said Solskjaer.
0 – Since winning each of his first nine away games as Man Utd manager in all competitions, Ole Gunnar Solskjær has seen his side fail to win any of his most recent such nine matches. Homesick. pic.twitter.com/YdjamGLbna

— OptaJoe (@OptaJoe) September 22, 2019
"Next game, we've got to look forward and see what we can do better. But sometimes you can spend too much time looking at what you can do better. Sometimes it's just batten down the hatches, get better as a team. I wouldn't be anywhere else with anyone else.
"I thought they ran, they never gave up. There's experience out there, Premier League winners with a few youngsters, it's just that at the moment we lack that type of striker. We lack the goals."