Ole Gunnar Solskjaer has called for time to transform Manchester United's fortunes after defeat at Newcastle left him with a "big, uphill challenge" of finishing in the top four.
United succumbed to a second-half strike from Premier League debutant Matty Longstaff at St. James' Park as their winless away record stretched to a dismal 11 games.
A third defeat of the season has left United 12th in the table with just eight points from their opening eight games - their worst start to a season in 30 years - and Solskjaer fearing objectives for the campaign may already be out of reach.
"We've given ourselves a big, big uphill challenge to get among the top four but it's tight and we need to get a run together," he told Sky Sports.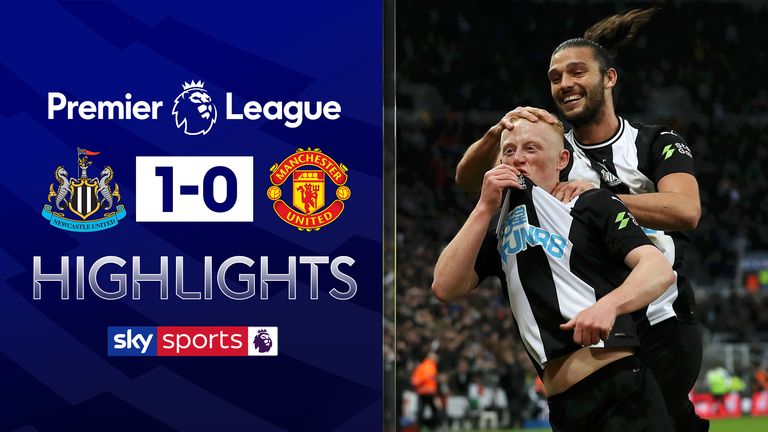 "It will take however long it will have to take. It's a journey we've started on and the culture is getting there. I can't give you any time but we're getting there.
"We've come together and discussed the direction we're going. If you only work on sunny days, you'll never get to your destination. We'll have these days, but we know where we want to get to."
The start of the second international break of the season means United are not in action until Premier League leaders Liverpool travel to Old Trafford on October 19, live on Sky Sports Premier League.
Live Renault Super Sunday


For Solskjaer the intermission provides some much needed time for reflection on the season and an opportunity to work on some key areas of improvement with his players.
"We don't create enough chances to win a game of football," the United boss added. "Luckily for us it's now the international break.
"We will sit down, hopefully we'll get some players back, and we will evaluate what's gone on over these eight games.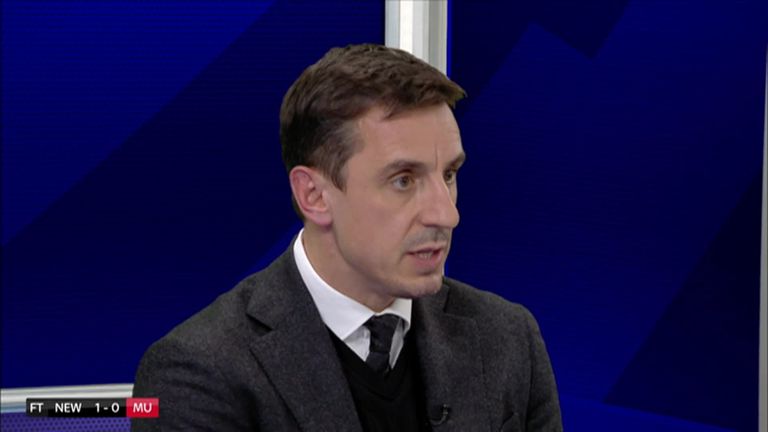 "It's my responsibility. I need to sort their heads out. Young boys lacking confidence - they need some help from experienced players and staff.
"Confidence is a big thing in players, and only performances and results will give you confidence.
"At the moment, when there is a decision to be made, the players don't do it instinctively. That's what we've been working on, so it's the perfect time for the international break."
'Not like last season when I felt people had given up'
Despite the alarming lack of form, Solskjaer is no longer questioning the commitment of his players, unlike at the back end of last season.
After last season's 4-0 defeat at Everton in April - their fifth successive defeat on the road at the time - Solskjaer said he "will be successful" at the club but that some players "won't be part of that".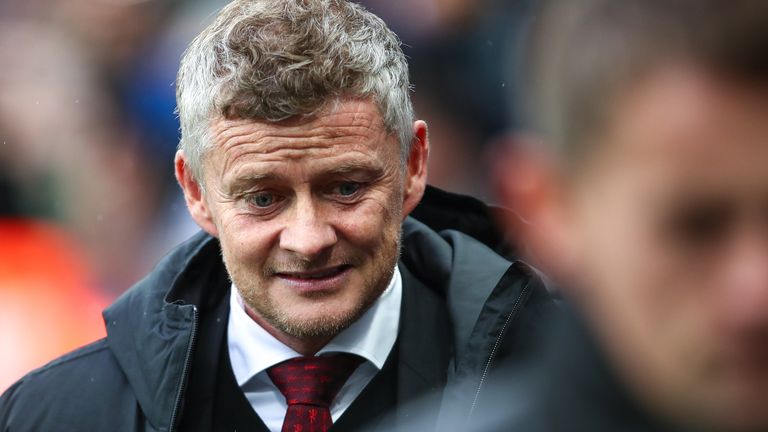 Of the players involved in the squad at Goodison Park only Romelu Lukaku, Alexis Sanchez and Chris Smalling have left the club.
"This is not a similar situation to when I was sat here after Everton last season when I felt people had given up and they don't give what they have for the shirt," added the Norwegian in his post-match news conference.
"These boys give everything they've got for the shirt. And we'll get there again.
"I have to say sorry to the fans that we're not winning games. But that's down to the fact we have started a rebuild."
Solskjaer considering 'tactical tweak'
"We'll work towards Liverpool - we've analysed them many a time before - but we need to find a solution to our game," said Solskjaer when asked how he will spend the international break.
"Is it a little tactical tweak or whatever? Because we've stuck to the same principles, same starting line-up and system every game. We just need to make a decision if this is the way to go.
"Eight games is not a big amount of games so we'll probably continue as we are."
De Gea: What's going wrong? Everything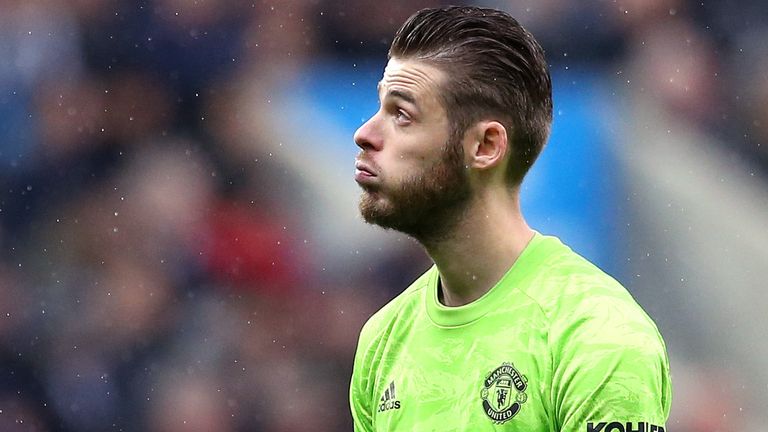 United goalkeeper David de Gea has echoed Solskjaer's call for improvement after labelling the club's current plight the worst of his eight-year spell in Manchester.
Asked what is going wrong, De Gea told Sky Sports: "Everything. I think a lot of things need to improve. They were the better team today.
"I don't know what to say, really. Just keep trying, keep fighting, keep improving every day. It's a hard moment for us, a difficult moment, but we are United and we need to keep fighting."
Asked if it was the worst period since he joined the club in 2011, he said: "Yeah. Probably the worst time, most difficult time, since I've been here. I don't know. I don't know what is happening. Come on, we cannot score even one goal in two games. Sorry to the fans.
"We will keep fighting for sure, we will come back, but at the moment we are in a difficult situation. It's a hard moment for us. The most difficult time since I've been here. I don't know why or what is happening.
"The team needs to step up. We have some big injuries but that's no excuse. We are Manchester United, we need to keep training hard, fighting and winning games."
Watch the Red Rivalry as Manchester United host Liverpool next up in the Premier League on Sunday October 20 from 3pm on Sky Sports Premier League; Kick-off 4.30pm.