Scholes makes shock return
Paul Scholes has sensationally come out of retirement to rejoin Manchester United on a short-term deal until the end of the season
Last Updated: 08/01/12 4:06pm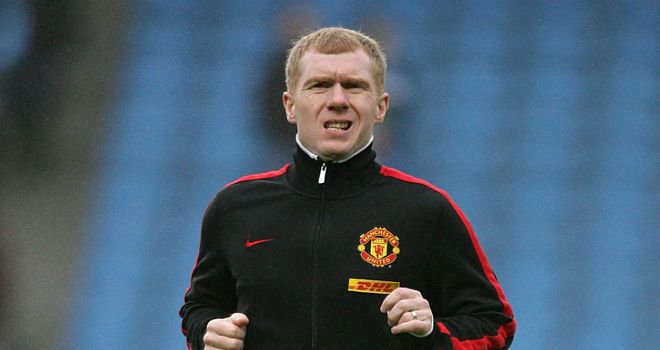 Paul Scholes has sensationally come out of retirement to rejoin Manchester United on a short-term deal until the end of the season
Scholes announced his retirement from playing at the end of last season to take up a coaching role at Old Trafford.
United boss Sir Alex Ferguson always felt Scholes could prolong his playing career and now the 36-year-old has come out of retirement to help ease United's injury problems.
Scholes has gome straight onto the bench for Sunday's FA Cup third round tie against Manchester City at the Etihad Stadium
Ferguson hailed Scholes' return to the fold and feels the midfieldler still has a lot to offer.
"It's fantastic that Paul has made this decision. It's always sad to see great players end their careers, but especially so when they do it early," said Ferguson
"But he has kept himself in great shape and I always felt that he had another season in him. It's terrific to have him back."
Scholes admits he has missed playing since hanging up his boots and he is happy the club have allowed him to rejoin the team.
"I've been pretty clear since I stopped playing that I miss it," noted Scholes. "I'm delighted the manager feels I can still make a contribution to the team and I'm looking forward to playing my part in trying to bring more success to this great club."