Juventus coach Antonio Conte backs Paul Pogba to become of best players on planet
Paul Pogba has been backed to become one of the best players in the world by Juventus coach Antonio Conte.
By Nadia Carminati
Last Updated: 12/11/12 2:21pm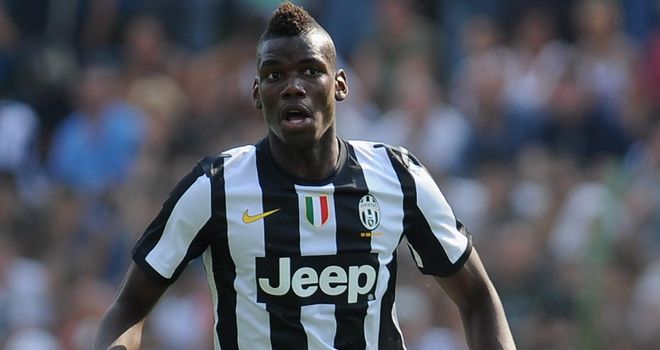 Conte is currently suspended for his involvement in the Italian match-fixing scandal, but his four-month ban expires next month.
Despite not being actively involved, Conte did sanction the recent axing of Pogba from the first-team - which meant he missed the weekend win over Pescara - for bad time-keeping.
Director Beppe Marotta confirmed that Conte was behind the dropping of Pogba, who joined he club in the summer from Manchester United.
"There are some rules to be respected and the leader of the group, who is Antonio Conte, decided on this course of action. It is not punishment, but rather educational for a young player like Pogba," said Marotta.
Despite this, Conte confirmed his admiration for the French wonder-kid when speaking in a web-chat with Juventus fans.
"He's aged 19 and I never thought about that for a minute before letting him play as a regular," said Conte.
"He has strong possibilities, it's up to him and to me to try and grow him into becoming a champion.
"He has a will to learn. He can become one of the number ones in the world, but he has never to lose his way."
Pogba, meanwhile, has told the Italian press he moved to Turin as he feels more appreciated than at United.
"Juve is a great club and there are not many differences compared to Manchester United, they are two of the most important clubs in the world," Pogba told Tuttosport.
"The difference here is that I feel appreciated, the players believe in me, the coach believes in me and I have the opportunity to play."