Premier League: Wilfried Zaha starstruck by Manchester United move
Wilfried Zaha admits he will be starstruck when he becomes a regular member of Manchester United's squad.
Last Updated: 25/04/13 3:15pm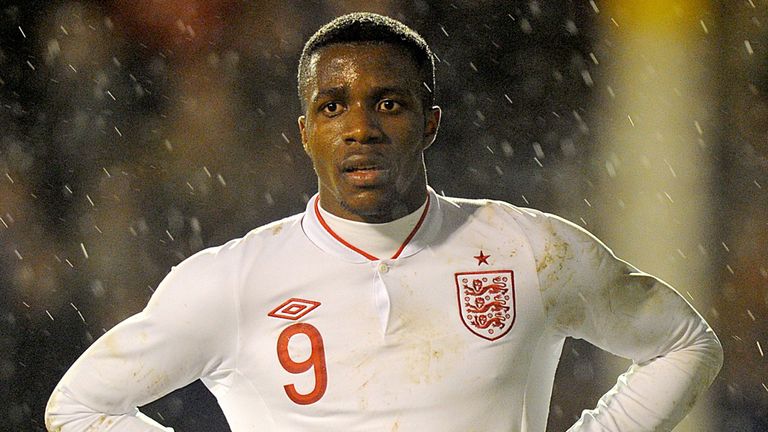 The 20-year-old winger was signed by the Premier League champions in January before being loaned back to Selhurst Park for the remainder of the season.
But Zaha will be with United from the summer when he will be rubbing shoulders with the likes of Robin van Persie, Ryan Giggs and fellow England international Wayne Rooney.
And the young winger admits it will be slightly overwhelming, as he said in The Sun: "I am just anxious and excited. I cannot wait. It will be something different.
"When I walk into that dressing room at United, I do not know what I will feel. I will keep my head down as I am there to play football.
"But I have to admit I will be a bit starstruck. Van Persie and Giggs will be in there, wow. Rooney will be in there, amazing. How can I not be looking forward to this?
"I have to be patient. I do not expect to walk in and play week in, week out. Once I get the chance I will take it."
Zaha has also revealed he is an Arsenal fan and he was surprised when United made a move for him instead.
He said: "It was always Arsenal, Arsenal, Arsenal, Arsenal in terms of where I could be going.
"I have always supported Arsenal. I did not expect United to come in but they did. Arsenal are a good team but United are one of the best in the world."