Mike Phelan and Eric Steele leave Manchester United coaching roles
Manchester United have confirmed the departures of assistant manager Mike Phelan and goalkeeping coach Eric Steele.
Last Updated: 24/05/13 4:20pm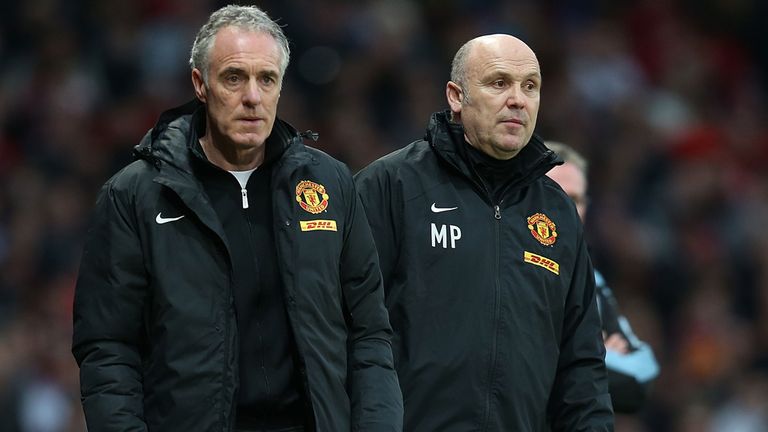 Phelan and Steele leave Old Trafford ahead of an expected shake-up in the United backroom staff, with David Moyes arriving from Everton to take over from long-serving manager Sir Alex Ferguson.
A former United player, Phelan returned to Old Trafford as a youth team coach in 1999, and was promoted to Ferguson's backroom team two years later, replacing Carlos Queiroz as assistant in 2008.
Steele was installed as goalkeeping coach in 2008 as replacement for Tony Coton, who was forced to retire due to injury.
Moyes, who officially takes over on July 1, said: "I would like to put on record the club's thanks for everything Mike and Eric have done.
"I will be looking to appoint my own members of coaching staff at some point in the future, however, I'd like to take this opportunity to give them both our best wishes for their future careers."
Executive Vice Chairman Ed Woodward said: "I'd like to thank Eric and Mick for the enormous contributions they have made to the success of Manchester United in their time here.
"Their professionalism, ability and diligence have been a credit to them. They are top class football men and everyone here wishes them well for long and successful careers in the game."