Premier League: Manchester United striker Wayne Rooney's injury disappoints David Moyes
Manchester United boss David Moyes has revealed striker Wayne Rooney sustained his injury before travelling to Asia.
Last Updated: 12/07/13 12:08pm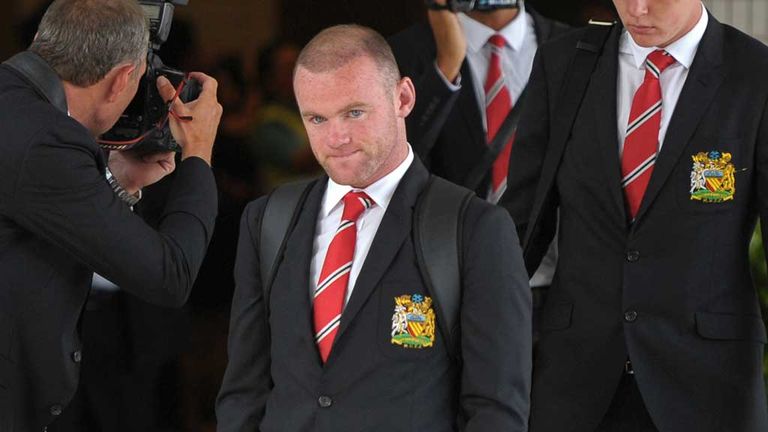 Rooney felt a tweak at the end of a training session before United travelled to Bangkok on Wednesday afternoon.
The England striker is now back in Manchester, and a statement from the club read: "It is anticipated he will be unavailable for selection for a month."
A month-long lay-off would make Rooney doubtful to face Wigan in the Community Shield at Wembley on 11 August and Swansea in United's Premier League opener on 17 August.
"It's disappointing," Moyes said. "The day we left he just felt his hamstring tighten up right at the end of training and we thought there would be no problem.
"But after the long flight we decided we'd get him tested and scanned and have a look at things and there is just a small grade one injury there.
"He didn't train yesterday and we thought it would be worth just seeing what it was and there was a very slight mark on his hamstring.
"We won't take any chances - there is no point in taking him any further round the world so we've sent him back and he'll get treatment at the Aon Training Complex."
Rooney wrote on his Facebook page said: "Gutted to have picked up a niggling injury especially as training was going so well, heading back to Manchester to have it assessed fully but early indications are nothing to worry about."