Wayne Rooney will not be offered an extension to his Manchester United deal
Manchester United say they are not planning to hand unsettled striker Wayne Rooney a new contract.
Last Updated: 15/07/13 8:21am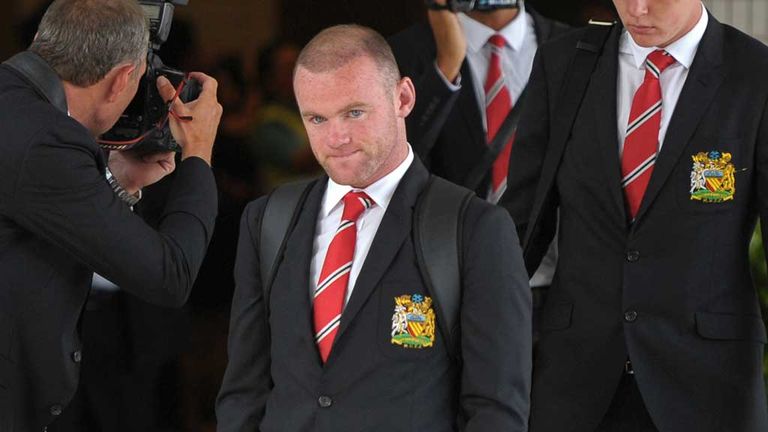 But manager David Moyes has again stressed that the England man, who has been linked with Chelsea and Paris St-Germain, is very much part of his plans for the upcoming season.
Rooney, who has had to leave United's pre-season tour with a hamstring injury, has two years left on his current contract but an extension is not on United's agenda.
Chief executive Ed Woodward said: "No contract renewals are being discussed. I am not sitting down with any player on an extension and there is no trigger date in the diary.
"Would we be afraid to run a contract down? Of course not."
Major role to play
However, Moyes still sees Rooney as a key figure at Old Trafford and said: "I think he's got a major role to play, because we need to get as many goals as we possibly can.
"I think Wayne can play up-top, he can play dropped in. If for any reason we had an injury to Robin (van Persie) we're going to need him and I want to be able to play the two of them.
"It's a chance for me to get Wayne right back to where he was. That's a challenge I want to take on.
"But I've also got to make sure we don't just concentrate on him. Manchester United isn't about Wayne Rooney.
"Manchester United is about the team, the club. What I won't allow is Wayne Rooney to become more important than the football club."