Manchester United want 'football club' words back on official badge
Manchester United are considering the re-introduction of the words 'football club' to their official badge.
Last Updated: 21/07/13 10:25am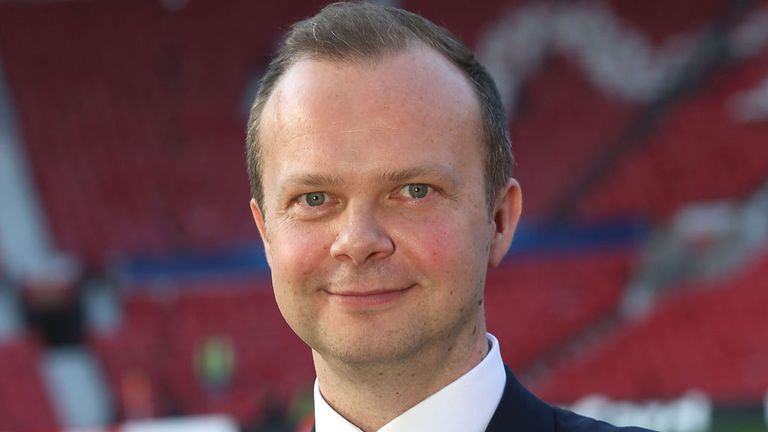 The words were controversially removed in 1998 following an image change, irritating many supporters.
Now Woodward, who returned early for United's pre-season tour on "urgent transfer business" has been consulting with the Glazer family about reversing that move.
Speaking to Sunday newspapers, Woodward said: "I didn't like that change of badge.
"(Joint-chairman) Joel (Glazer) didn't like that change. We will look at that and have a think about that.
"We are a football club, not a business.
"I described it to our staff that we are a 135-year-old club and that's what you have to remember. We are a football club, a club with a capital C.
"Strapped to that is a commercial business that's going to fund a lot of the player purchases going forward here and we have to be supportive of both.
"We've got to make sure they co-exist together but don't impact each other and that's where we are trying to balance it."
After replacing David Gill in the chief executive role at the beginning of the month, Woodward is on a steep learning curve.
He is leading the attempt to sign Cesc Fabregas from Barcelona, whilst he might also be bracing himself for a transfer request from Wayne Rooney, who is said to be unmoved over his desire to complete the transfer of the summer by joining Chelsea.
Initially appointed by the Glazer family to expand their commercial operation, Woodward works closely with the much-derided American family, whom he insists have no intention of selling the club despite reports of interest from Qatar.
"They are long-term owners," said Woodward.
"They first bought the club eight years ago and there won't be any change for many, many years."