Rio Ferdinand calls for limit on foreign players in Premier League
Rio Ferdinand believes England are suffering due to the number of foreign players in the Premier League.
Last Updated: 09/09/13 11:37am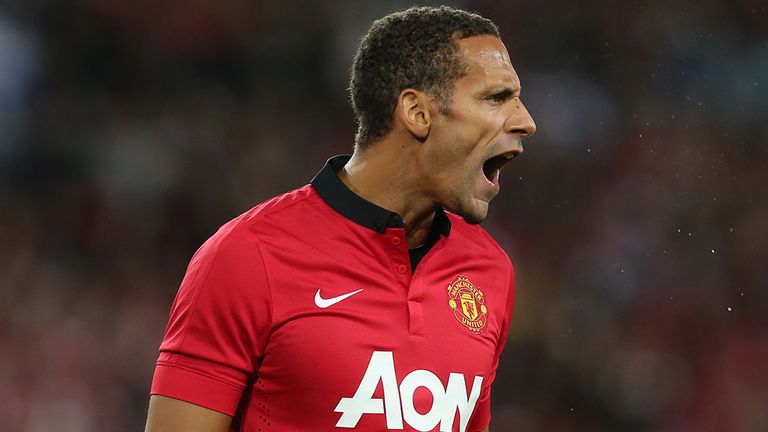 Earlier this week, FA chairman Greg Dyke highlighted the "frightening trend" of the lack of English players starting for their clubs, and his views have been backed by the Manchester United defender.
Ferdinand, 34, singled out the recent clash between Manchester City and Newcastle and said it was "a disgrace" that only three home-grown players were in the starting line-ups.
The former England international also called for new regulations that limit the number of imported players in each team's squad.
"Having so few English players in the Premier League diminishes the English team, of course it does," Ferdinand told The Mail on Sunday.
"Look at the Manchester City game recently against Newcastle. There was barely an English player on the pitch, three out of 22 starters.
"That is a disgrace.
"If you look at it and ask whether there should be a stipulation that you have a minimum number of players who are English, even just in your squad, I think that should happen.
"If you look at a lot of teams, there are England players who aren't playing for their clubs - yet we're hoping to go to a World Cup and do well!"
Although it would be nigh-on impossible to implement, Ferdinand would look to copy the example of Turkey, adding: "I would do what Turkey do, and have limits.
"In that country, clubs can have a maximum of 10 foreign players on the books, and no more than six in any 18-man matchday squad.
"I know that European laws won't let a legal quota happen. So you can't do that. But if you want to protect English football and its heritage and its future, something like that has to be done."