Nani says David Moyes convinced him to sign a new deal at Manchester United
Manchester United ace Nani has revealed new boss David Moyes convinced him to stay at Old Trafford.
Last Updated: 10/09/13 5:32pm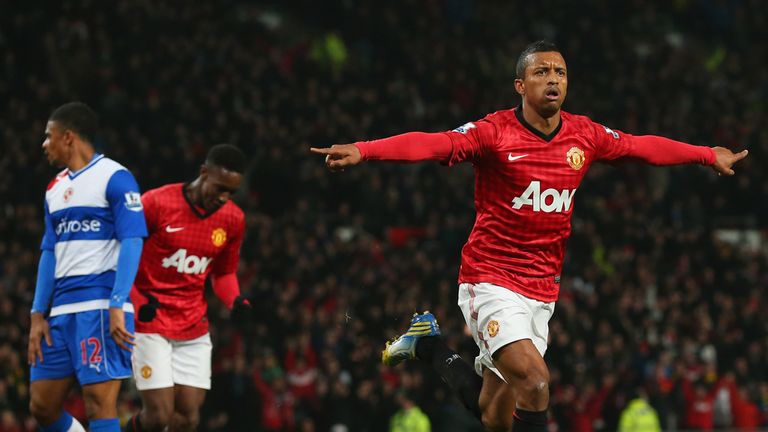 Nani was tipped to leave United this summer and it was even suggested he might run down his contract and leave on a free transfer next year.
However, the Portugal international ended speculation over his future by signing a new five-year deal last week.
Nani admits he turned down offers from other clubs to sign a new deal and that Moyes played a big role in his decision to pledge his long-term future to United.
"I am very content with my new deal at Manchester United," Nani told the Daily Mirror. "This summer was not easy but after a lot of thought and talking to David Moyes I believe it was the best solution.
"I feel I can offer many things to United. I had other important offers but without a sufficent challenge to make me want to leave United.
"The coach would not guarantee me a place in the XI more than any other player. I know I must work hard to get into this team.
"That is my objective for this season."