Premier League: Ron Atkinson urges Man United boss David Moyes to sign more players
Ron Atkinson has warned David Moyes that he cannot afford to have a transitional period at Manchester United.
Last Updated: 08/12/13 12:57pm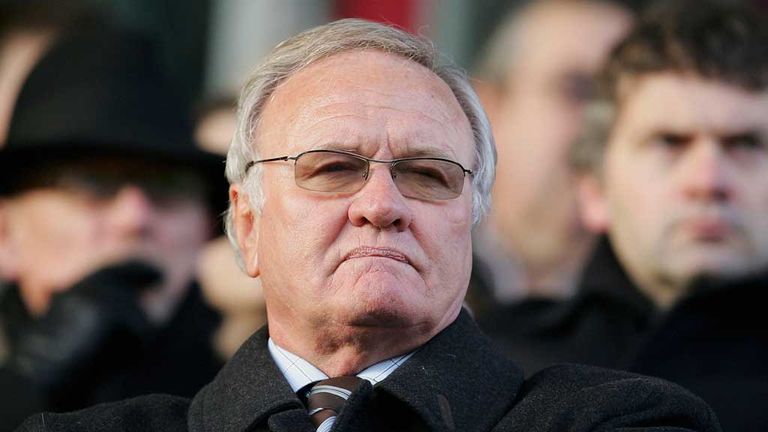 Atkinson, who was in charge at Old Trafford between 1981 and 1986, when he was replaced by Sir Alex Ferguson, remains sure that Moyes is the right man for the United job.
The Red Devils suffered a second successive 1-0 defeat on Saturday, the first time they have lost back-to-back home games for 11 years.
The defeat led to comments from Moyes that the club are 'in a transitional period' - but Atkinson does not believe clubs of the stature of United can afford to have such luxuries and that new signings are urgently required.
"I don't think United can have a transitional period," he said.
"You don't hear of Barcelona or Real Madrid having transitional periods.
"What David probably means is that there has to be an evolution. They need two or three new players. They are not good enough in certain areas.
"It might take a little bit longer than he thought for those types of players to come in but I don't think you can have a transitional period at Manchester United."
Atkinson admits it will now take 'a miracle' for United to retain their Premier League title and that the target now has to be a top-four finish and a trophy.
"The very minimum requirement is a Champions League place and to win a trophy," he said.
"But for United to win the league now, they are going to need snookers. They need a miracle from somewhere.
"Nobody will say they are going to win the league.
"But you have players walking around here with a whole host of championship medals. They have to start performing like champions.
"They have to self-motivate and get themselves going."
Meanwhile, former United goalkeeper Alex Stepney, who made 433 league appearances for the club between 1966 and 1978, feels that the team is now definitely out of the title race and has described their recent form as embarrassing.
"It's embarrassing that we can't score goals, we've hit the post and hit the bar and had it knocked off the line and it's one of those things," he said.
"We were aware we hadn't lost for 12 games and all of a sudden these two have come along straight away and (it was) probably unexpected.
"I would say yes (that United are out of the title race), but I don't think they're out of the top four - although funnier things have happened."