Transfer boost for Manchester United as David Moyes promised funds to target central midfielder
Manchester United manager David Moyes has been given assurances that significant funds are available to him
By Bryan Swanson, Chief News Reporter, Sky Sports News
Last Updated: 06/01/14 8:13pm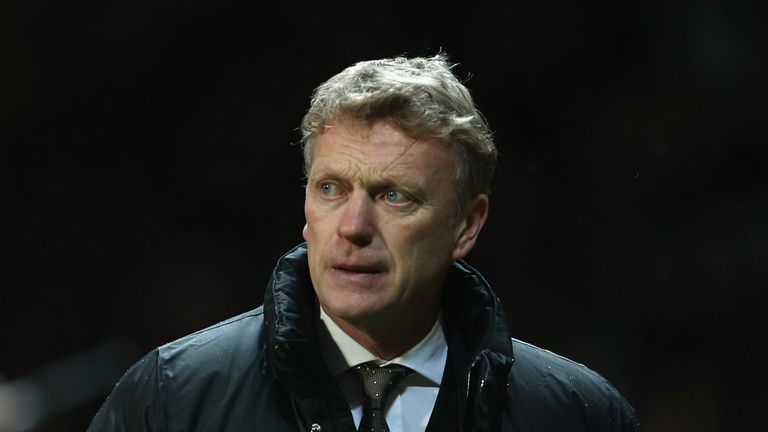 The club is targeting a left-back and central midfielder and senior figures at the club have told Sky Sports News that Moyes will receive all the financial support he needs to make any moves.
But Manchester United officials, who have given Moyes their full support and have no plans to appoint a director of football to support transfer activity, will not rush into any panic buys and stress that the availability of top players remains the biggest obstacle.
"We would like to bring people in but are those players available?" Moyes asked after his club's FA Cup defeat to Swansea on Sunday. "There is an urgency but there's no point in me hyping it up because the players we would like to bring in are probably not available in January."
United have yet to trigger one-year extension clauses in the contracts of Rio Ferdinand and Patrice Evra, who are both out of contract in the summer, and talks have yet to take place with Nemanja Vidic and Fabio who are also free to talk to clubs this month.
Sources at the club say talks will take place, which will include representatives of Wayne Rooney, at the appropriate time and there is 'absolutely no panic' about the current situation.
Sky sources also understand that Cardiff are one of at least six European clubs, including Stoke, Swansea and Norwich, to have made a loan enquiry for Wilfried Zaha this month.
Moyes is understood to want Zaha to play more games but no decision has been made on the striker's future as the club assesses Nani's hamstring injury.
Former Liverpool managing director Christian Purslow says United possess the financial clout to make waves in the January window but is unsure whether any clubs will be willing to part with key players midway through the season.
Purslow told Sky Sports News' Transfer Centre: "Manchester United are a club that has more financial resources than any other, and are complying with all the new rules on spending money.
"I think it's remarkable how little they've spent over the years, and that's probably because they haven't had to with the manager they've had.
"It's a new era at United - they've a new chief executive and new manager. It's time for them to start to actually punch at the weight at which they can compete.
"That means buying top class players. But the problem is who can you buy in January? What Champions League club is going to want to strengthen Manchester United when they're a rival?"
Former England midfielder Darren Anderton says United are paying the price for not replacing Paul Scholes last summer.
"The first half of the season has been a real struggle for them," said Anderton. "They're not playing well and the players they brought in last summer, such as Marouane Fellaini, haven't worked.
"They really need a playmaker, someone like Juan Mata. They haven't replaced Paul Scholes and are really struggling."
Sky Sports pundit Tony Gale echoed Anderton's comments and called on Moyes to find a suitable midfield partner for Michael Carrick.
"They needed a central midfielder at the start of the season, someone who could play alongside Carrick," he said.
"Darren Fletcher has just returned after a long illness but you cannot bank on him being the man that'll take United forward.
"They need to bring someone in but it's got to be a quality player, such as Luka Modric, someone who can hold onto the ball in midfield."