Premier League: Antonio Valencia feels Manchester United remain in title race
Antonio Valencia admits Man Utd must treat a trip to Chelsea as 'a final' but believes they remain in the title hunt.
Last Updated: 19/01/14 3:12pm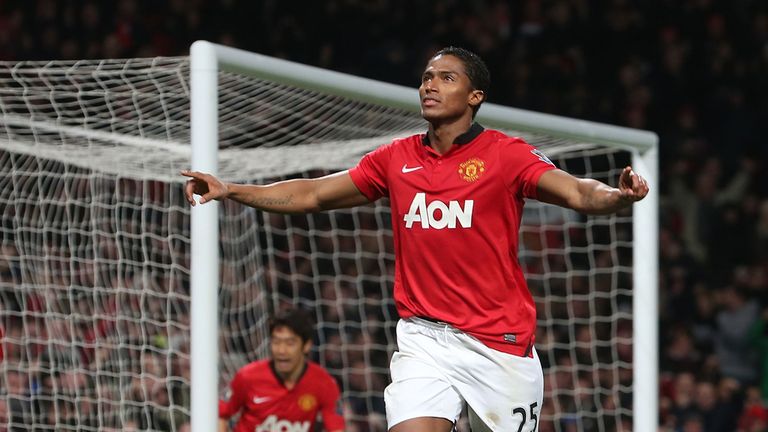 The Red Devils head to Stamford Bridge on Sunday 14 points adrift of table-topping Arsenal.
A six-point gap separates them from the top four, and the form of others suggests they face a battle to secure UEFA Champions League qualification.
United have also tumbled out of the FA Cup and suffered a first leg defeat in their Capital One Cup semi-final with Sunderland.
Valencia insists it is not all doom and gloom at Old Trafford, though, and is confident that David Moyes can have the reigning Premier League champions competing on multiple fronts come the end of the season.
He told The Sun: "At United we aspire to play to our maximum each and every year.
"We still have a chance in the Capital One Cup, the Champions League matches are on the way and in my opinion, the league is not closed to us if we can win at Chelsea. The match at Stamford Bridge is like a final for us in every sense of the word. We are as ambitious as ever.
"I repeat that it is not easy for a new coach at a club used to so many years with Alex Ferguson on the bench. Patience is needed.
"But Moyes is a good coach and I am convinced he will improve our style and game before too long.
"It is normal that we should receive criticism. United is a team that wins titles. The squad is prepared for the pressure and I think we are heading for a big period of success."
While optimistic about the future, Valencia admits he is at a loss to explain United's early-season struggles.
He added: "We really couldn't understand our results this season.
"Nobody could believe we had suffered so many home defeats in the league. It was all like a bad dream and we had to change the whole outlook. What happened was incredible for a club like ours."