Kosovo line up Adnan Januzaj for their first ever international match
Adnan Januzaj is in line to play for Kosovo next month, but he would still be eligible for other countries.
By Graeme Bailey - Tweet me: @graemebailey
Last Updated: 15/02/14 12:46pm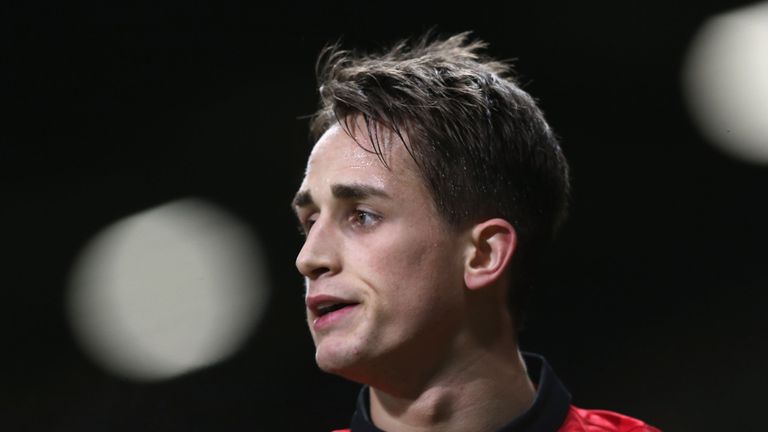 The Manchester United starlet has a host of nations hoping to persuade him to play with Belgium, Albania, Turkey, Serbia and England all hoping he might commit his future to them.
However, Kosovo is where the majority of his family are from and he could soon play for them - although it will not be an official FIFA friendly, despite the fact they have given the green light.
At the moment because Kosovo is not recognised by the United Nations and until that point they cannot be admitted to FIFA.
But FIFA has been brokering talks between Kosovo and Serbia - the main opponents to the Republic of Kosovo - to enable them to play.
Kosovo have been granted permission to play against full FIFA members who recognise their independence, but they cannot use any Kosovan emblems or even play a national anthem ahead of the game.
The first opponents are due to be Haiti in Mitrovica on March 5th, and it is understood a number of players with Kosovan roots - who have already played for other national sides - are willing to play.
The Kosovo Football Federation have now confirmed that Januzaj is set to be selected.
"We are in discussions with Adnan's family and to have a player of his amazing talent play in our very first match would be hugely symbolic," Eroll Salihu, the secretary general of the Football Federation of Kosovo, is quoted by the Daily Star.
"We feel he owes it to his people to take some part in the match, even if it is for just 15 minutes.
"I stress this is a symbolic gesture. By playing in this match we are not thinking he is making any commitment to us.
"It is a friendly and would not have an affect on him being able to play for another country in the future.
"It is not our purpose to do that, but we hope he can be with us on a very special and memorable occasion."
Earlier this week England coach Roy Hodgson refused to rule out the prospect of calling up Januzaj - who would not be available until before the 2018 World Cup.