Crystal Palace boss Tony Pulis believes David Moyes will be a success at Manchester United
Tony Pulis reckons David Moyes has not enjoyed the best of fortune since taking the Manchester United job.
Last Updated: 20/02/14 4:26pm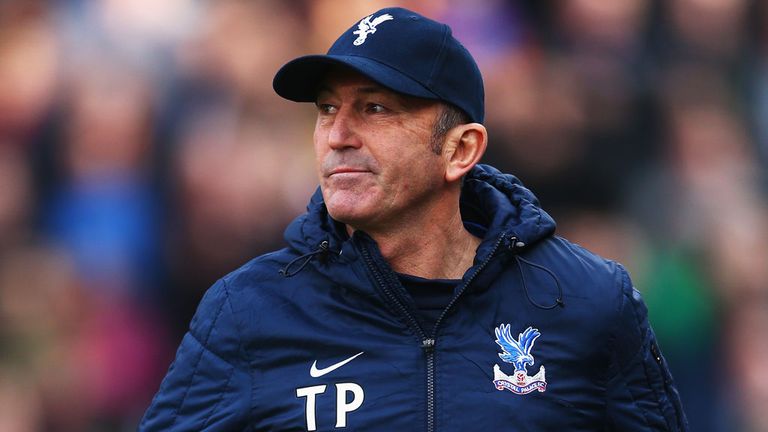 Moyes replaced Sir Alex Ferguson at Old Trafford during the summer, and his first season in charge of United has been a test of his resolve.
While United are in the last 16 of the Champions League, the team have exited both domestic cup competitions, and are struggling to stay in touch with the top four in the Premier League table.
Pulis believes United remain a force, and their performances have not been reflected in positive results.
United's next match is a trip to Selhurst Park to play Palace on Saturday, and Pulis is looking forward to the match.
"David's had a tough start at Manchester United," Pulis said. "They've got some outstanding players and I've watched the last three games on tapes that they've played, and the last three games they could have won the games comfortably.
"The things that they're not getting, like last year with Sir Alex and I think he'd be the first to say it, they did have breaks, they never played as well as what they did the previous year but they had the breaks and they've won the games.
"And that momentum took them forward. Unfortunately with Dave they haven't had the breaks, so they've not been able to pick up momentum. They have wonderful players, it's a wonderful football club and we're proud to host them on Saturday.
"They've got a great manager. In time David will turn it to how he wants it. You've got to give him time. You've got to give him the opportunity to do it, just like they gave Sir Alex, when Sir Alex first came into the job. They gave him the opportunity to turn the club round.
"It's a proper football club, and the people behind the scenes will give David that time irrespective I think of what the press and the media will say. He couldn't be at a better club with better people because they've been there before albeit 25, 30 years ago, but they were in this position before."