Premier League: David Moyes not ready to confirm Wayne Rooney's new Manchester United deal
Manchester United boss David Moyes has refused to confirm reports that Wayne Rooney has signed a new deal at the club.
Last Updated: 21/02/14 7:56pm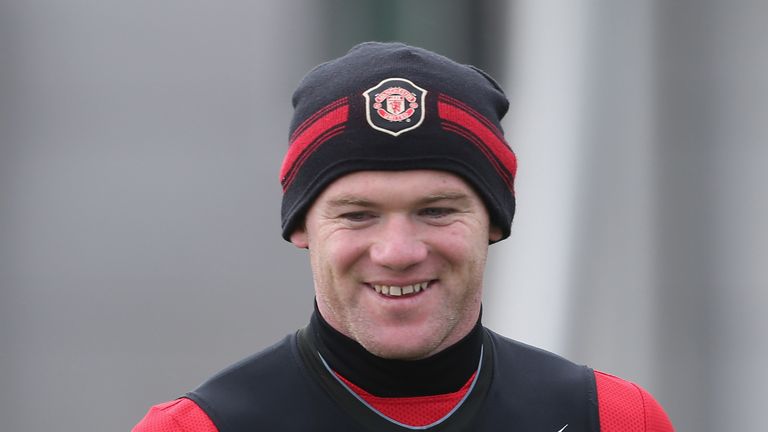 Speculation has grown that the 28-year-old England international striker is about to sign a new five-and-a-half-year deal at Old Trafford.
But Moyes would not be drawn on the issue as he prepares for Saturday's Premier League match against Crystal Palace at Selhurst Park.
"As soon as we have the information to give you, we will give you it," Moyes said.
"Everyone knows how important a player he is. He is a terrific football player and if we can get it done, that will be great."
Meanwhile, Moyes has been impressed with the efforts of Tony Pulis, as the former Stoke boss attempts to keep Palace in the top flight.
"A lot of people were writing Tony off during his time at Stoke City but he hasn't half gone in there and made a few people eat their words," Moyes added.
"Results are what matter and you have to think about where Crystal Palace were and where they are now. What matters to Tony is results and he's very good at getting them."
Palace could do with a morale-boosting win against United given that they are two points above the relegation zone.
But Moyes is acutely aware that he needs to get back to winning ways after falling behind in the race for the top four with a 0-0 draw against Arsenal last week.
That draw left United 11 points behind fourth-placed Liverpool with 12 matches left.
When asked whether he thought his team could make the top four, the former Everton manager said: "We have to try, don't we? We have to try to get as close as we can and see if we can put some pressure on the teams above us."
Like the speculation over Rooney, Moyes gave little away regarding team news for United's trip to London.
Midfielder Marouane Fellaini has been out since the start of December with a series of injuries while Rafael suffered concussion at Arsenal.
Moyes would not divulge any information about the fitness of his players, though, ahead of the club's games against Palace and Olympiacos next Tuesday.
"Every club has players with injuries and we have the same," Moyes added.
"I'll take all the players and hopefully prepare everybody for both games."
A five-day warm-weather training camp has done much to boost the spirit in the squad ahead of the team's run-in.
"It was great that we had some time together with the players," Moyes said.
"It's the first time I've really had the chance to have a few days with the lads.
"We trained, we had some relaxation time as well, so it was good.
"You hope you get some benefit from it. I'm sure it will benefit the players, having the chance to relax.
"We'd have rather been in the FA Cup, but we weren't so the next thing we have to do is get them ready for the 12 remaining games."