Manchester United fans' chief lays blame for club's demise at Glazer family
Man United fans' chief Sean Bones has accused the owners of 'lacking class and dignity' over David Moyes' sacking.
Last Updated: 22/04/14 10:49am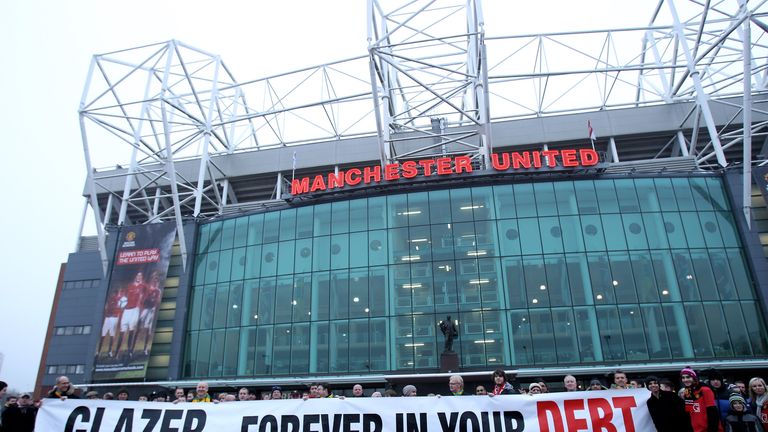 News of Moyes' imminent departure was leaked by a number of journalists on Monday afternoon, and the club confirmed the end of his 10-month tenure this morning.
Speaking to Sky Sports News, Bones said: "Obviously it is wrong to brief journalists the day before and not speak to the manager himself.
"Manchester United has a lot of style and class and we don't do things that way and to me this is typical behaviour of the Glazer family. We do things with style, class and dignity.
"I'm not saying he should have stayed in the job. It was a risky decision when they appointed him as he was not proven at the highest level.
"But that decision was ultimately down to the Glazer family. They may have spoken to Sir Alex and other people within the club but if it was the wrong decision it was the Glazer family's decision."
But Bones, head of the Manchester United Supporters' Trust, struggled to defend Moyes' record after he left United in seventh place in the table, just months after they had strolled to their 13th Premier League title by 11 points.
Asked if it was the correct decision, he said: "Every supporter has an opinion on that. The results at Old Trafford have been very, very poor. It is a results-based industry and you succeed or fail on results.
"But what you can say is that there is a direct parallel at what is happening with Manchester United and what is happening at Tampa Bay Buccs.
"They have finished bottom four of the last six seasons and that club is now on its knees and it's because of decisions by the Glazer family.
"Now they have buried this club in debt. Look at Manchester City, their owners are pumping money into that team, the Glazers haven't invested in United at the correct times.
"When they took over we were a PLC and we invested in all the best players - players like Rooney, Ronaldo, Ferdinand - and the Glazers gained the benefit of that huge investment. Since then they have starved the club of investment and haven't gone for the best players available.
"Before they took over we were the No 1 club in the world, now we are fourth and that has to change. We now need a manager who is proven at the very highest level, otherwise it is a gamble.
"Jurgen Klopp appears to be the supporters' choice. Obviously at Manchester United we deserve the very best manager."