Gary Neville: No certainty in appointing Louis van Gaal or Ryan Giggs
Gary Neville would like Man Utd to appoint a British boss - and called for Ryan Giggs to get more of a chance.
By Gary Neville
Last Updated: 29/04/14 1:01pm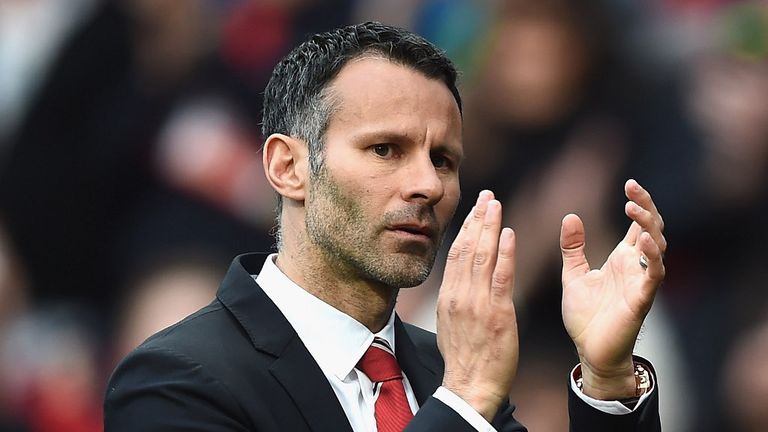 Netherlands coach Louis van Gaal has emerged as the favourite for the job and the club confirmed on Monday they have held positive talks with him, but are continuing to keep their options open.
However, Neville says that the appointment of a 62-year-old who has never worked in the Premier League carries an element of risk and backed former team-mate Giggs to be considered after he guided the team to a 4-0 win over Norwich on Saturday.
"He's an experienced hand. He's won trophies in different countries and managed the biggest clubs in Europe," he told Monday Night Football.
"He's the favourite at the moment and we know nowadays, just through the weight of media speculation, sometimes, where jobs are going to go. I think at the moment it's pushing towards him.
"I would have liked to have seen Ryan have two or three games. He started well on Saturday, so let him have two or three more games to see whether he settles into the position and whether he can bed in and be given that role.
"I don't think there's any certainty wherever you go. There's the idea that Ryan hasn't got experience but he knows the club and there's the idea that Van Gaal has massive experience, but doesn't know the Premier League.
"At the end of the day, the owners will do what they want to do. I suppose in some ways they want an experienced hand, but I personally would like to see a British manager be appointed because Manchester United have always appointed British managers.
"We'll wait and see."
Rule
Neville is concerned that Van Gaal might not be able to oversee an effective recruitment policy this summer because he will be taking charge of the Netherlands at the World Cup in Brazil.
And even though Giggs has no coaching experience, he highlighted managers such as Diego Simeone and Pep Guardiola who have stepped into the hot seat at big Spanish clubs and won titles.
Neville said: "There's no hard and fast rule in appointing managers nowadays. You see some managers go in who have little experience - Diego Simeone, Pep Guardiola or Kenny Dalglish all those years ago.
"Then there's the idea of managers who have one or two good seasons like Jose Mourinho. It worked for Chelsea and then Andre Villas-Boas didn't.
"You've seen different examples of how sometimes it works and sometimes it doesn't work. There is no hard and fast rule and until you appoint someone you haven't got a clue whether it's going to work or not.
"From that point of view, people say Ryan's got no experience but then is Van Gaal going to work? We don't know.
"It's a call for people at the club."