Premier League: Louis van Gaal lays down gauntlet to Manchester United squad
Last Updated: 18/07/14 10:53am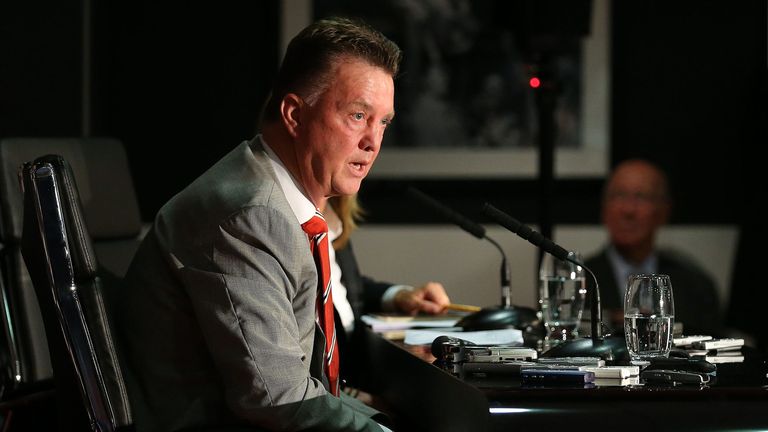 New Manchester United manager Louis van Gaal insists every member of the current squad has the chance to be part of his plans.
But their futures will depend on how quickly and how well they can adapt to the Dutchman's philosophy.
Having failed to qualify for the Champions League for the first time in 18 years last season, many have questioned whether the first-team is in need of a complete overhaul.
But the 62-year-old says they will all have time before he decides whether to bring in new players.
"My method is always the same. I want to look at the players now, who are here at present," he said.
"Of course I know how the players play but I don't know how the players play once I have trained and coached them. The first three, four weeks I want to see what they can do and then maybe I will buy more players.
"The players we have bought already, such as Ander Herrera, were already on the list. I gave them my approval because I like them, but first I want to see the players performing my philosophy.
"I have to see how quick they can pick up my philosophy and then I can answer what our goal is – I haven't worked with most of them yet.  It is very important there is a click between the players and the manager."
United have so far signed England left-back Luke Shaw and young goalkeeper Vanja Milinkovic, along with exciting Spanish midfielder Herrera.
But with Vidic transferred to Internazionale, another subject for debate is who Van Gaal will make club captain, with fellow Dutchman Robin van Persie, Wayne Rooney and Patrice Evra all to have adorned the armband.
"All the players are a possible candidate for the captaincy. Therefore I will use the next five or six weeks to decide," Van Gaal said.
More games that matter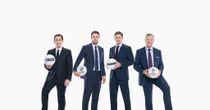 Click here to see Sky Sports' unrivalled schedule of live Premier League fixtures
"The captain's role is very important, therefore I need time to decide and sometimes I didn't have the time before."
Also up in the air are the futures of coaches Paul Scholes, Nicky Butt and Phil Neville, who assisted Ryan Giggs in charge of the first-team following David Moyes' sacking in April.
Van Gaal insists he will attempt to find a role for all of them but that simply handing the trio jobs on the coaching staff is not that easy.
"Nicky Butt is already assisting us and we will find a role for Paul Scholes and Phil Neville too – that's what we want.
"But it has to be possible and we have to look. We have to adapt to the qualities of these persons and it's not easy. We have to speak about that with them personally."
Van Gaal was dealt a blow before he had even walked through the door after midfielder Michael Carrick damaged ankle ligaments in training.
He underwent an operation on his left ankle on Thursday morning but could miss the first two months of the season.
Carrick was left out of England's World Cup squad this summer, but appears to be a key part of Van Gaal's plans, with the Dutchman's comments on the nature of "experience" painting him as an admirer of the midfielder's mindset as well as his technical skills.
Asked about the importance of an experienced player like Wayne Rooney, Van Gaal said: "You have to know that I'm not always convinced of the experience of players.
"Michael Carrick was injured a day or two ago so that's a big blow, because he is an experienced player.
"It's very important that we have experienced players, but not only in age, not only in football, but also experience as human beings.
"My philosophy is not only the football player but also in total - and then there are not so many 'experienced' players."