Pep Guardiola keen on future Manchester United manager role, claims new book
Last Updated: 16/10/14 12:09pm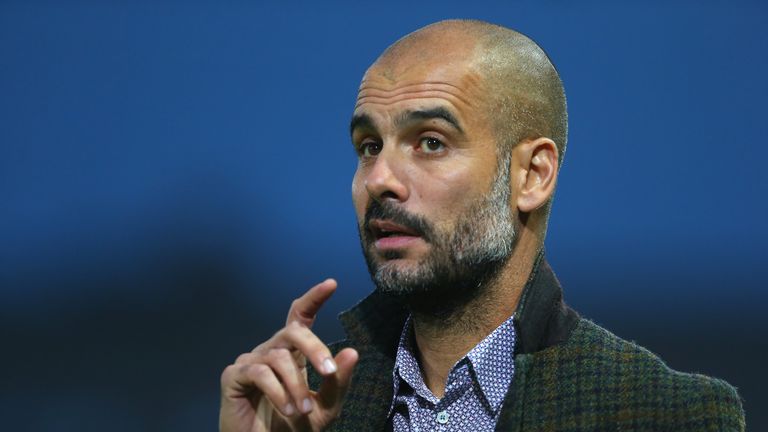 Pep Guardiola would like to manage Manchester United in the future, according to a new book on the Bayern Munich coach.
Spanish journalist Marti Perarnau, a close friend of Guardiola, is the author of 'Pep Confidential' which gives the inside track on the 43-year-old's first season in charge of the Bundesliga giants.
Perarnau claims Guardiola was first attracted to the Old Trafford position while he was still Barcelona boss in 2011, but had already agreed to become Bayern coach before Sir Alex Ferguson announced he would retire at the end of the 2012/13 campaign.
Conversations between Guardiola and his personal assistant Manel Estiarte are recounted in Perarnau's book.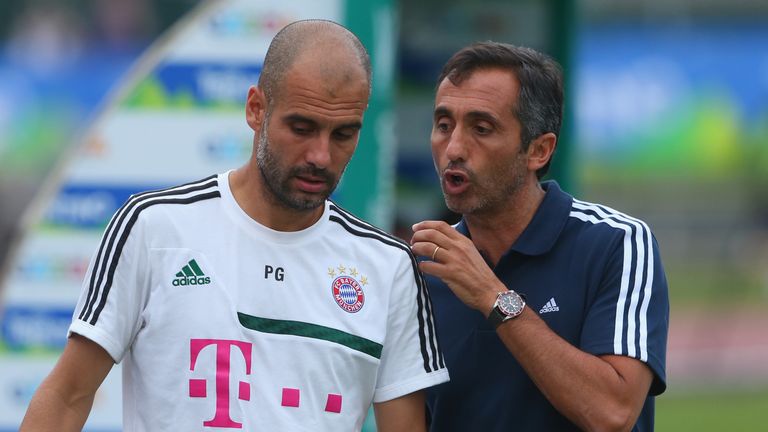 "The day after beating Real Madrid in the Champions League semi-final, Guardiola and Estiarte travelled to Manchester to watch their next opponent in action," writes Perarnau.
"It was May 4, 2011, and the pair sat together in the stands of Old Trafford watching Sir Alex Ferguson's team beat Schalke 4-1... Pep had turned to his friend and said: 'I like this atmosphere. I could see myself coaching here one day.'
"Guardiola has always felt a deep admiration, almost veneration, for the legendary teams and players of Europe."
Perarnau claims that in July of the same year, Guardiola took his Barcelona side to Munich to compete in the Audi Cup pre-season tournament, and was similarly impressed with Bayern.
"Pep liked the set-up at Sabener Strasse, despite the fact it was smaller than Barca's training ground and had fewer technical facilities," writes Perarnau.
'Pep Confidential' also details the circumstances in which Guardiola agreed to take the Bayern job, despite also receiving offers from Manchester City and Chelsea.
"It is October 2012 and in New York, Maria, Marius and Valentina, Pep's three children, are still struggling to learn English and adjust to life at their new school. The Catalan coach's phone is ringing off the hook with job offers.
"(Txiki) Begiristain's Manchester City are still keen, and very insistent. (Roman) Abramovich is deploying all his charm. He wants Pep and is prepared to mould the team to his specifications. The Germans, too, are determined, although their pitch is slightly lower key and to the point.
"It is now that, in one of their FaceTime chats, Guardiola tells his friend and colleague: 'Prepare yourself Manel. I've chosen Bayern'."