Manchester United manager Louis van Gaal has refused to answer any questions on whether he is preparing to make a record bid for Gareth Bale during the January transfer window.
The Welshman has been linked with a move back to England, with more than one newspaper reporting recently that the Reds are lining up a £90m swoop for the Real Madrid player.
But the Dutchman was not ready to be drawn into any speculative conversation with the press at an Old Trafford news conference on Tuesday, saying: "I cannot discuss that with you.
"I discuss that with my CEO (Ed Woodward) and not with anyone of the media."
And Bale's representatives have told Sky Sports News HQ that reports linking him with a move to Old Trafford are "irresponsible journalism".
The straight-talking Van Gaal also said that despite United's excellent recent run in the Premier League, he is trying to instil a style a play into his squad that will help them to dominate for longer spells in matches.
Since losing at home to Swansea on the opening day of the Premier League campaign, United's form at Old Trafford has been good – with seven wins from eight – but Van Gaal believes there is still much improvement to be made.
He added: "It's a pity when we came back from the United States (pre-season), where we won everything, and then lost our first game in the Premier League.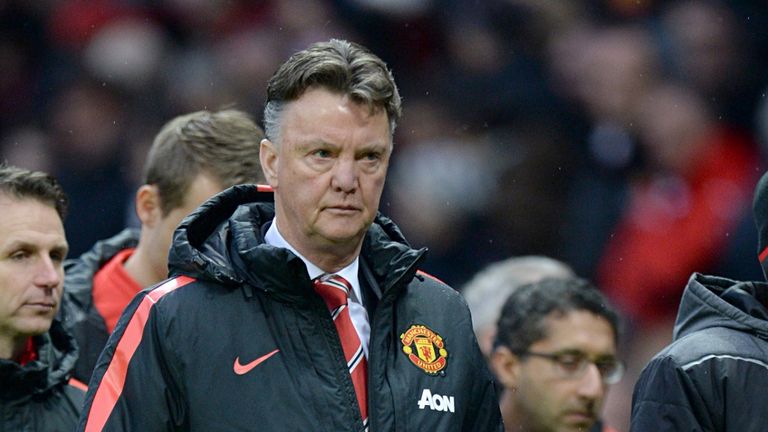 For a few players this period is fun because they are recovering quickly but you also have players who are not recovering so quickly, so I have to rotate.
"We want to build a fortress at Old Trafford and have done that already because we have won a lot and I'm happy with that. But in the Premier League it is not easy to win your games.
"My record in away matches is not too bad as a coach, when you compare it with home matches because in away games (outside England) teams wanted to attack.
"But here they want to defend and that's why it is more difficult. So we have to develop a certain way of playing so we can dominate.
"Every week we are dominating for 45 minutes, or 60 minutes, so now we have to dominate for 90 minutes. We did it against Hull City – that was a good mach."
And the 63-year-old reiterated that the United squad will be stretched thin over the Christmas period with four games in 10 days.
Among those currently out injured are Luke Shaw, Ander Herrera, Marouane Fellaini and Chris Smalling.
Asked about who could possibly return for the games against Newcastle on Boxing Day and Tottenham two days later, he went on: "The problem is I have a lot of injured players, which is the problem of these matches in the coming weeks.
"No. No. They are (Shaw, Herrera and Fellaini) not coming back. Chris Smalling maybe. I'll take a look on Wednesday.
"For a few players this period is fun because they are recovering quickly but you also have players who are not recovering so quickly, so I have to rotate."