Coach Louis van Gaal has produced a dossier of statistics to disprove West Ham United boss Sam Allardyce's claim on the weekend that Manchester United were a "long-ball" team.
United drew 1-1 with West Ham in the Premier League at Upton Park on Sunday afternoon, after which Allardyce claimed: "We couldn't cope with 'long-ball United', it was 'thump it forward and see what they could get'. In the end it paid off."
And clearly Allardyce's comments have hit a nerve with his counterpart at Old Trafford, with Van Gaal arriving at his pre-match press conference ahead of United's home encounter with Burnley on Wednesday night armed with four pieces of paper supporting his claims.
"Because I expected this question, I have made an interpretation of the data for this game and then I have to say that it is not a good interpretation from Big Sam," said Van Gaal.
So what exactly was on each page?
Page No. 1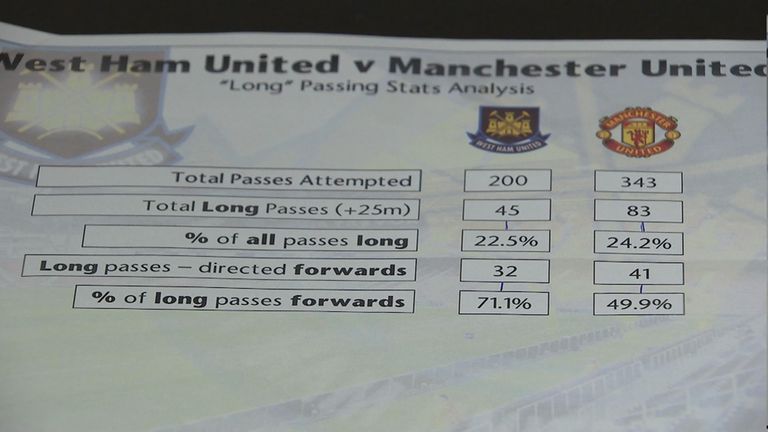 This tells us West Ham attempted 200 passes to United's 343 in the match, while we also learn 71.1 per cent of the home side's "long passes"- of over 25 metres – were forward compared to the visitors' 49.9 per cent.
Page No. 2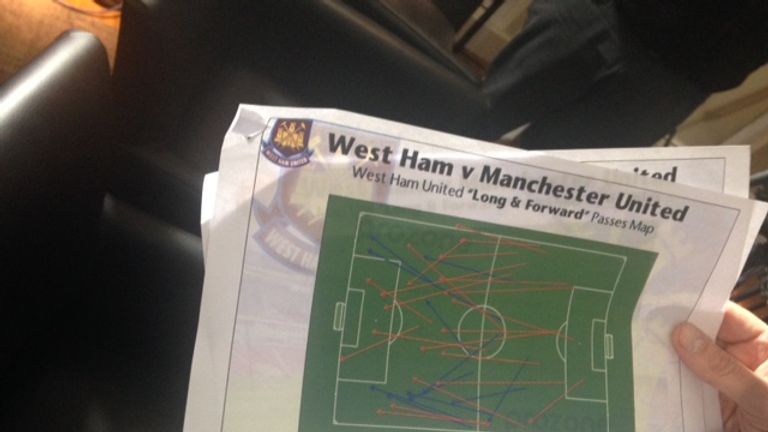 Here we see West Ham tried 32 "long or forward passes" in the game, of which 34.4 per cent were successful.
Page No. 3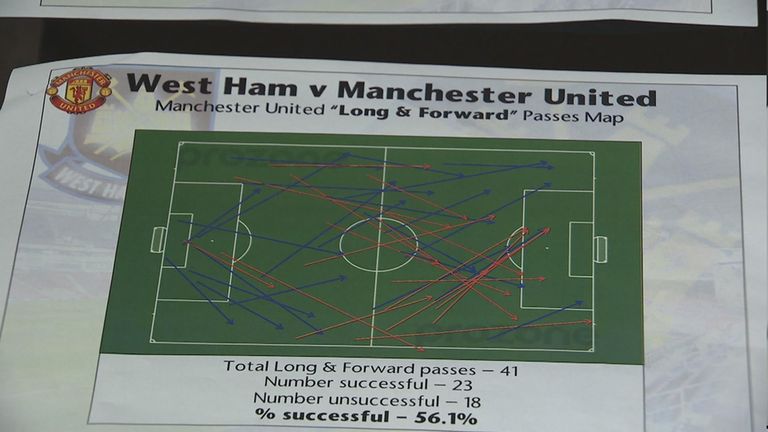 This shows us United attempted 41 "long or forward passes" up until the 76th minute, 23 of which hit their target.
However, as Van Gaal was also keen to explain, most of those were played out wide to the wings and so do not count as long balls.
"When you have 60 per cent ball possession, do you think that you can do that with long balls?" he asked.
"Yeah, long balls, in the width, to switch the play. You have to look at the data and then you will see that we did play long balls, but long balls wide, rather than to the striker."
Page No. 4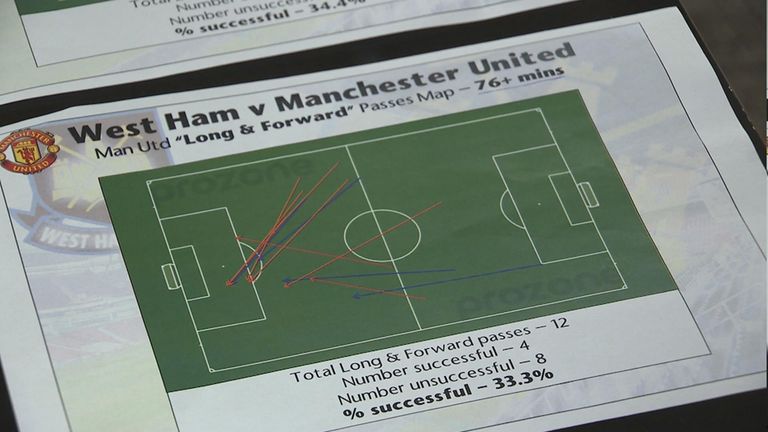 Here we learn United tried 12 "long or forward passes" after the 76th minute, when Van Gaal explained he changed his side's tactics in search of an equaliser by trying to exploit the 6ft 4in Marouane Fellaini, with 33.3% successful.
Van Gaal finished the press conference by concluding: "I give you this and you can see that the blue ones are the good ones because long balls are also very difficult, which is why I began with the explanation of ball possession.
"When you have 60 per cent ball possession you cannot play long balls. So again, they did it 71 (per cent) and we 49, and I give it to you, you can copy it and then maybe you can go to Big Sam and he will get a good interpretation."