Louis van Gaal has revealed Manchester United will be the last club he manages before heading into retirement.
The 63-year-old confirmed in an interview with the Daily Telegraph that he plans to walk away from football completely when his time at Old Trafford comes to an end.
Van Gaal has overseen an improvement in United's fortunes since taking over from David Moyes and they head into their last seven games in the hunt for a Champions League return.
But the Dutchman says the time has come for him to think about his family, as he said: "I am old. This is my last job. For sure.
"I have to pay attention to my kids, my grandchildren but also to my wife. They deserve it. Now I cannot pay that attention. I was not at the birthday of my grandson for example. I don't like it.
"My wife wants to quit now already! Five years ago!
"I have a paradise in Portugal. I want to quit to go there, play golf, eat fantastic food.


"There is the beach, the very beautiful weather. I don't want to travel. Everyone wants to touch my body in the airports; it is always peeping because I have an artificial hip. I am the only one who has been controlled every time when we fly. I don't like it. It's better to sit down in my – our – paradise."
But Van Gaal is already thinking about what challenges lie ahead for him at United, with his aim to go out at the top in the Premier League and Europe.
Asked about the Champions League, he said: "That's our goal, yes, and it depends on how we end this season.
"We have to qualify for the Champions League and we have many tests next year. That also develops the level of your team, and of course how many players can come in to improve our selection."
He would not be surprised if the next United manager is already part of his backroom team, or even one of his players.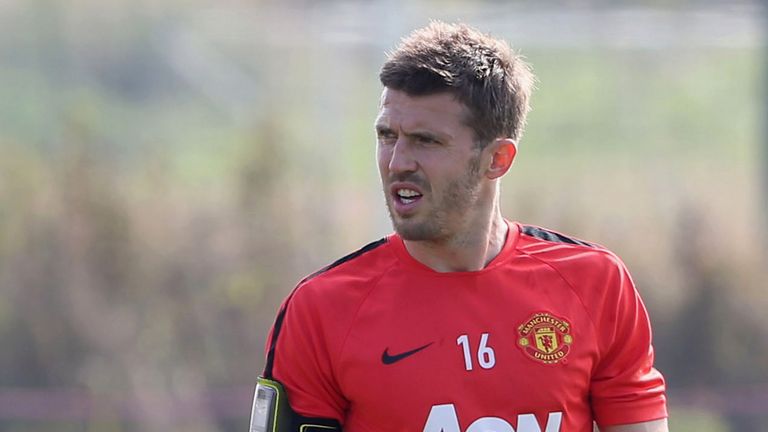 Carrick is more or less a trainer-coach. He is also willing to talk about shapes and systems.
Van Gaal revealed how senior members of his squad have taken time to help with team preparation, most notably England midfielder Michael Carrick.
He added: "(Wayne Rooney) He's very open to learn. It's amazing. I don't know if he speaks with his wife Coleen about football, I don't think so. But we have the process of talking here. Most of my players of my selection are open and that's very nice.
"Carrick is more or less a trainer-coach. He is also willing to talk about shapes and systems. That's nice. Rooney also. Not every player is very open and then you have to convince him, and then you get a struggle. It works or it doesn't work. Give them time. Also give me time to do it."
Watch Liverpool v Man Utd on NOW TV with a Sky Sport Day Pass. No contract.