As Manchester United prepare to unveil their new Adidas kit at midnight on Friday, we take a look back at some of their most memorable shirts from the past 25 years.
From red home tops to multi-coloured away outfits and a grey number better best forgotten - what are your favourites in this collection? 
1990-1994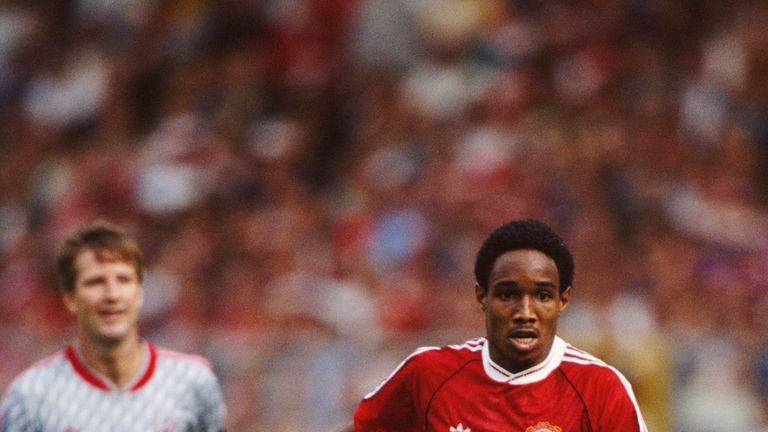 Here's Paul Ince in action in the 1990 FA Charity Shield against Liverpool, wearing a classic red United home kit.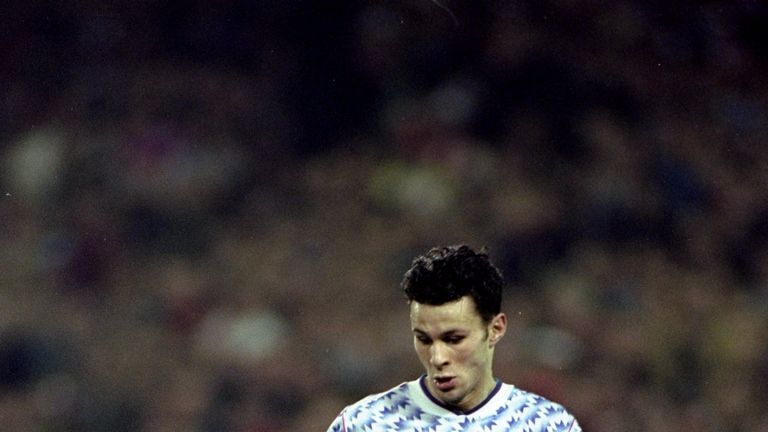 Before the Premier League there was this. Here, a young Ryan Giggs sports a 1991/92 Adidas away kit which looks more like a magic eye puzzle than a football strip.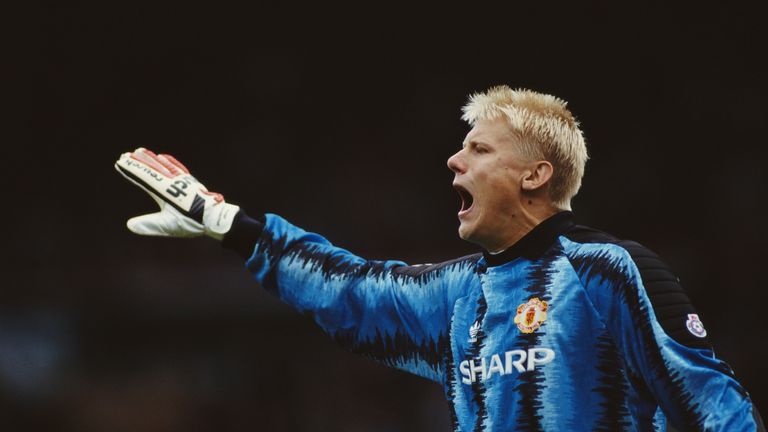 Spare a thought for Peter Schmeichel, who was kitted out in all kinds of garish garb in the early 90s. Here's the shot-stopper in October 1991.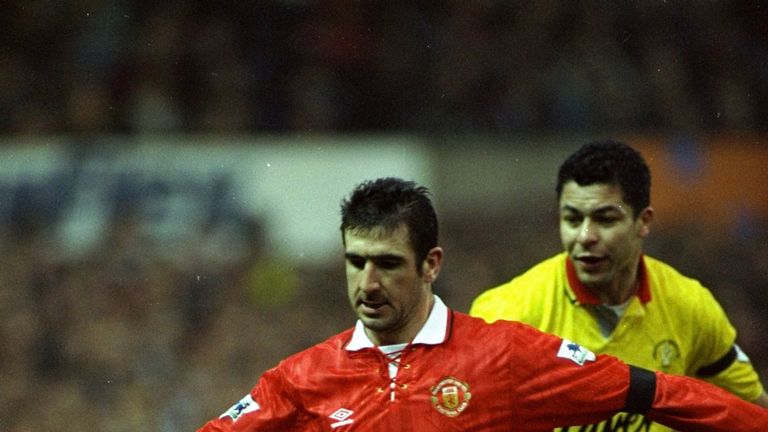 King Eric sports a smart home shirt in 1993 - complete with lace-up collar.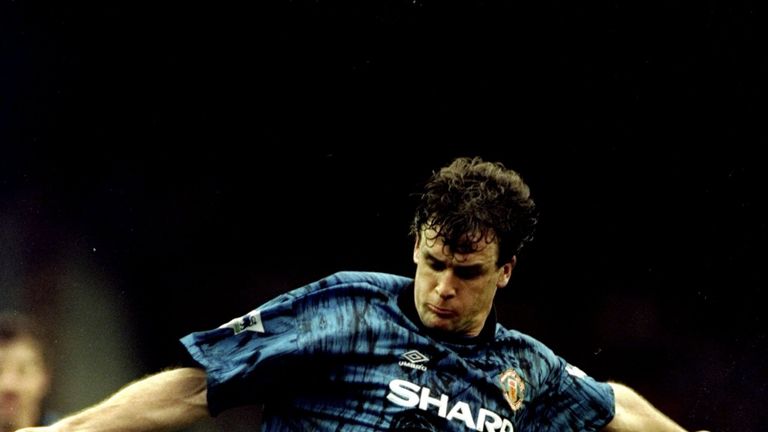 In 1992 Umbro came up with a blue strip complete with what looks to be doodles on the shirt and small badge on the waistband of the shorts - as modelled by Mark Hughes.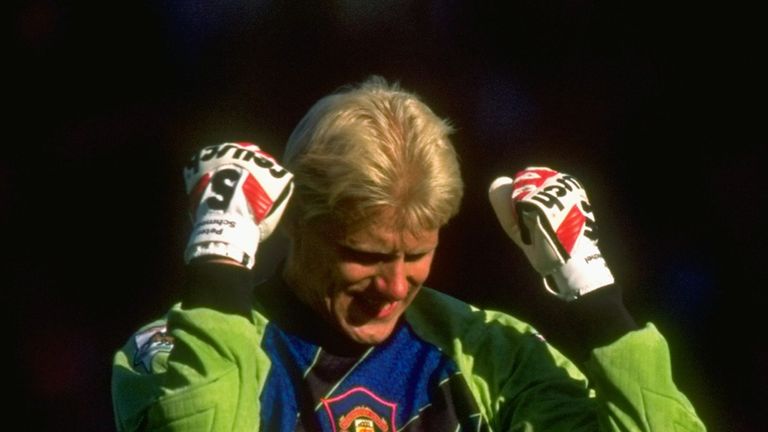 Lime green, blue and red and black triangles - standard fare for a goalkeeper jersey in 1994.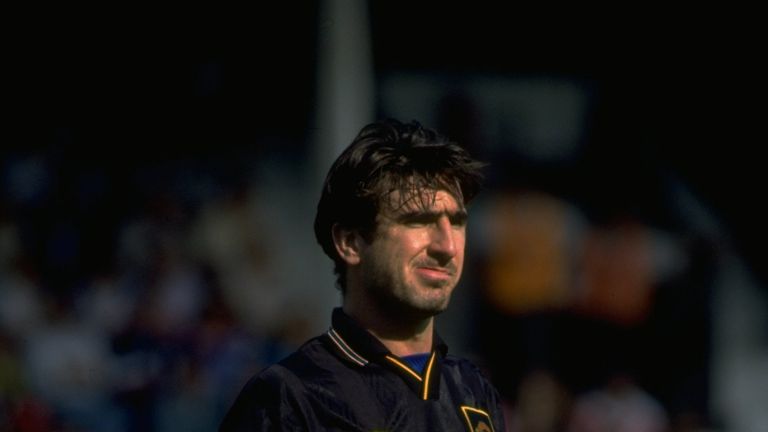 Cantona looks suave in United's all-black away strip in August 1993.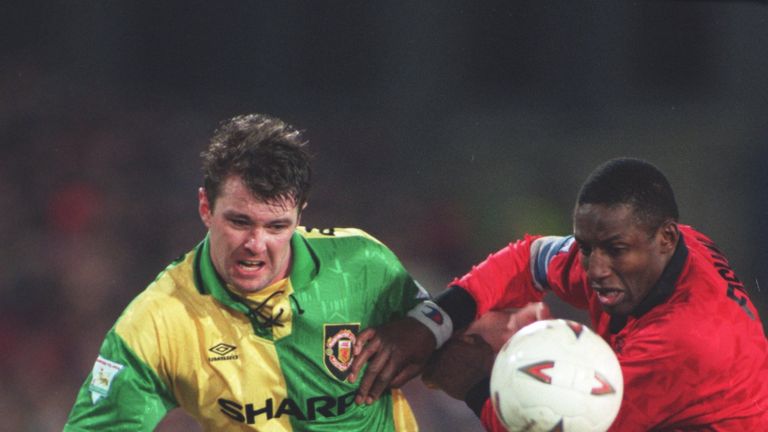 Gary Pallister dons the memorable green and gold third kit, which paid tribute to the colours of Newton Heath, the club from which modern day United emerged.
1995-2000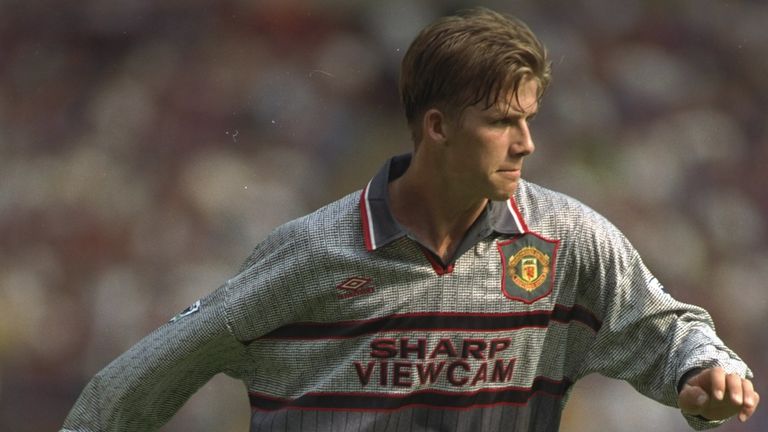 United's infamous grey kit of 1995/96 led Alex Ferguson to insist his team changed strips at half-time during a defeat at Southampton. The boss believed his players couldn't pick each other out against the crowd and, after four defeats and one draw, the kit was never worn again.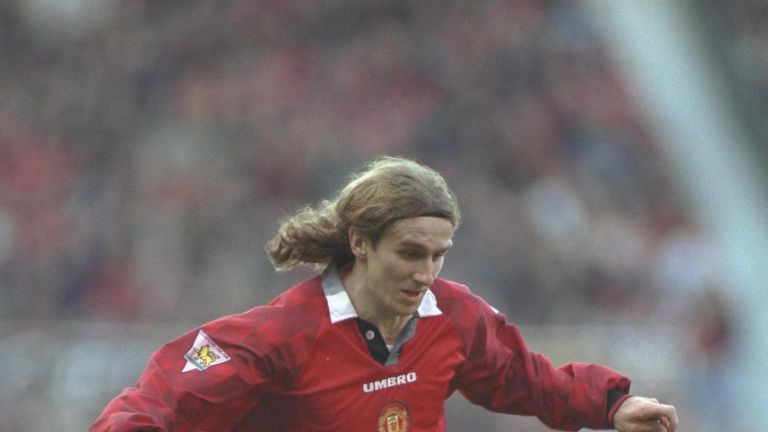 Chequered arms were the order of the day at Old Trafford in 1997 when Karel Poborsky and co were in action.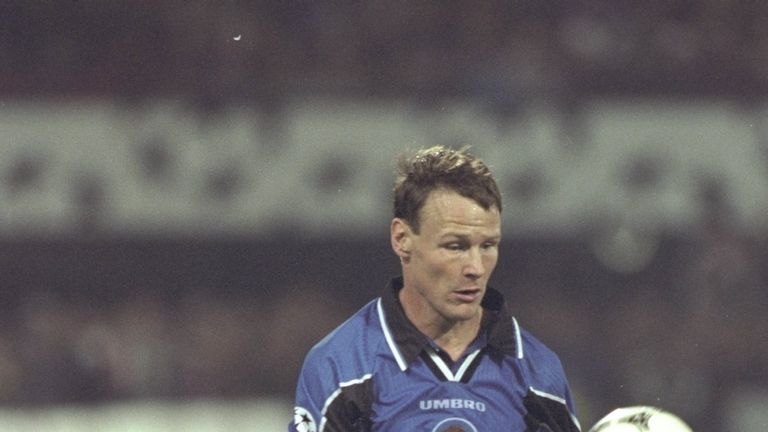 Teddy Sheringham and Manchester United donned a blue, black and white baggy top in 1997/98...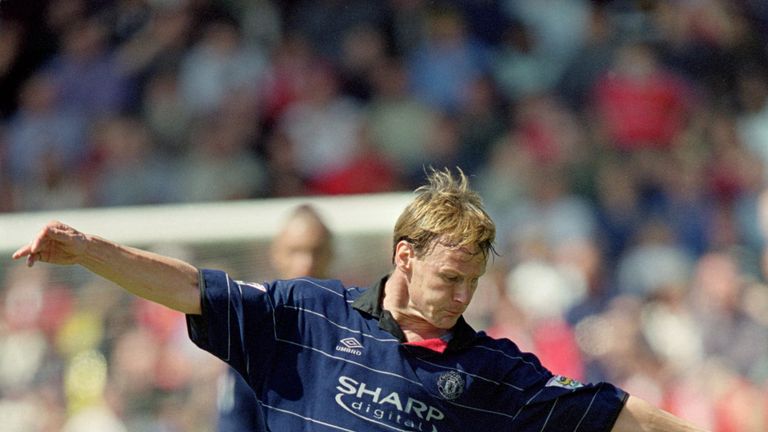 ...and the kit had gone super size by 1999/2000.
2000-2010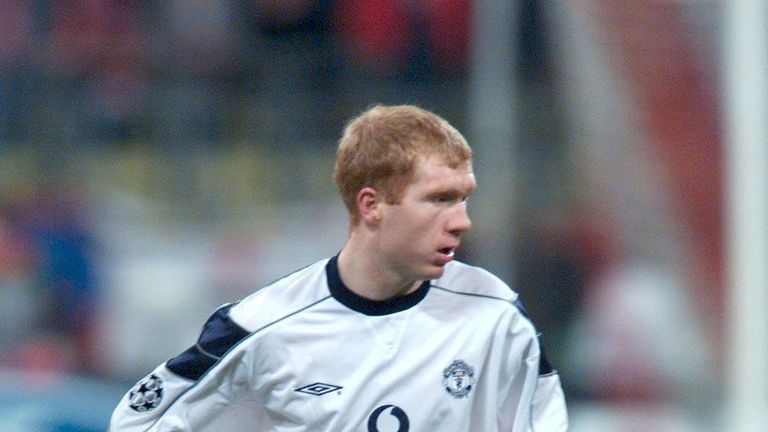 It was all white for United on their travels in 2000/01, as Vodafone took over from long-standing sponsor Sharp.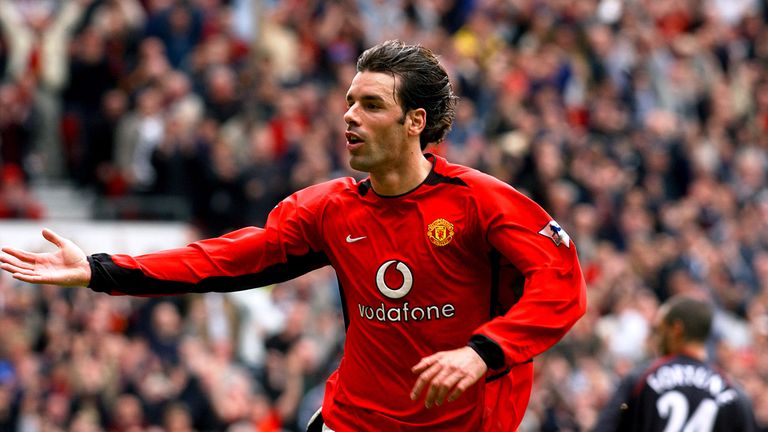 Ruud van Nistelrooy celebrates in the smart round-neck Nike home kit of 2002/03.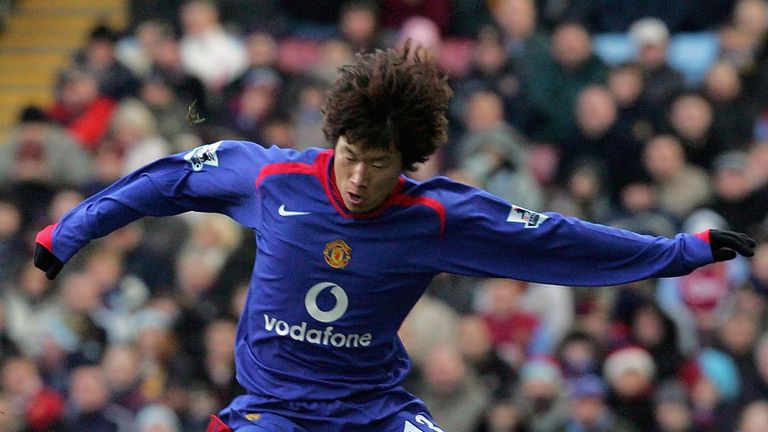 Blue was the colour for United on their travels in 2005/06.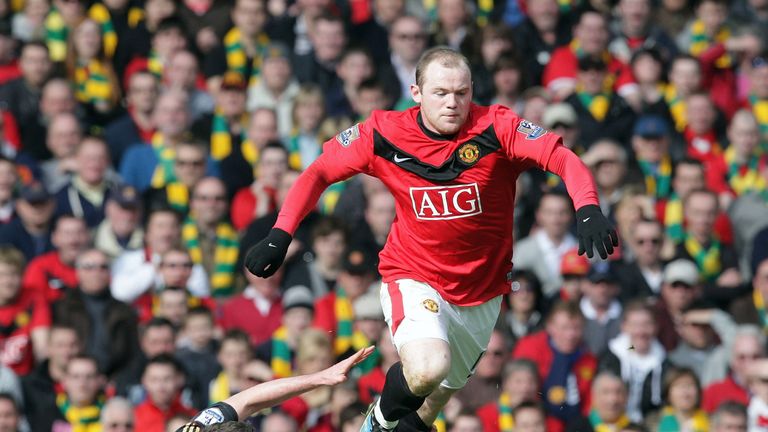 A black strip appeared on the chest of the 2009/10 home strip.
2011-2015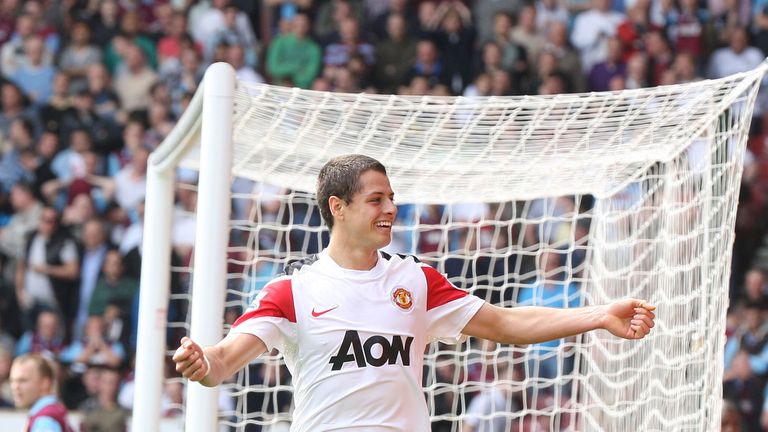 Javier Hernandez shows off his red-shouldered away kit in 2010/11.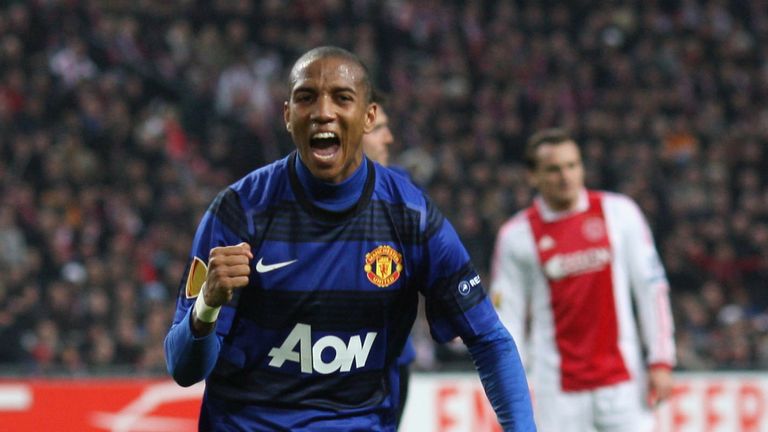 Ashley Young enjoys a purple patch in his matching top against Ajax in February 2012.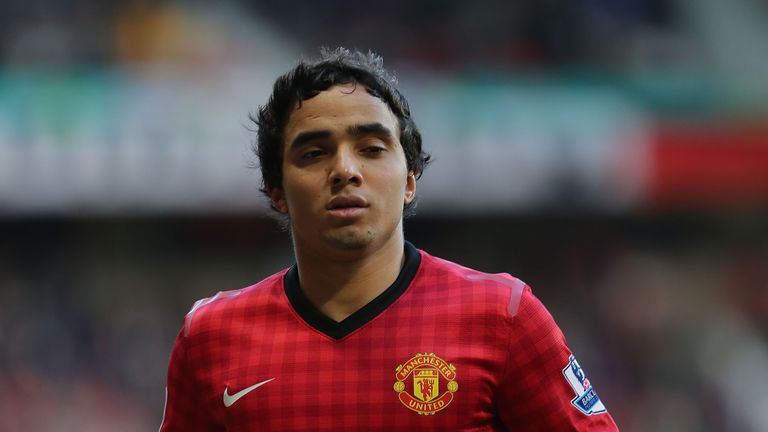 The chequered pattern of the late 90s returned in 2012/13 - this time across the whole of the home shirt of Rafael Da Silva.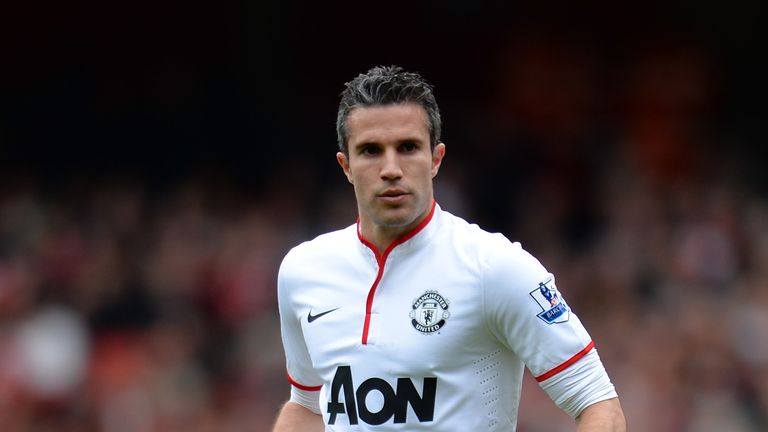 Robin van Persie returned to Arsenal in United's white away kit in April 2013, with red piping detailing his sleeves and rounded collar.