Manchester United defender Luke Shaw underwent surgery on his broken leg on Tuesday night and will remain in Eindhoven to continue the early stages of his recovery.
The 20-year-old suffered a double fracture of his right leg 15 minutes into United's 2-1 Champions League defeat at PSV Eindhoven on Tuesday night following a heavy challenge from Mexico defender Hector Moreno. 
United's medical staff attended to the stricken defender for almost 10 minutes on the pitch, giving Shaw oxygen before carefully placing him onto a stretcher.
Shaw was taken straight to the St Anna hospital on the outskirts of Eindhoven where he underwent surgery and spent the night recovering.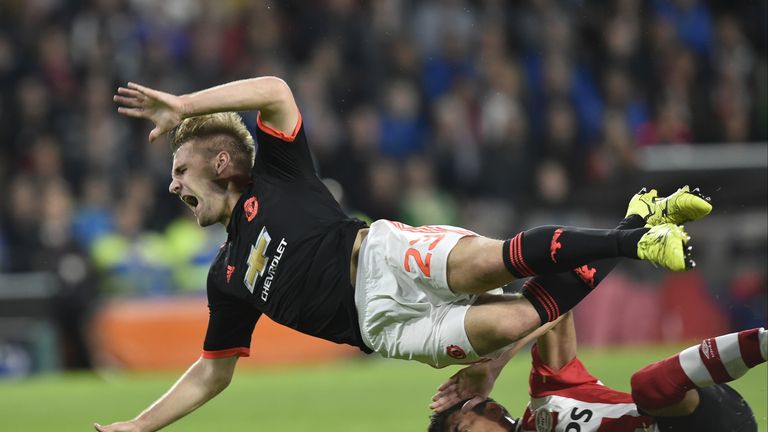 United executive vice-chairman Ed Woodward visited the England international on Wednesday morning ahead of the first-team squad's flight back to Manchester. 
The former Southampton defender also received a phone call from his old Saints boss Pochettino, who was distressed by the injury.
"I spoke with him this morning," said Pochettino, who left Southampton for Tottenham in the summer.
"He's much better today but it is always difficult when you have that type of injury. I gave my support and wish him a speedy recovery."
When asked what Shaw said to him, Pochettino added: "It's difficult because he was crying.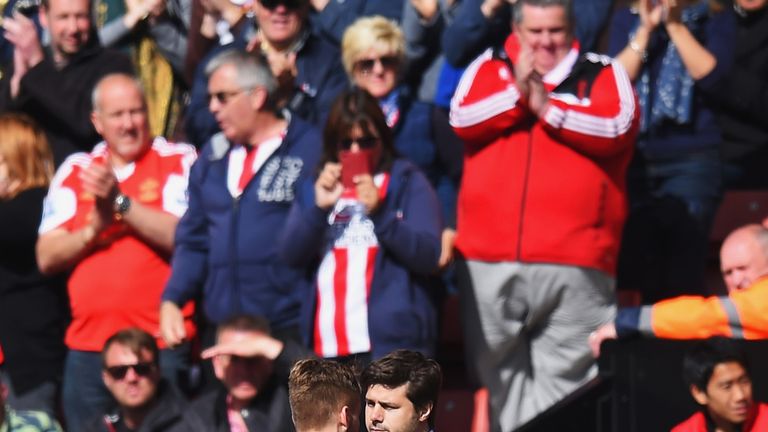 "You can understand that after the big injury. Not only for the pain but everything around the situation.
"I feel very sorry for him. It was a big impact for me and I watched the moment it happened. I was sick after the action. My relationship with him was close and it is difficult."
United also confirmed in a statement that they were "grateful for the excellent care" given to Shaw, who will fly back home separately from the flight carrying his team-mates.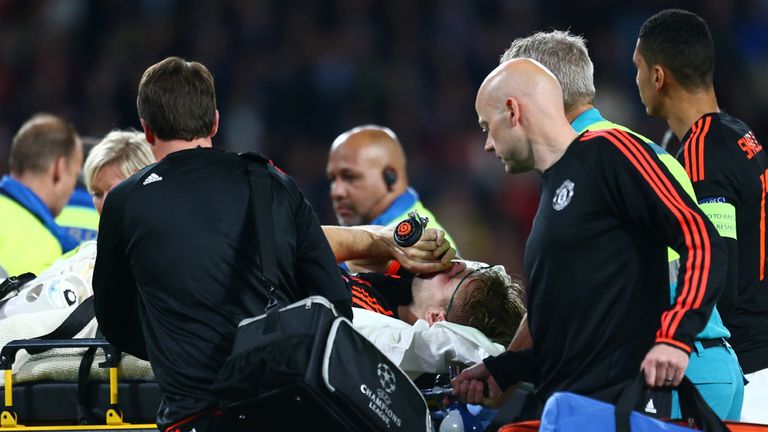 The flight carrying the rest of the United squad is expected to land at Manchester Airport at 1.55pm.
Following the defeat at the Philips Stadion, United manager Louis van Gaal described Moreno's challenge on Shaw as "a very bad tackle".
Moreno has since issued an apology for the tackle and has insisted it was "an accident". 
The 27-year-old has also suffered a broken leg during his career, which happened at the 2014 World Cup finals in Brazil when playing for Mexico against the Netherlands which, incidentally, were coached at the time by Van Gaal.
Moreno said: "I don't know what happened, I don't remember. I just feel really bad because I was involved in the accident. I feel really sorry.
"I played the ball but in this kind of situation I don't care if it was a foul, I feel bad for him, for his family.
"I don't know how bad it is. I had myself that situation during the World Cup and it's bad
"It's difficult to say what happened. Now I just hope he will be back as soon as possible."
The news of Shaw's injury will also come as a blow to England manager Roy Hodgson. 
Shaw started England's recent Euro 2016 qualifiers with San Marino and Switzerland, which prompted Hodgson to back the left-back to reach 100 caps for his country.