Sir Alex Ferguson is the most decorated manager in the history of British football.
The Scot won a staggering 38 trophies during his 26-year reign at Manchester United, including 13 league titles, two Champions League crowns, five FA Cups and four League Cups.
So when Sir Alex speaks, his words deserve attention.
To coincide with the release of his new book 'Leading' the 73-year-old spoke to Sky Sports' Jim White in an exclusive 30-minute interview which is available on demand now and can be seen on Sky Sports 1 at 10.15pm on Tuesday evening.
And Ferguson gave us his verdict on the Lionel Messi v Cristiano Ronaldo debate, leaving Manchester United, our very own Jamie Carragher and the Manchester United player who wore an Arsenal shirt…
During his 26 years at Old Trafford, Ferguson had the pick of some of the world's most talented footballers but there were a few from other clubs that really caught his eye. Who are they? He told us of his admiration for an Arsenal legend, a Liverpool stalwart and a magician from Chelsea…
"As opponents, if you take Tony Adams and Jamie Carragher you would say they weren't the most talented players. They weren't the quickest but they had this inner desire and determination; they were always going to be winners.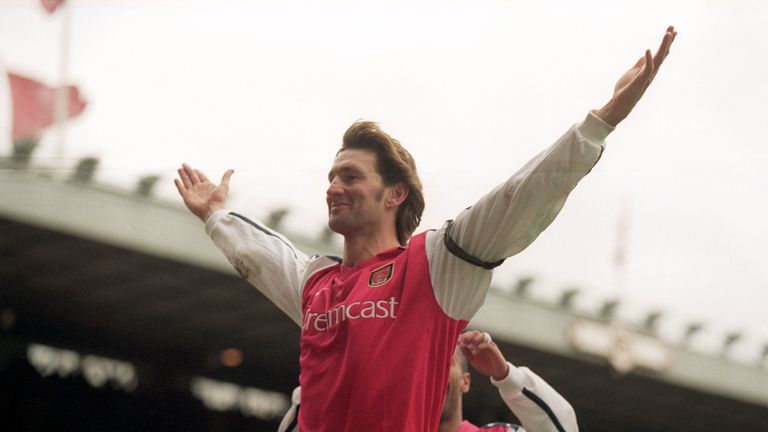 "They influenced all their teams. I think Tony Adams was a United player in an Arsenal shirt to be honest with you. I thought he would have been absolutely perfect for United. I tried a little bit [to sign him] when he was 19 and in the reserves but there was no chance. 
"Those two are great examples of how far you can go in the game when you've got an inner determination and desire to be successful. You see that through the careers they had.
"Obviously Carragher is in television but I think he'd make a great manager. I think he's got all the materials.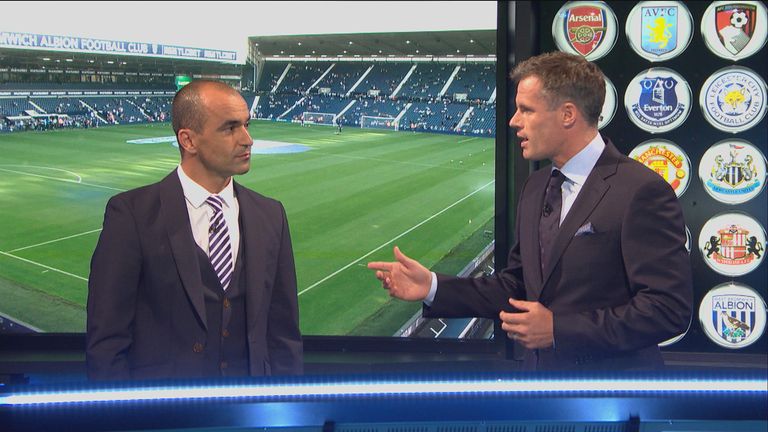 "Little Gianfranco Zola… he annoyed me. He was one of these players who was unperturbed about who he was playing against. He always seemed to have a smile on his face and that annoyed me.
"How can he be enjoying himself playing against United? Nobody else does. He was a fantastic player and I loved watching him. It was enjoyable and for me to say that about an opponent tells you how much I admired him."
Who is the best player in the world? Lionel Messi or Cristiano Ronaldo? It is a question that has been debated countless times as football fans argue over the merits of the two players that have won the Ballon d'Or every year since 2008. Here Ferguson gives his take on the debate…
"There will be 100 managers in the world who will be saying their player is the best. We have this exaggeration about what a world-class player is.
"The reason I talk about Messi and Ronaldo is consistency first of all; the consistency, the balance, their excellence on the ball and the courage. They are never dented by a tackle. They get up and ask for the ball again.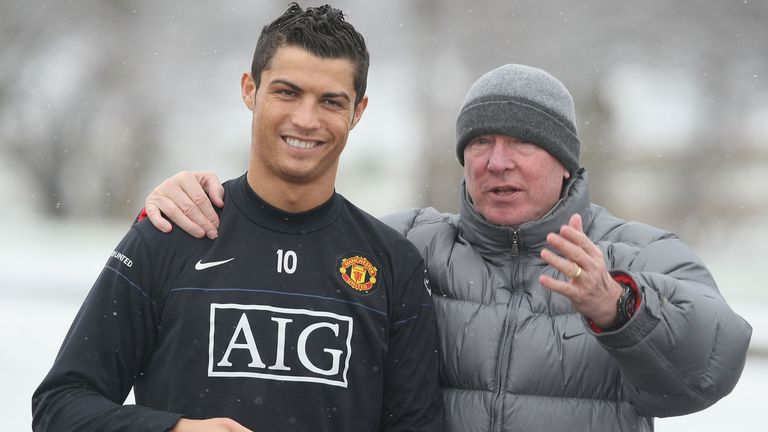 "The goals they score, the level they are playing at and the medals they have won only points to one thing.
"I think everyone will agree with me that these two guys are above everyone. There's no question about that. They are fantastic to watch and they never miss a game. They have given value to everyone in the world by playing all the time."
And who is the better of the two?
"Ronaldo's my boy!"
Out of the 808 Premier League matches Ferguson took charge of at Manchester United, he was on the winning side 527 times. Most of the time it was all smiles for the Scot at Old Trafford but there were tough times, including losing a two-goal lead against Everton to draw 4-4 in April 2012 which ultimately started the collapse which led to Manchester City lifting the title that season. Here's how Ferguson dealt with complacency during his reign at United…
"I would speak about it all the time. In the dressing room at half-time if we were winning it would always come up. I would say: 'Don't get carried away, we've still got to win the match.'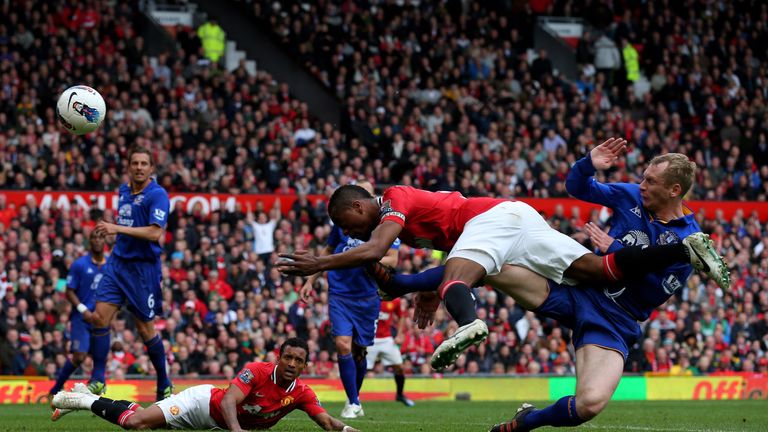 "I always go back to that game against Everton. We were 4-2 up with seven minutes to go and Patrice Evra goes up the pitch and hits the inside of the post. They go up the park and score to make it 4-3.
"There was confusion and uncertainty and the team gets disengaged from what their job was. It was to win the league that day. Then the fourth goal goes in and the panic sets in.
"It was a capitulation. That capitulation cost us the league. I knew that night we were gone. It's an absolutely great example of complacency. It's a disease."
When you've won as much as Ferguson did during his managerial career, losing is not an option. However, in football defeat does happen - even to Sir Alex Ferguson's Manchester United. But how did he react to a defeat? What did he do to make sure his side bounced back?
"Defeat happens, I can accept that. It's no problem to me. Maybe when I was very young I found it difficult but you have to have the dignity to be able to accept defeat and be a good loser.
"My purpose after that was to make sure it never happened again. I would tell my players at the end of the game in no uncertain terms and I would always try to find the reason why we lost that game. The next match was another one and I made sure I was going to win that next match.
"That purpose and determination is something that's in you. It's either there or it's not there. Five times we lost the Premier League title since it started and the next five years we won it five times.
"That's an example of getting things sorted and looking at the reasons why and doing something about it. I'm proud of that part."
Watch the full 30-minute interview with Sir Alex Ferguson on Sky Sports 1 at 10.15pm on Tuesday.
Sir Alex Ferguson Interview