Chelsea midfielder Cesc Fabregas has joined captain John Terry in backing manager Jose Mourinho after the Blues' dreadful start to their Premier League title defence.
Currently in his second stint with the club, Mourinho has come under intense scrutiny this campaign as Chelsea head into the international break with eight points from the same number of games that leaves them fifth from bottom in the table.
The Blues lost just three games in the league last season as they went on to win the title with a comfortable eight-point gap.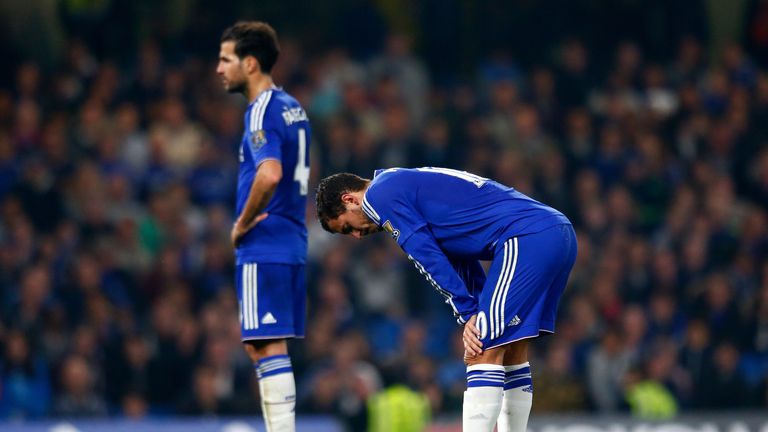 They have already lost four times in the current campaign but Mourinho, who described the start to the season as "worst period in my career", continues to have the full backing of the club.
Terry said: "If anyone is going to get us out of this hole it is going to be Jose Mourinho."
And Fabregas agrees that Mourinho has to stay.
"He is the best coach in the history of the club and the best we can have," Fabregas told Radio Marca.
"Personally, he helped me in a very complicated moment of my career and he gives me confidence.
Live Euro 2016 Qualifiers


"I will do whatever he asks. In man-to-man situations he helps me a lot and I respect him for that.
"Mourinho is different in person from when you see him on television. I know because I've experienced it.
"We (Chelsea) are not well, but we will do better. We have the best coach for the club. People have not forgotten that five months ago we won the Premier League and a cup - but we have to change the situation fast and soon."