Jose Mourinho maintains Chelsea can finish in the Premier League top four after beating Norwich 1-0 at Stamford Bridge - but admits the title is gone.
Diego Costa's lone goal earned the Blues just their fourth victory in 13 games this season and while Mourinho admitted that winning the title is "mission impossible" - the champions 14 points behind leaders Leicester City after Saturday's results - he does believe they can secure a Champions League place.
"It's a bit of a relief," said Mourinho after a win that ended a three-match losing streak in the league.
"The pressure was there - I was feeling, the players were feeling too. We coped well with that and we got a result which obviously we needed very, very much.
"Fourth position for me is not an impossible mission. If you ask me the title I would say impossible mission.
"Maybe Tom Cruise can do it (but) it's complicated because you have to recover points from four candidates.
"But to grab one of the (teams) that go up and will also have a little bit of a collapse... the fourth position is a difficult position but a possible target."
Despite dominating for most of the match, Chelsea were unable to add to their tally, making it a nervous finale for Mourinho in the home dugout.
"I think we did well enough not to have the last four minutes under pressure," said Mourinho, who was back on the touchline after being suspended for Chelsea's 1-0 loss at Stoke City last time out.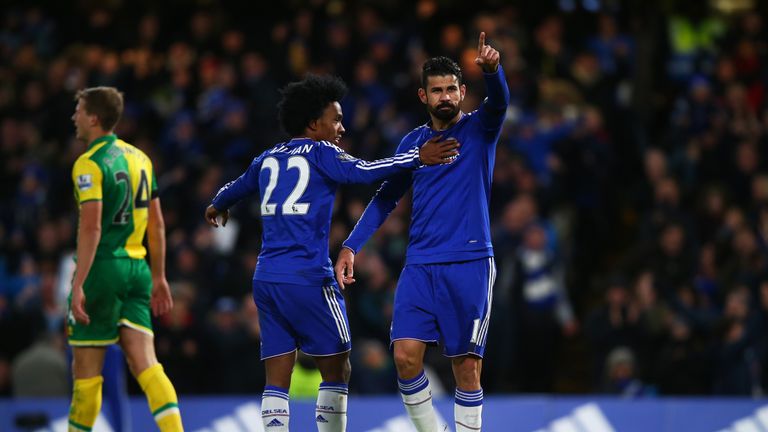 "In the first half we should be winning, in the second half we should score before the goal and we should score after the goal. The chance we missed in the last minute of the first half was incredible. We hit the post immediately after the 1-0 to kill the game.
"And then because we are in a fragile situation, we think that everything goes against us. We are never lucky and you put Chelsea in a position where in the last four minutes the team that rarely crossed the halfway line, they have a throw in, a corner, a rebound, and we could lose two points, which would again be very undeserved."
Mourinho praised his side's solidity as they kept a first clean sheet in six games, but was also keen to point out they had been playing well of late, without having the results to show for their performances.
"Without playing a phenomenal match we were solid and showed a desire to win," Mourinho added. "And we won, which obviously in this moment is very important.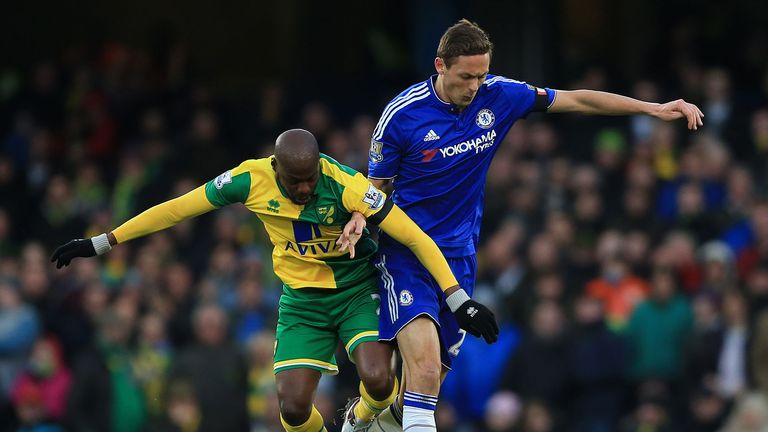 "The performances are together, obviously people who are involved in the game know what it is like to play with huge doses of confidence, or huge doses of bad and strange feelings. And this makes a huge difference.
"But despite this the team is playing well, they played well in the last match, Dynamo Kiev, Stoke, today, we deserved better results. Today I think I did not again deserve my heartbeat to be so high in the last four minutes. I deserved to be there enjoying a two or three-nil victory.
"But this is what we have, I think they fought hard, played well and were compact, they felt the responsibility to win, but coped well with that against a team that is not easy to play against because they defend well and were well organised.
"They put 10 players behind the ball and in the last minutes, with nothing to lose, they go to try their luck and to put us under pressure."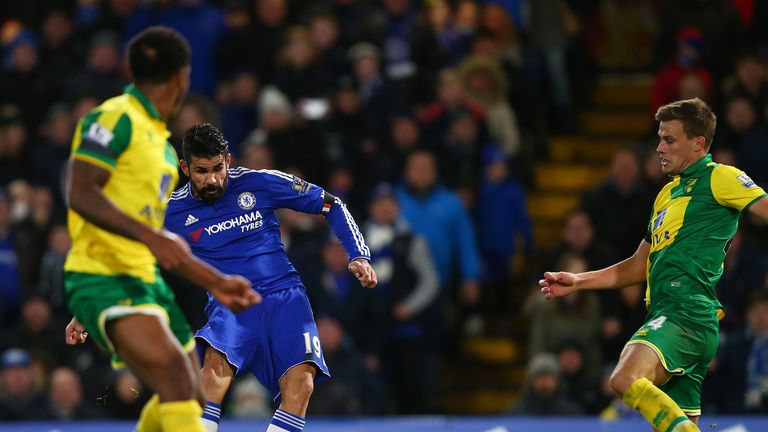 The Chelsea boss also highlighted the contribution of match-winner Costa, whose 64th-minute strike ended a barren recent run of six games without a goal.
"Confidence comes with results and goals," Mourinho said. "Can you imagine after the miss Diego had in the first half if he had missed his chance in the second half? That would have been three big chances in the game, and can you imagine if he had missed all three?
"Obviously confidence goes down, but he finally scored and it is a good feeling for the team because as I said, this is what they deserved because of the way they worked."
Meanwhile, man-of-the-match Eden Hazard also showed glimpses of a return to form.
"Every top player that is not performing well they feel it probably more than the others that are not so good," Mourinho said.
"Eden created chances for us, which is important and I think also for his confidence."