How would Antonio Conte fit in at Chelsea if he became manager?
By Gerard Brand
Last Updated: 15/03/16 9:54am
With Antonio Conte the odds-on favourite to become the next Chelsea manager, what do we know about the Italy manager?
Sky Sports News HQ understands Chelsea technical director Michael Emenalo travelled to Italy on Tuesday and will be present at Juventus' Champions League last-16 tie against Bayern Munich, which Conte is also due to attend.
SSN HQ are currently investigating the claim the Italy coach has agreed a two-year deal to become the permanent successor to Jose Mourinho, but what could we expect from the 46-year-old Italian if he was to take over at Stamford Bridge?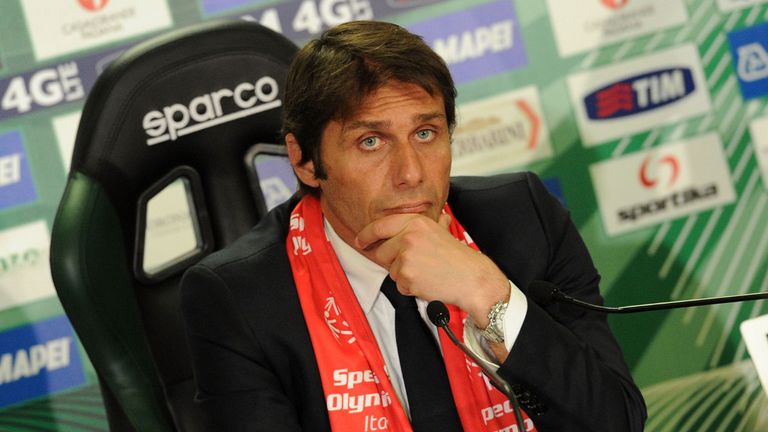 Managerial history
Conte's playing career came to an end in 2004 after making over 300 appearances for Juventus and earning 20 caps for Italy before becoming assistant manager at Siena for the 2005/06 season.
He was soon given his first managerial job at Serie B outfit Arezzo, beginning a turbulent 12 months which saw him sacked after three months, reinstated five months later, and relegated on the final day of the season into Serie C1 in May 2007.
After a brief sabbatical, Conte was appointed Bari manager in December 2007, and having been under threat of relegation at the start of his stint, ended up comfortably in mid-table. He led them to promotion to Serie A in 2008/09, but did not take charge of a top flight game and left the club having initially signed a one-year contract extension.
He was then appointed boss of Serie A side Atalanta in September 2009, winning just three of his 14 games in charge and leaving the following January, before dropping a division to guide Siena to the top flight for the 2010/11 season. 
Conte then began a three-year stint at Juventus, which saw him win Serie A in each season, as well as the Supercoppa in 2012 and 2013. In Europe, Conte led Juve to the Champions League quarter-finals in 2012/13, but did not get past the group stages the following season.
His domestic success at Juventus led Conte to the national side after Cesare Prandelli's departure following a poor World Cup in Brazil, tasked with stabilising the side ahead of Euro 2016.
Italy won Group H ahead of Croatia, Norway, Bulgaria, Azerbaijan and Malta, winning seven and drawing three out of 10 games.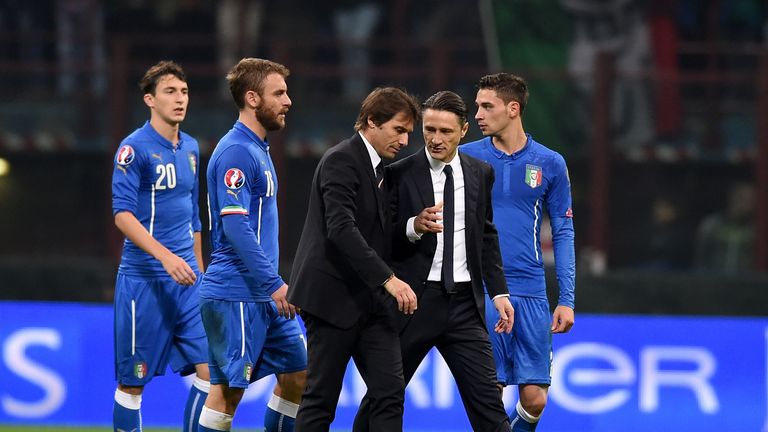 Six of those wins came by a one-goal margin, and the Azzurri now face Belgium, Republic of Ireland and Sweden in Group E at the tournament in France.
How likely is it Conte will be appointed?
Conte's contract with Italy expires after the 2016 European Championships in the summer and he will be free to move to Stamford Bridge, with no compensation needed to be paid to the Italian Football Federation.  
Sky Italia's Valentina Fass told Sky Sports News HQ that Conte had been linked with Chelsea for some time and a deal between the two was close to being agreed before Christmas. 
"We know that Chelsea want to decide who their manager for next year will be by March," she told Sky Sports News HQ.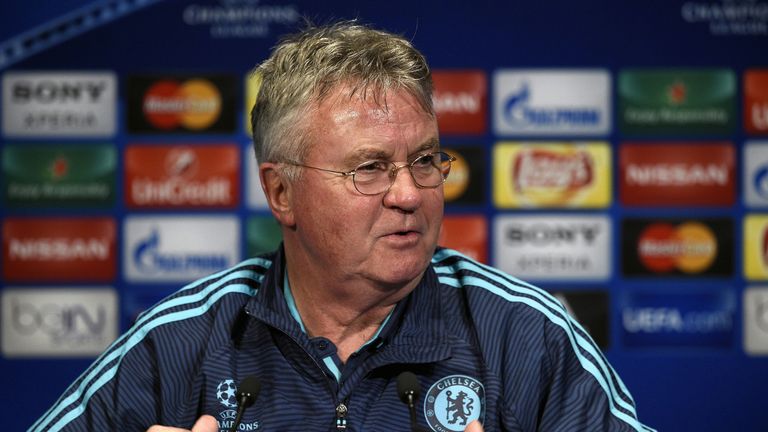 "Conte seems to be ahead in the talks. Nothing has been decided yet, but maybe a contract has been put down.
"There are still other contenders. [Diego] Simeone, even though it looks like he wants to stay at Atletico, is one of the names on the list still, and also [Massimiliano] Allegri, Juventus manager, is on the list."
Rebuilding the Bridge
Make no mistake, this summer will be a rebuilding job at Stamford Bridge with Chelsea having dropped from champions to mid-table. However, Conte has the relevant experience on his CV.
He revived struggling teams at Arezzo, Bari, Atalanta and Siena, but his work at Juventus stands out the most.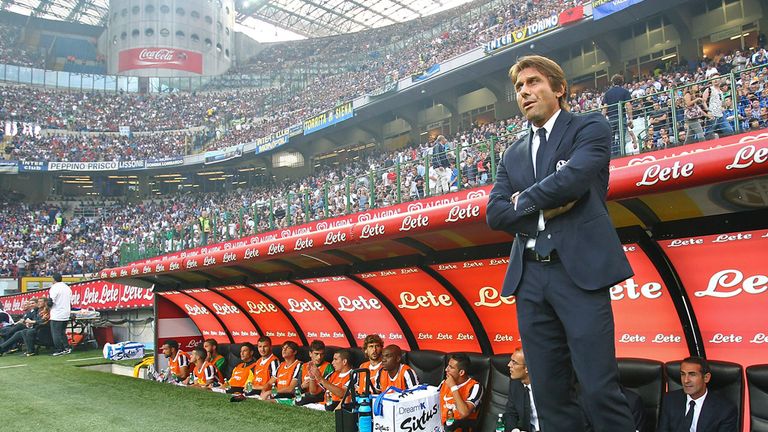 Having finished in seventh in 2010/11, Conte took over from Luigi Delneri and led Juve to the league title without a single defeat, the first club to do so in Italian history.
Conceding just 20 goals in 38 games, it was their first official league title since 2003 after being stripped of two Serie A crowns for their involvement in the 2006 Calciopoli scandal.
Tactics-wise, Conte is not restricted to his 3-5-2 formation, used predominantly at Juventus and with Italy. He has been known to switch to 4-3-3 successfully, a flexibility which has seen him lose just 18 games in his 167 as a manager since starting at Juventus in 2011.
Sky in Italy reporter Gianluca Di Marzio believes rather than shoehorning players into his system, Conte would adapt his system according to the players' capabilities.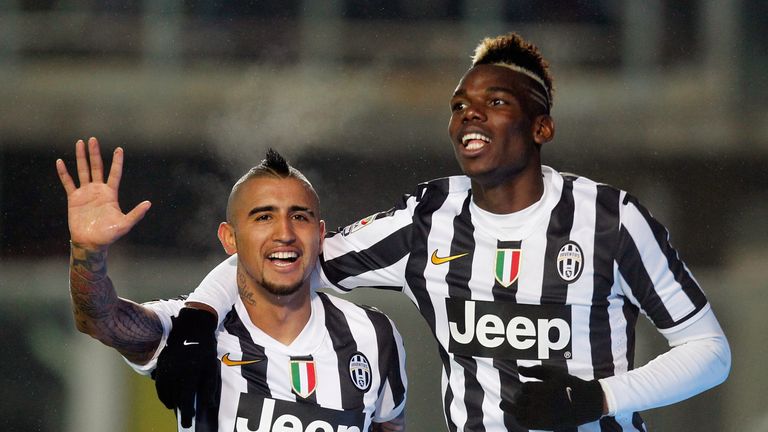 In a column on his website earlier this week, Di Marzio said: "As Conte himself has said many times, he believes a good manager adapts to the personnel he has and not the other way around."
Conte was equally impressive in the transfer market, and despite some inevitable misses, hits included Andrea Pirlo (free), Paul Pogba (free), Carlos Tevez (£6.75m), Arturo Vidal (£9.4m) and Stephan Lichtsteiner (£7.5m). During his three seasons at Juve, Conte never spent over £15m on a player.
What they've said
"I am extremely lucky I met Antonio Conte, I had so many coaches to compare him too, and he is the one who surprised me the most. I was expecting a good coach, but not that good." - Andrea Pirlo, 2014, in I Think, Therefore I Play autobiography.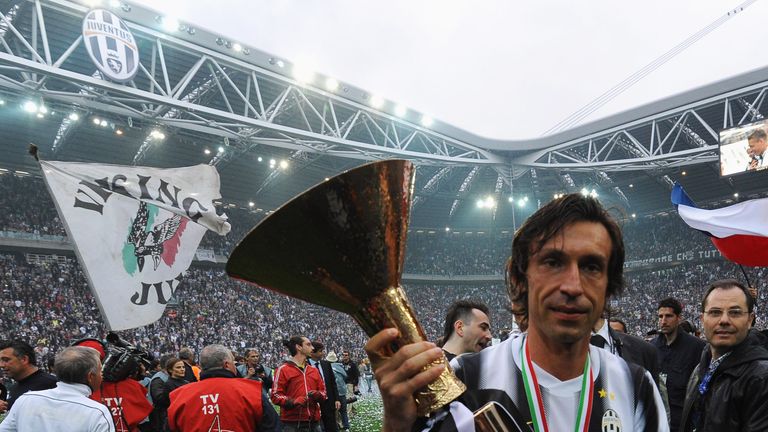 "The secret of our success is the ambition our coach has. Conte has brought a new mentality to the club. He has pushed us to sweat, to find strength and to undergo hard work in order to cancel out the last two disappointing campaigns." - Gianluigi Buffon, 2012
"[Conte's] 3-5-2 is the best in history. He's the only coach who doesn't play a 5-3-2. But he struggles against opponents with good wingers, who are able to switch play quickly. Big teams don't have any problems doing that. You can't dominate or set a trend with 3-5-2." - Zvonimir Boban, 2014, former Milan midfielder