John Terry will remain Chelsea captain, Antonio Conte confirms
By Lyall Thomas
Last Updated: 14/07/16 7:02pm
John Terry will remain Chelsea captain, new manager Antonio Conte has confirmed.
The 35-year-old defender, who captained the Blues to four Premier League titles in over 700 appearances, signed a one-year contract extension in May after it appeared that he was close to leaving Stamford Bridge.
Terry described the offer as a "different role" but Conte has assured the former England skipper of his stature at the club - that he is captain whether he plays or not.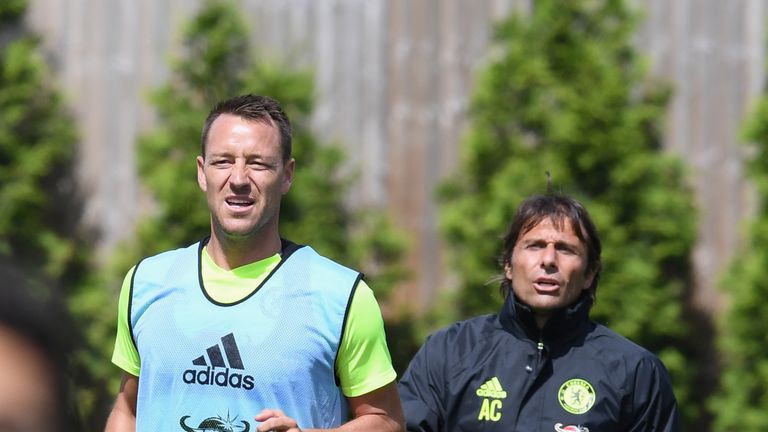 Speaking in his first press conference since leaving the Italian national side to take over the West London club, Conte said: "John Terry signed a contract as a player, not as a different role.
"He is captain of this team, and a great player with a great personality and charisma. I like to speak with him because he knows the club and the right spirit to play in this club.
"For me he is an important player like the others. All the players know that I will see them in training to choose my starting 11. When a player deserves to [play], he will play.
"He is John Terry, he is the captain of Chelsea and, when he plays or when he doesn't play, he is always the captain.
"All the decisions we take together as a club. I am very pleased that John signed a new deal. I spoke with him different times and for me it was the most important thing that John - he was very happy."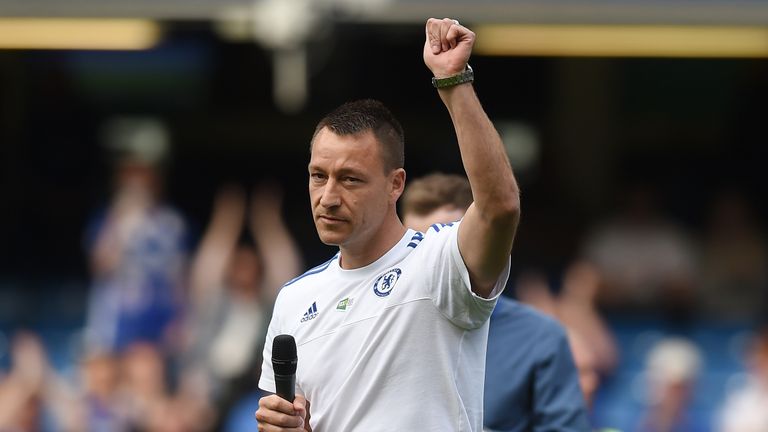 Conte, who won three successive Serie A titles with Juventus between 2012 and 2014, is charged with restoring Chelsea's place as a competitor for the Premier League title and the Champions League.
The 46-year-old former Italy international admits the challenge will be difficult but insists he is excited at the prospect of competing with "six or seven" teams for the top-flight trophy.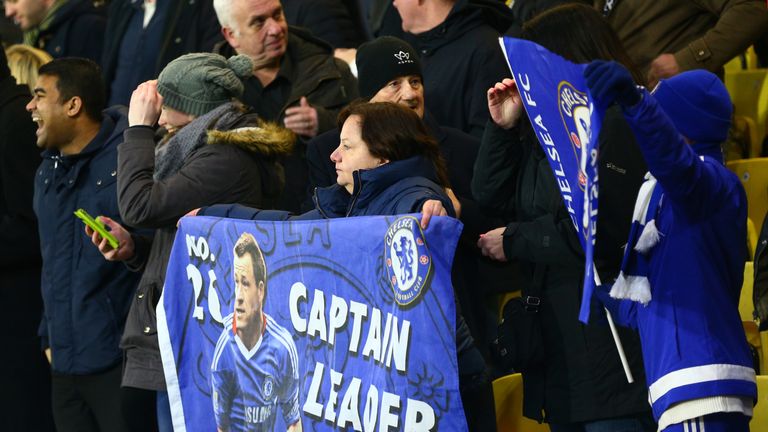 He said: "The pressure for me is not important. I was born with pressure. It's normal, no?
"When you are a player, or a manager of a great club, you must play to win, and fight at the end to compete and win the title. I know this league is very difficult because there are six or seven teams who can win, but his situation excites me.
"This year it won't be easy for us because last season, 10th position, was a bad season. We all know; me, the players, the club, that we must work very hard every day, week and month, to be something important for the fans."