Kevin De Bruyne's form an embarrassment for Jose Mourinho and Chelsea, says Sunday Supplement panel
By Oliver Yew
Last Updated: 18/09/16 9:55pm
Kevin De Bruyne's superb form for Manchester City is an "embarrassment and a nightmare" for both Jose Mourinho and Chelsea, according to the Sunday Supplement panel.
Chelsea, under Mourinho, sold the Belgium international for £18m to Wolfsburg in January 2014 with De Bruyne having made only eight appearances for the Blues.
But after being named German Footballer of the Year in his first full season at the Volkswagen Arena, City brought him back to the Premier League for a club record fee of £54.5m in the summer of 2015.
Last season, De Bruyne scored 16 goals in all competitions for City in a campaign blighted by injury but it's his form under new boss Pep Guardiola, who said the Belgian is on a level behind only Lionel Messi after he starred in Saturday's 4-0 win over Bournemouth, that has taken all the headlines so far this term.
And the Daily Telegraph's Matt Law thinks De Bruyne's Chelsea departure shows some of the flaws in Mourinho's management style.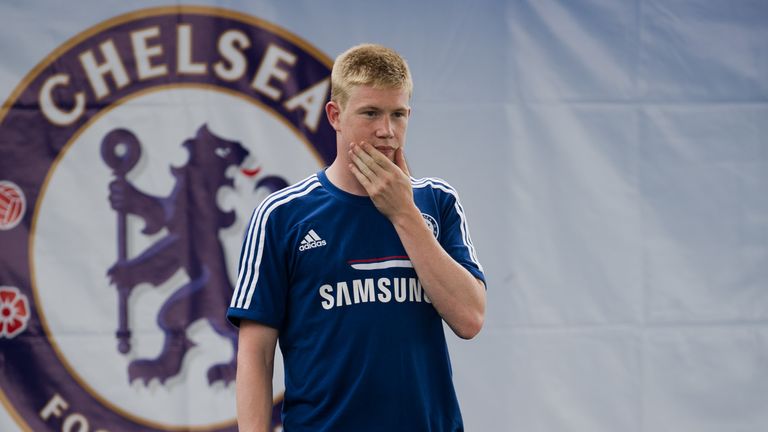 "It's a nightmare for Chelsea," Law told the Sunday Supplement. "He made eight appearances for Chelsea, not starts just appearances.
"It's an embarrassing situation for Chelsea but I think it does lay at Mourinho's door. It shows his flaw with young players and managing situations in that he couldn't manage the situation to a point where he could show De Bruyne that there could be a place for him in that team.
"Mourinho claims that he told the board he wanted to keep him and did not want to sell him, but the lad himself had decided he needed to play and that he wanted to go. He made it clear there was no stopping him.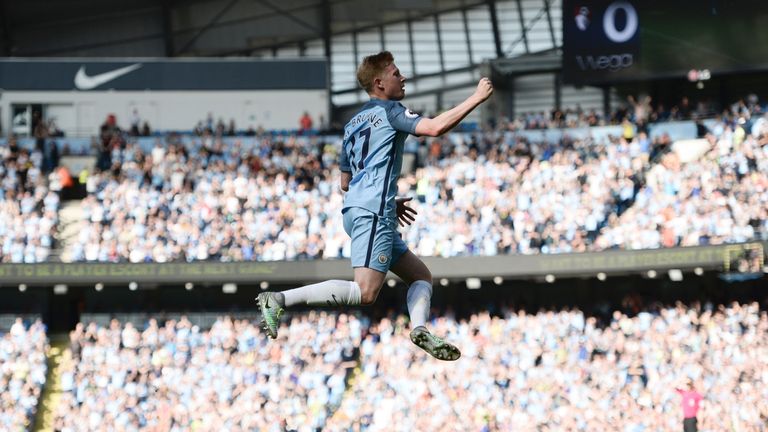 "He [Mourinho] questioned his mentality once he'd gone and said he didn't want to fight for a place, he just wanted to be given a place and that's been made a mockery of since.
"When he did play in his few appearances for Chelsea he was stuck out on the wing. He was a young kid and his physique wasn't quite what it is now, but since it has been shown he's far better centrally.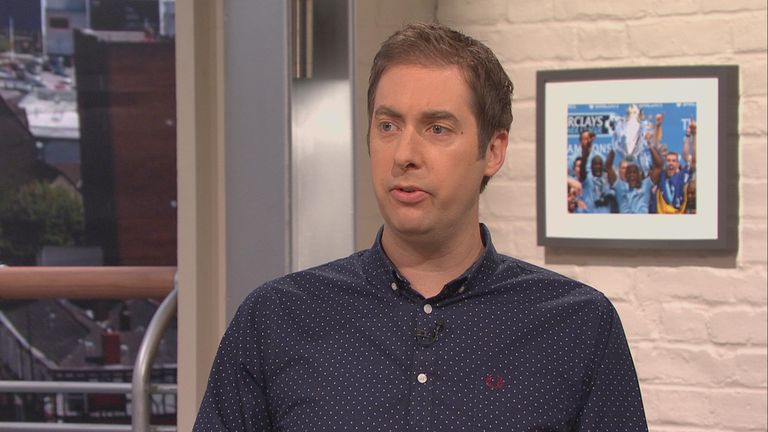 It's an embarrassing situation for Chelsea but I think it does lay at Mourinho's door.
Matt Law, Daily Telegraph
Law added: "If you think as well, Mourinho was hailed at the time for that bit of business by some of us because he got rid of De Bruyne and with that money he brought in Nemanja Matic and the next season they won the league. That was seen as a key deal that one player out to get Matic in but long term it's an absolute disaster.
"It must be awful for them watching what he's doing now and I just can't ever seeing Mourinho trusting to play a player like De Bruyne in the centre. He would now that he's proven but I don't think he would ever have trusted him as a kid to play in the centre in the role he really wanted to."
De Bruyne has started the season in sparkling form, helping City, who sit top of the Premier League table, to five wins from their opening five games under Guardiola.
The 25-year-old has scored two league goals and grabbed three assists playing in a central role under Guardiola and Law thinks the Spaniard has had a plan for De Bruyne for a while.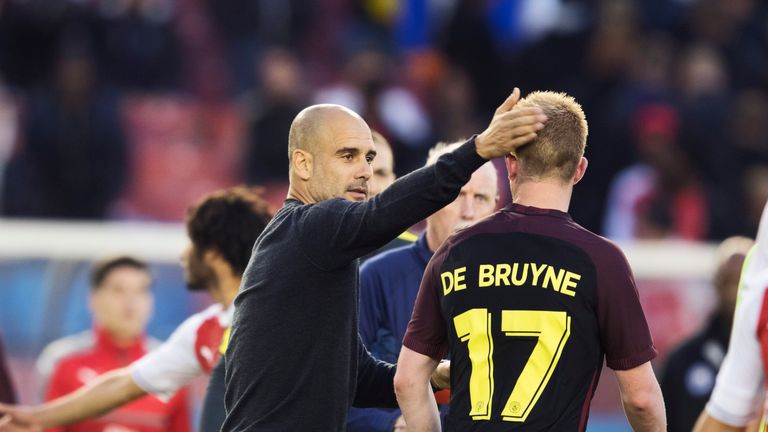 "I'm pretty certain Guardiola had an input into his signing even though it was some time before the Spaniard officially came in," Law said.
"I know people at City aren't going to be delighted with me saying that or people at Bayern Munich but I'm convinced that Guardiola had a say.
"Looking at the way he's used him and the way he's hailed him, it looks like he's had a plan for him for a while."
The Times' Oliver Kay also called the De Bruyne situation uncomfortable for both Chelsea and Mourinho, while the Daily Star's Jeremy Cross signalled former City boss Manuel Pellegrini out for praise after he signed the player from Wolfsburg.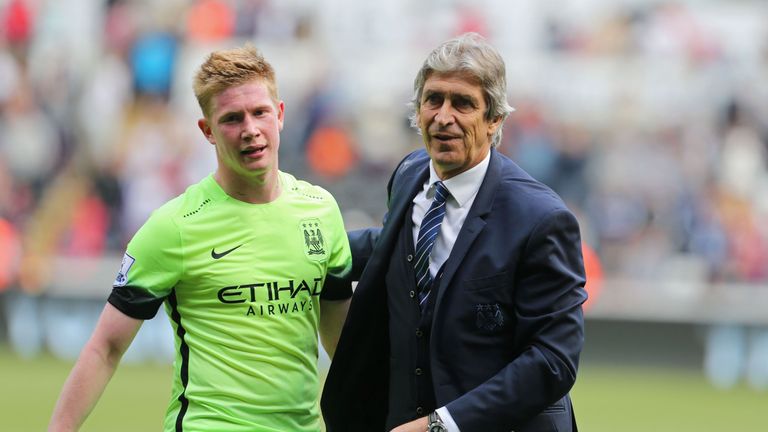 "It is embarrassing," Kay said. "It's embarrassing for Mourinho, it's embarrassing for Chelsea. I suppose if he was at any other club Chelsea could think of buying him back for three times more than they sold him for and do their usual buy-back policy. It's an uncomfortable situation for the club."
And Cross told the Supplement: "Full credit to Pellegrini for signing him. They spent a lot of money on him but he saw in the player what Mourinho missed."
Watch Man Utd v Leicester, the Ryder Cup and the EFL Cup as part of our three months' half-price offer.