Manchester United and Arsenal are Chelsea's biggest Premier League title rivals, according to Eden Hazard.
The Blues currently sit top of the table, nine points ahead of the Gunners who they host at Stamford Bridge on Saturday, live on Sky Sports 1HD, and 15 points clear of sixth-placed United.


Ahead of the clash, Hazard sat down with one of his international coaches and former Arsenal striker Thierry Henry, who quizzed the Belgian on who could rival them for the league silverware this season.
"I think Arsenal and Manchester United [are the biggest title rivals]," he told the Sky Sports pundit.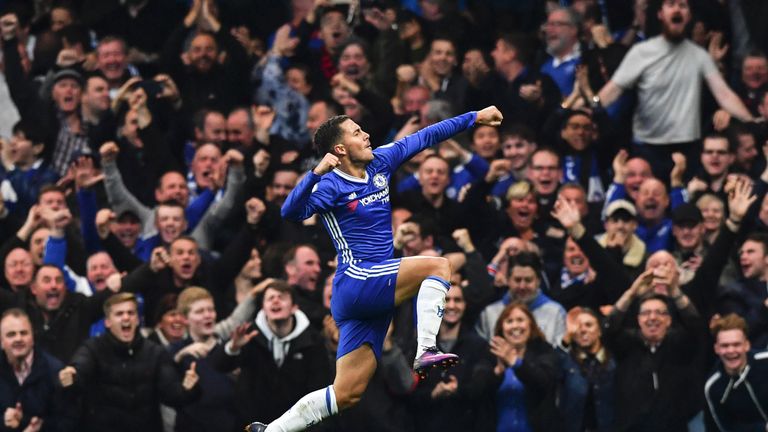 "United had a bad first part of the season and I think for a couple of games now, they played well. They drew against Stoke, but they have good players and the squad is very good. The manager is good, so they will be second or third.
"Tottenham also are strong. We lost there, but for me it is more Manchester United. They are more experienced. That is my opinion, maybe I'm wrong."
Hazard worked under current United manager Jose Mourinho for two-and-a-half years at Chelsea, winning the title in the 2014/15 campaign. The Portuguese was sacked last season, ultimately being replaced by former Italy boss Antonio Conte in the summer.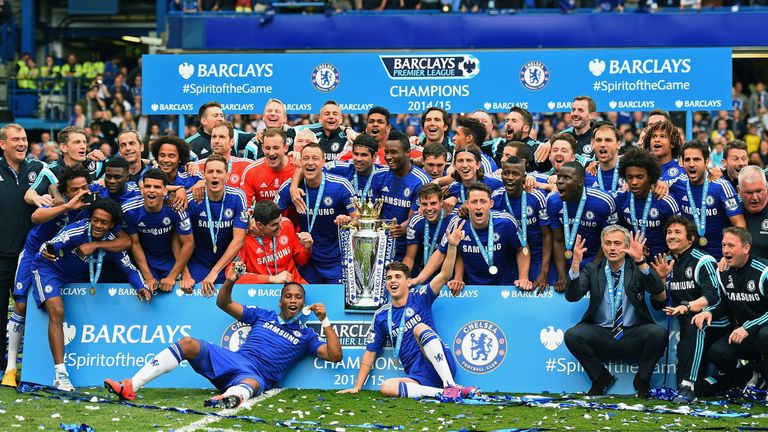 Henry pressed Hazard on the styles of the two coaches and the 26-year-old explained Chelsea do more work on the training pitch with their current manager.
"In tactics and training we do more with Conte," he said. "We work a lot of tactical positions and we know exactly what we have to do on the pitch, where I have to go and where the defenders have to go.
"We know exactly what to do. With Mourinho, he put in a system but we didn't work lots. We know what to do because we play football, but maybe the automatisms were a little bit different.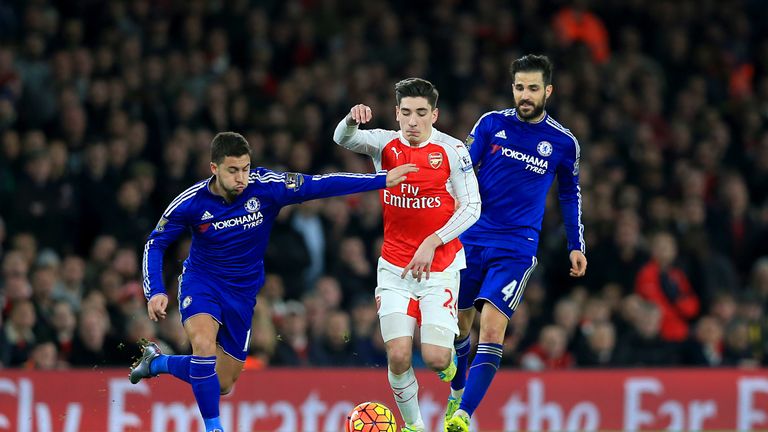 "With Mourinho, Nemanja Matic was behind me in the season when we won the title and sometimes I stayed in front and Matic did the job.
"With Conte it's different. I close more inside because Marcos Alonso is there as a wing-back. I just need to be ready to counter-attack if we get the ball."
Catch Hazard in action for Chelsea as they play host to Arsenal on Sky Sports 1 from 11.30am on Saturday where you can also see the full interview with Henry.
Grab a NOW TV Sky Sports Day Pass and watch the top of the table clash, Chelsea v Arsenal, for just £6.99. No contract