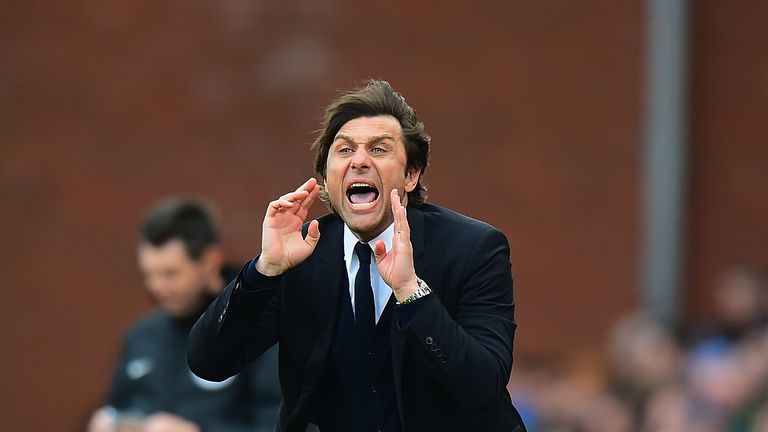 Antonio Conte says Tottenham will have had an excellent season even if they fail to overhaul Chelsea at the top of the Premier League table.
With nine games to play, the Blues are seven points clear of Spurs, who are chasing a first top flight title since 1961.
Conte, boss of the Stamford Bridge club, said: "The difference between Chelsea and Tottenham is this: if you stay in Chelsea, if you win it's normal.
"If you stay in Tottenham, if you win it's great, but if you lose it's not a disaster. It's not a disaster, because you find a lot of situations to explain a good season.
"In this season, us and Tottenham stay in the same level. Chelsea were underdogs at the start of the season, but now we are top and we want to keep this position."
Spurs last won the league championship 56 years ago, while Chelsea are on the verge of clinching their fifth Premier League crown. As for the prospect of winning the title, the Italian added: "It's normal with 27 points available that anything can happen in the league.
"We need 21 points to win the league mathematically. I think we are in a really good position.
"In England, every game, you must think that anything can happen if you don't face the game in the right way.
"Against Crystal Palace on Saturday we played a good game with great commitment and great concentration, but we still lost."
Sky customers can now upgrade to Sky Sports and get 12 months for just £18 per month. Upgrade now!