Gary Cahill says Chelsea were 'miles off it from the start' during West Ham defeat
Last Updated: 09/12/17 7:57pm
Gary Cahill was critical of Chelsea's performance after their 1-0 defeat at West Ham on Saturday, saying they were "miles off it from the start".
The Blues had been one a nine game unbeaten streak in all competitions heading into the Premier League clash, but were undone by an early Marko Arnautovic strike.
Cahill gave an honest assessment of the match following the loss at the London Stadium, and could not hide his disappointment at the result.
"I thought we were miles off it from the start of the game. We allowed them to get the early goal which was a poor goal to concede on our behalf because we've been tight at the back of late," the Blues captain told Sky Sports.
"We tried to get back into the game but that laboured start carried on throughout the game. We just didn't play our stuff. They got the ball and then sat behind the ball, trying to hit us on the break.
"It's frustrating in terms of wasting a bit of time, which was clever play from them, but we weren't at the races today for whatever reason. It's very disappointing to come off and feel like that.
"There was no lack of effort there, that's not the case, it's just that things weren't going for us. The passing was off, we didn't create as much as we have been doing for whatever reason. It's disappointing because we had a chance and to give up chances like that can hurt you."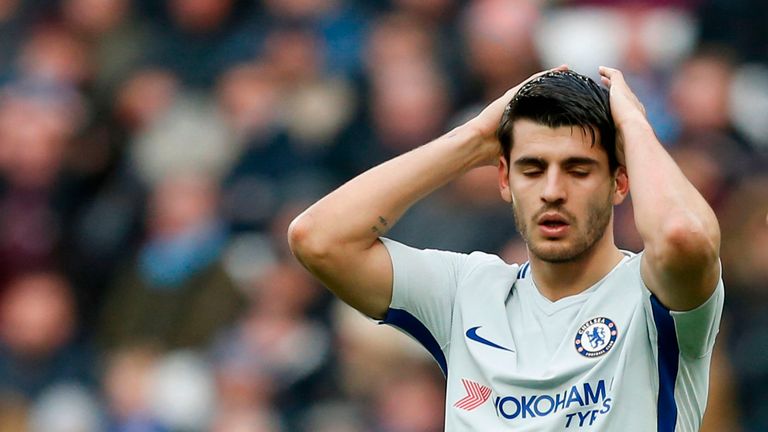 It was the second game in five days for Chelsea after their 1-1 draw against Atletico Madrid in midweek, but Cahill refused to use that as a reason for the performance in a match he felt they had to win.
He said: "I'm one to sit here and make excuses. The fact is we've got loads of games, we played in the Champions League and get the early kick off on Saturday, and they're the facts, that's what is happening.
"If we play to our levels today, we get something out of the game without a shadow of a doubt but we didn't so we didn't get anything. You can't afford to do that in this league, especially against teams who are fighting for their lives.
"It was a huge game for us, there's no two ways about it. We needed to win this game and sit back and watch the games tomorrow. We haven't, so we only have ourselves to blame for that. We have to reflect, pick ourselves up and go again."