Chelsea goalkeeper Thibaut Courtois insists he wants an agreement over his future before the end of the season and admits he will "consider all options".
Courtois, whose contract is due to expire in 18 months, recently decided to postpone talks on an extension but confirms he is "happy" at the London club amid reports linking him with a move to Real Madrid.
The 25-year old says a decision on his future may be influenced by personal circumstances with his two children living in Spain with his former girlfriend.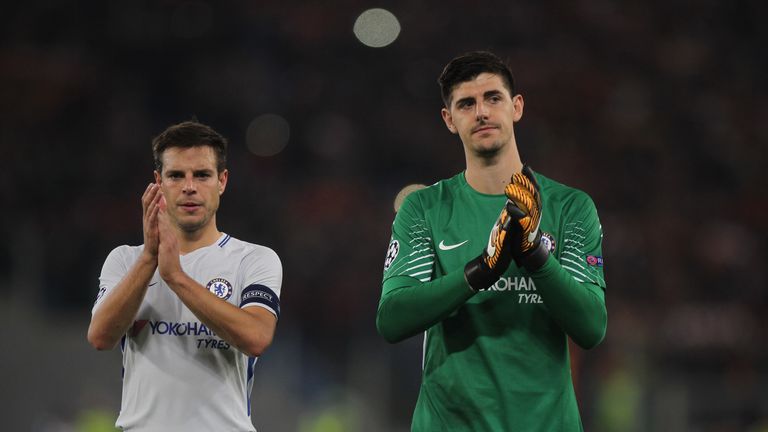 "It [my private situation] is not always easy," he said. "But I'd also seen this coming. I knew that she [his former girlfriend] would return to Madrid, so that has its influence too.
"I love my children to death. When you miss them, you are sometimes wondering 'shouldn't I play in Spain in the next few years'? That's why I want to take my time to make a decision on that contract extension."
The Belgium international, who has started all of Chelsea's Premier League this season, conceded earlier this month that a return to Spain "attracts" him but says a new deal with the Blues is most likely.
He added: "My private situation is always gnawing a little bit, but for the rest, I'm feeling very good at Chelsea.
"I don't see any reason why I won't sign a new deal. I just want to consider all options. Everything has to be right.
"It's not the right moment to make hastily decisions. Not for Chelsea, not for me.
"Within a couple of months, we will sit around the table again and talk openly. There's no pressure, apart from the media. The club knows that too. Basically, I want an agreement before the end of the season."