Gary Cahill on a season of frustration with Chelsea and England
By Stephen Mills
Last Updated: 06/05/18 12:29pm
Gary Cahill has told Sky Sports of his frustrations with Chelsea this season, both in terms of his own limited playing time and the team's disappointing performances.
The England defender was named club captain by Antonio Conte following last season's Premier League title win but has only made 25 appearances in the league this season, and was benched for some crunch clashes since the turn of the year against Manchester United, Manchester City and Tottenham and both legs of the Champions League defeat to Barcelona.
And in an exclusive interview with Sky Sports' Geoff Shreeves, Cahill admitted that has been difficult to deal with.
"It's been tough for a number of reasons," he said.
"It's frustrating for any player who isn't playing because you want to be out there playing. I've been lucky in my career to play the majority of times at the clubs I've been at, so to miss out on games, especially massive games, is obviously frustrating.
"It's difficult to impact as much as you would like to. Maybe you can impact in training and in the dressing room, but the business end is to impact in the games, especially big games. The frustration when you're not playing is that you can't do that.
"It's been hard, but we are talking about weeks rather than months. It's not like I've been out of the team for five or six months, but in those weeks the games have been huge and I've missed some really big ones.
"This year my numbers are low for appearances and the only other time for Chelsea was when we finished 10th. In all the other seasons I've played around the 35-mark and I've been very, very successful.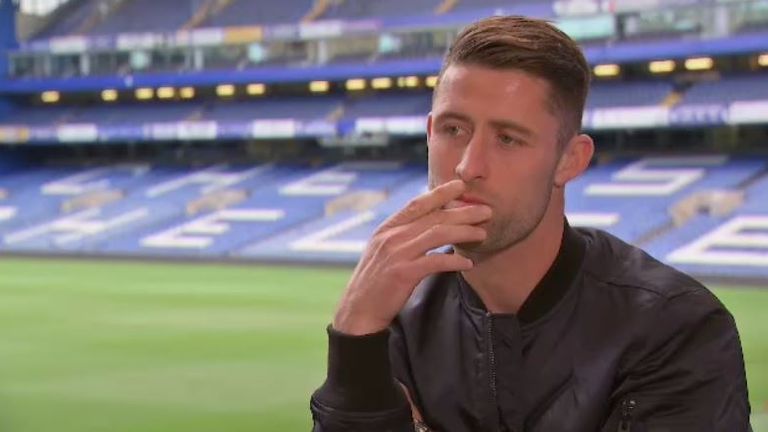 "It's something I've not been used to and for sure it's been frustrating.
"I wouldn't say I deal with it well, but not in terms of showing it. I think it would be bad of me and would be unprofessional to show that in training and in the group.
"If you ask the rest of the players they wouldn't notice much of a difference, but in terms of me, inside and my goals as well as the team's goals, it's hard to take.
"That's what drives you. I wouldn't have had the career I've had if I could accept the fact I'd be sat on the bench. All you have to do is work even harder to get back out there."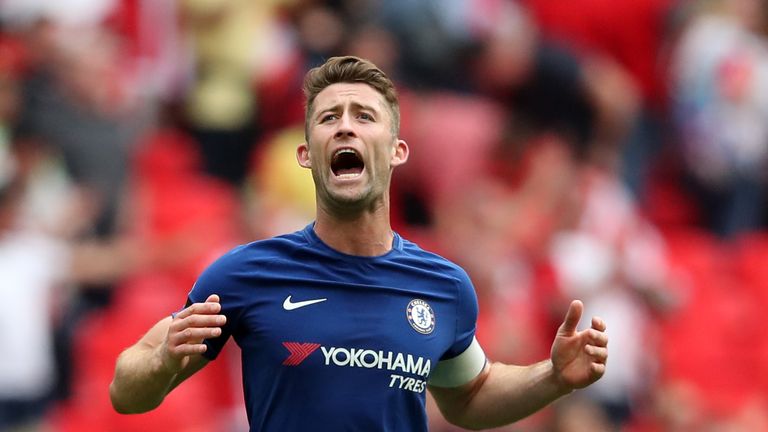 Cahill has made 58 appearances for England, including eight of their qualifiers for the summer's World Cup, but was overlooked by Gareth Southgate for the friendlies with Netherlands and Italy in March.
But after featuring in Chelsea's last four matches he has vowed to prove himself worthy of World Cup selection.
"When I missed out on the last squad it was very disappointing for me," he added.
"At that moment in time, I wasn't playing, which I felt had consequences. That's been and gone and now I need to get out there and get back playing.
"My form is better and where it should be now and the rest is out of my hands. I've been in the set-up with England for seven or eight years and I played the majority of the qualifying games to get to this tournament.
"It would be unfortunate if I missed out, but it's out of my hands."
Cahill also admits the season has been difficult for a Chelsea team that started the season as defending champions and are now outsiders to finish in the top four.
Conte's side will play Manchester United in the FA Cup final later this month, but are five points behind fourth-place Tottenham with just three fixtures left.
"It's difficult to take," Cahill said.
"Even up to Christmas time we were going ok, in all the competitions and three points off Man Utd. We were well and truly in the spots.
"Then after that, we had a month or two where things didn't go to plan and we found ourselves out of it, which for us is disappointing.
"When you look over the games we've lost this season, in some ways we have ourselves to blame. I'm not being disrespectful when I say that, but in terms of the games we have lost it has been disappointing for us. If we turn two or three of them into wins then we're not in this situation.
"I suppose that's obvious and we are where we are.
"We have a cup final to look forward to, which is great, but in terms of the league, it could have been better. This season has definitely been a different season and a strange season."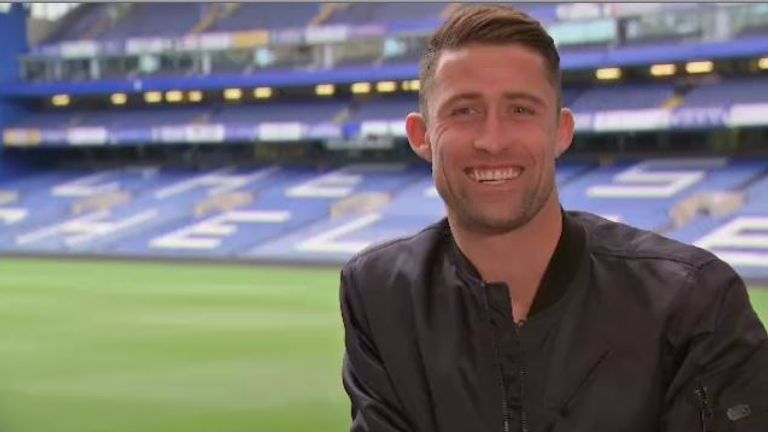 Chelsea host third-place Liverpool, live on Sky Sports Premier League on Sunday afternoon, and a victory, coupled with a win over Huddersfield on Wednesday, will see them move level on points with Jurgen Klopp's side going into the final day.
And Cahill says that nothing less than maximum points will suffice.
"One hundred per cent we have to win absolutely every single game to stand a chance," he said.
"I still think it will be tough. I said that a few weeks ago - and I didn't want to be negative when I said it - but I felt like the points difference was big. To see the big teams drop that many points would be unlikely so for us to have any chance we have to win every game now.
"The mental approach has to be that if we win every game there's an outside chance, but it does make it difficult when it's not in your hands and you're relying on other results, that's always tough.
"I don't think it changes how we play Liverpool. Especially being at home we would look to try and win that game, irrespective of how well Liverpool are doing at this moment. We went away there and drew 1-1 in a tough game.
"At home we look to be more positive in how we approach the game. We go to win at Stamford Bridge, that's for sure."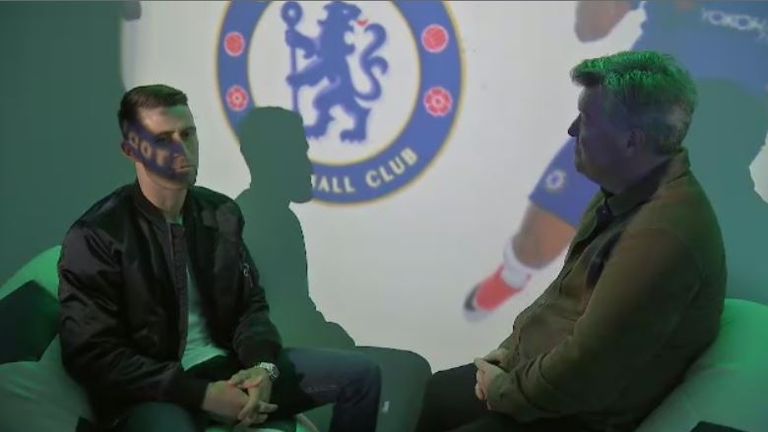 Chelsea captain Gary Cahill and fellow defender Antonio Rudiger attended the launch event for the sensory room on Wednesday May 2, where they met children from Queensmill School.
The room is designed for families with children with additional sensory needs to enjoy being at Stamford Bridge on non-match days as well as during a game on match days. The sensory room offers a nurturing person-centred supportive environment, and is used to facilitate empowerment, self-organisation, relaxation, sensory awareness, activity tolerance and general awareness of self, peers and the environment.
Located in the East Stand, the purpose-built room includes a range of interactive sensory activities to create a relaxing and calming atmosphere while encouraging concentration and gentle visual stimulation, and will be in operation on a match day for the first time this weekend when Chelsea host Liverpool at Stamford Bridge.