Chelsea's 3-0 defeat at Newcastle was as bad a performance as the Blues have put out, says Jamie Redknapp, who also does not believe Antonio Conte will be at the club next term.
Goals from Ayoze Perez (2) and Dwight Gayle sealed 10th place for Newcastle, but Chelsea finish fifth, outside the top four for just the third time in 16 years having won the Premier League last season.
Redknapp singled out midfielder Tiemoue Bakayoko for criticism, and with just under a week until the FA Cup final against Manchester United, the Sky Sports pundit was surprised the stand-in players didn't put in a better display.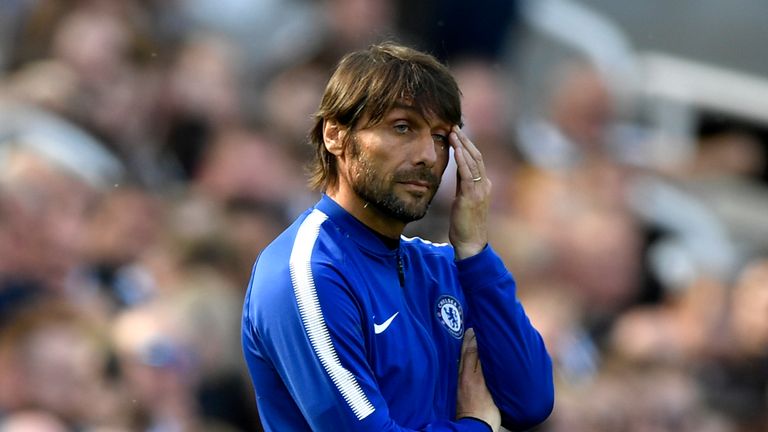 He said: "They were so poor, that's as abject as a performance as I've ever seen, especially when people are playing for places in an FA Cup final team next week.
"Bakayoko didn't break sweat, I didn't see him sprint once to the ball, and it was a big opportunity for him today. Ross Barkley at times tried, but it just wasn't his day.
"Newcastle wanted it more, it's just as simple as that. Jonjo Shelvey, Mo Diame were dominant in midfield, and I felt sorry for N'Golo Kante. He was on his own in that midfield, he had no support whatsoever.
"Everything about Chelsea's performance today was so poor. When the fans have travelled such a long way, to see a team performance like that, now somehow he's got to lift the team and get them ready for a cup final, and it isn't easy to just switch it on and off in football."
Conte said after the game he is committed to the club, but speculation surrounding his future has been rife for many months.
Redknapp noticed Conte's body language in recent months has changed, and he would be been "amazed" if he started next season at Stamford Bridge.
"For Conte, I'd be amazed if we see him on the touchline for Chelsea next year, he just looks like he wants to get away now," Redknapp said.
"It's difficult because last year was one of the best Premier League performances to turn that team around, it was amazing,
"But this year, selling Costa for Morata, that hasn't really worked, and replacing Matic with Bakayoko, that certainly hasn't worked. They have been weakened.
"And we've seen slowly but surely that the manager has become overcome with the situation, he's not his normal self. Normally you see him on the touchline leading from the front, he's the one signalling all the pressing actions you want from a manager.
"But you can even see now he looks like a beaten man. Does that mean he goes? It certainly doesn't mean he's a bad manager if it doesn't work out here, that's Chelsea's model and it works for them."