Maurizio Sarri needs patience from Chelsea, says Gianfranco Zola
By Aaron Fowler
Last Updated: 22/07/18 5:28pm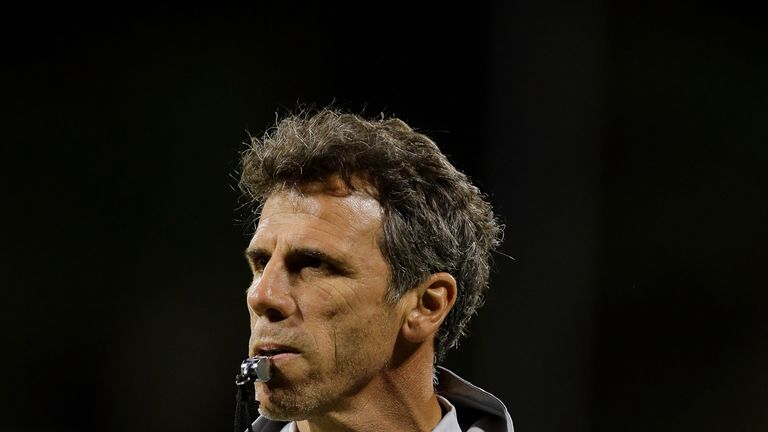 Gianfranco Zola has called for new Chelsea head coach Maurizio Sarri to be given time at the club to provide what is expected.
Zola played for the Blues between 1996 and 2003 and has returned to Stamford Bridge as assistant first-team coach.
"As long as the people at the club supports the club, have a little bit of patience with him I'm sure they will get what they are expecting," he told the club's website.
"I like the way his teams play football. They are very organised, very good defensively but also play very good football. I've always liked coaches that promote this type of football."
The Italian feels Sari's methods will be a good fit for the club.
He added: "I believe this is the type of philosophy this club is looking for at the moment. I think it can be a very good marriage. Maurizio can give the club exactly what it is looking for."
Zola spent seven years as a player at Chelsea, scoring 59 goals in 229 appearances and is excited to be back at Stamford Bridge.
"It's fantastic to be working again for the club. It's wonderful to be working with this coach (Sarri). I have a lot of excitement and desire to do well in this adventure," said Zola.
"I'm looking forward to doing my best and to make sure we keep on giving trophies and satisfaction to the club."