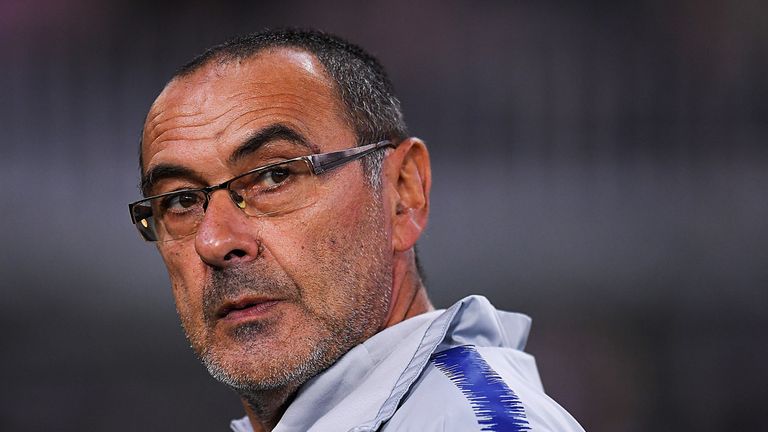 He's been described by Pep Guardiola as "one of the absolute best" and has promised to bring the "fun" back to Chelsea, but what do you need to know about Maurizio Sarri?
The Italian took charge at Chelsea on July 14 after three seasons with Napoli where he launched title challenges against Juventus and was named coach of the year.
But what will he bring to the Premier League? How good is his record? And how will Chelsea play under him? We take a look…
Sarri's first game: What we learnt
What is his record?
After hopping around lower-league clubs in Italy, it was at Napoli, the city of his birth, where Sarri made his name.
In three seasons with Napoli, Sarri secured two runners-up finishes and one third-place finish. In 2015/16 they were "Winter Champions" (top of the table at the winter break) for the first time in 26 years and from 2016/17 to 2017/18 they won a club-record 13 league games in a row.
Although Sarri could not ultimately end Juventus' Serie A dominance, he won coach of the year in 2016/17 and his side were lauded for their free-flowing and attacking play.
Tottenham boss Mauricio Pochettino said earlier this year that "Sarri's side play the most beautiful football in Europe".
What's his style?
Sarri is all about the details.
Former Chelsea midfielder Nathaniel Chalobah spent a year playing under Sarri on loan at Napoli in 2015/16, and explained why the players performed so well.
"Playing under him was very easy as he puts out every single detail you need to know as a player," Chalobah told The Totally Italian Football Show podcast.
Sarri was reportedly nicknamed "Mister 33" after preparing 33 different set-pieces while at Sansovino
"You might be a right-back and want to know what foot is this player and does he cut in. The manager will tell you.
"We grabbed a Champions League spot the year I was there. It was a great season and that was because of the details we had going into every single game were top notch."
Jorginho, who has also joined Chelsea from Napoli, gives a similar insight.
"He is someone who does wonderful work, he is right on top of everything that is happening on the pitch," he said.
"When the weekend comes around and you have a game, you start that game knowing how every situation is going to pan out on the field offensively and defensively, and that is something that really helps you in your work."
Napoli defender Kalidou Koulibaly, meanwhile, has described Sarri as a "genius".
"He sees things others don't see. He makes you understand how football is and isn't unpredictable. He's a scholar," Koulibaly said.
How will Chelsea line up?
"Fun" was one of the buzz words in Sarri's first press conference as Chelsea head coach.
"We must start by having fun," he said. "Which is important for us and our fans. I really hope the Chelsea fans will see entertaining football."
While Chelsea played a 3-4-3 formation under previous head coach Antonio Conte, Sarri's preferred line-up was a 4-3-3 at Napoli. How that is going to work at Chelsea remains to be seen.
Barring more signings or departures, the defence could be Marcos Alonso and Davide Zappacosta at full-back and then Cesar Azpilicueta and David Luiz in the middle. The midfield trio is expected to be Jorginho, N'Golo Kante and Cesc Fabregas/Tiemoue Bakayoko/Ruben Loftus-Cheek. Then Eden Hazard, Willian and Alvaro Morata could spearhead the attack.
Without several of the players mentioned above, Sarri lined up with Zappacosta, Luiz, Ethan Ampadu and Alonso in defence for his first pre-season game against Perth Glory on Monday. Fabregas, Jorginho and Ross Barkley were in midfield with Callum Hudson-Odoi, Morata, Pedro up front.
As well as the formation, keep an eye out for Chelsea's set-pieces.
Sarri was reportedly nicknamed "Mister 33" after preparing 33 different set-pieces while at Sansovino. And Chalobah told The Totally Italian Football Show podcast about his attention to detail.
He is a genius. He sees things others don't see. He makes you understand how football is and isn't unpredictable. He's a scholar
Napoli defender Kalidou Koulibaly on Sarri
"I got there, and I'd never practised a throw-in in my life, and they had about 10 different signals, so they gave me a sheet of paper on my first day to study these signals," he said.
"I don't think I picked it up until about two months, because there were so many signals, so many throw-ins, so many corners and you had to be in the exact place that he wanted you to be in."
Should results be expected straight away?
Probably not.
Sarri has said himself that "it will take some time for the squad" to learn his methods and philosophy.
Chelsea legend Gianfranco Zola, who has been appointed as Sarri's assistant, also thinks patience could be key.
"As long as the people at the club supports the club, have a little bit of patience with him I'm sure they will get what they are expecting," he said.
"I like the way his teams play football. They are very organised, very good defensively but also play very good football. I've always liked coaches that promote this type of football."
Can Sarri keep Hazard and Courtois?
Sarri's chances of success could be damaged before he even properly starts if Chelsea sell any of their key players this summer.
Barcelona have made three bids for Willian while Real Madrid are reportedly interested in goalkeeper Thibaut Courtois and Eden Hazard.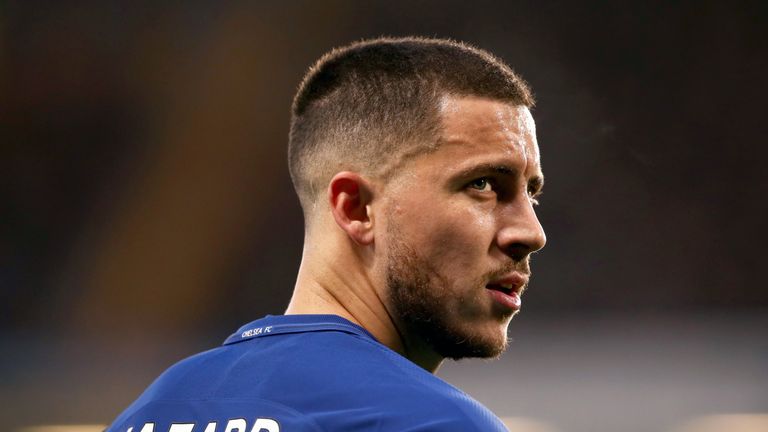 "Clearly we would always like to keep all the strongest players," said Sarri. "This is what any manager wants to do, this is what any club wants to do.
"I would like to meet these players face to face, talk to them and understand what the best thing to do would be for everyone. Before that I would also like a player to come on the pitch for four or five days together with me, to have a clear idea of what the situation is.
"Hazard is a very high-level player. He's one of the top two or three European players."
Will there be more touchline theatrics?
There were times over the last couple of seasons when the most entertaining aspect of watching Chelsea games was watching Conte.
Whether it was shouting instructions at players, gesticulating wildly or jumping into the crowd to celebrate, Conte was always worth keeping an eye on.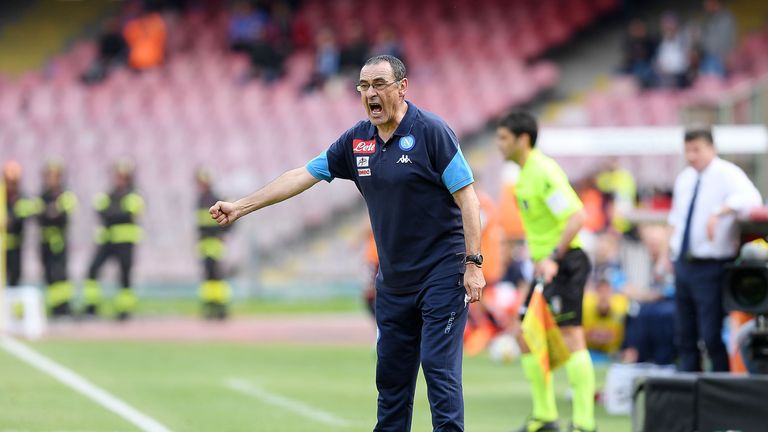 Sarri is intense and meticulous in his preparation, but is not as emotionally intense when the game starts. He has been sent to the stands - and smoked in the stands - but unlike Conte he does sometimes sit in his seat to watch the match.
Off the pitch, Sarri was involved in some controversial moments in Italy. There was an obscene gesture to supporters of Juventus in Turin, foul-mouthed abuse of his own players and sexist remarks about female journalists. He was also fined and given a two-game ban for alleged homophobic abuse of Roberto Mancini.
When can you see Sarri in action?
After kicking off the season with games against Huddersfield and Arsenal, Chelsea are live on Sky Sports on Sunday, August 26 when they face Newcastle.
They will also be shown on September 23 when they take on West Ham.