Gary Cahill says he may quit Chelsea in January due to lack of game-time
Watch West Ham v Chelsea, live on Sky Sports Premier League on Sunday
By Connor Benns
Last Updated: 22/09/18 7:15am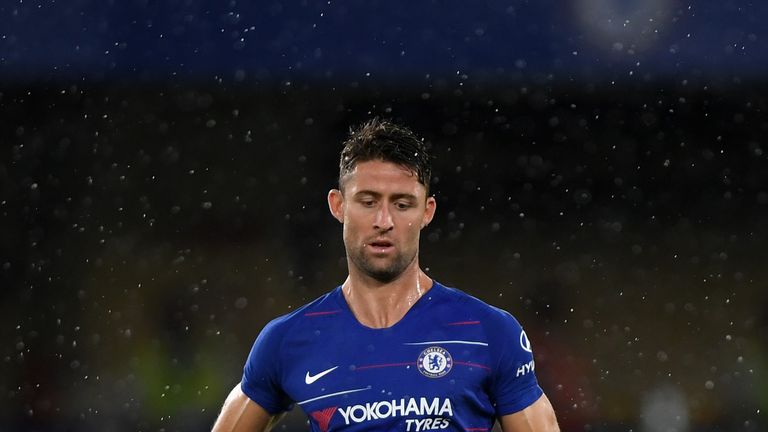 Gary Cahill says he may have to quit Chelsea in January because he is finding the lack of playing time "very difficult".
The 32-year-old joined the Blues in 2012, but he has yet to make a single appearance for Chelsea this season.
"I don't want to jump the gun but as things stand at this time, probably, yes [I might have to leave in January]," Cahill told The Daily Mirror.
"First of all, the team's doing well which is the most important thing. Having been a big part of things for six years, seven years and played a huge part, not just a squad player, I'm definitely finding it difficult this year to deal with that situation."
The England international has fallen behind Antonio Rudiger, David Luiz and Andreas Christensen in the pecking order and has accepted that "sometimes you have to make tough decisions" for the progression of your career.
Despite this, he revealed that he has not broached the subject with Chelsea boss Maurizio Sarri yet, instead waiting for the Italian to be "comfortable" with selecting him.
"To go under a new manager, learn a new way of defending and new ideas that he has, I am sure he didn't feel comfortable in putting me in," said Cahill.
"So there's no arguments from my point of view, hence why I've not seen him. When you're winning games, you have to sit tight and suck it up and deal with it.
"For me to do this all season is going to be very difficult."