Frank Lampard says Claudio Ranieri changed his career when he joined Chelsea
Last Updated: 27/11/18 7:31am
Frank Lampard says Claudio Ranieri changed his career when the former Chelsea manager signed him from West Ham.
The Derby manager signed a five-year contract at Stamford Bridge in 2001 before going on to become the club's all-time leading goal scorer during a successful 13-year spell at the club.
Lampard, who was Ranieri's first English signing as Chelsea boss, didn't win any silverware during the Italian's four-year tenure but the former England international holds him in high regard.
"I am a huge fan of Claudio Ranieri - I love him," said Lampard who takes his Derby team to Stoke on Wednesday, live on Sky Sports.
"He changed my career! He took me from West Ham to Chelsea as a young 22-year-old. Obviously for me that was a catalyst for me to what I could be part of at Chelsea at that point. A great man, a great manager."
Ranieri returned to Premier League management earlier this month as Fulham manager and made an immediate impact with a 3-2 victory against Southampton on Saturday.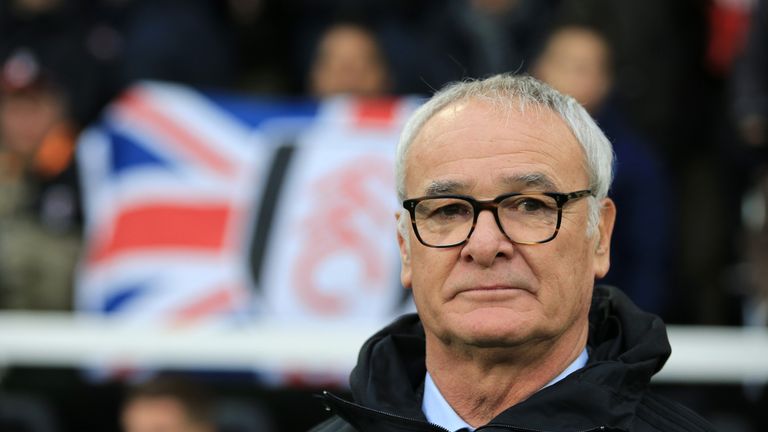 The 67-year-old memorably led Leicester to the Premier League title in 2016 and Lampard is in no doubt over Ranieri's pedigree at the highest level of management.
"[He] deserves to be working at the top," Lampard added.
"What he did at Leicester will, I believe, never be repeated and is one of the greatest achievements of any manager in all time."
"Delighted for him to be back in the game and a great result for him to start."
Ranieri will return to Stamford Bridge to face his former club on Sunday, live on Sky Sports Premier League, and Lampard expects a reaction from Chelsea after their 3-1 defeat to Tottenham at the weekend.
"It will be an interesting one for Chelsea and Fulham in their different ways," Lampard said.
"Fulham will now need to put a run of results together to get where they want to be up the table.
"Chelsea obviously have to recover from a defeat against Tottenham which is always a huge game for Chelsea - I know it very well. Both teams have big reasons to want to win it."