Pep Guardiola says 'anyone can win Premier League' after Manchester City lose unbeaten streak
Last Updated: 09/12/18 12:54pm
Pep Guardiola thinks the Premier League title is wide open and that anyone can win it after Manchester City lost at Chelsea.
Chelsea ended City's unbeaten Premier League run with a 2-0 win at Stamford Bridge - a result that leaves Liverpool top of the table after they beat Bournemouth 4-0.
The Blues became the first team to beat City in the league since Manchester United in April, breaking a run of 22 games without defeat.
When quizzed about the title race, Guardiola responded by saying: "We are in December - if you [ask] me if Liverpool can win the Premier League, I will say yes.
"If you [ask] me right now in the position, Tottenham or Chelsea or Arsenal can win the Premier League, I will say yes. Everybody can win the Premier League."
There had been talk pre-match of City going through the entire season unbeaten and replicating Arsenal's achievement when they became the first - and to date only English side - to go unbeaten in the league all season.
Guardiola always played down the chances of City achieving the landmark and reiterated that point when asked about it again.
He said: "Everybody asks me every time.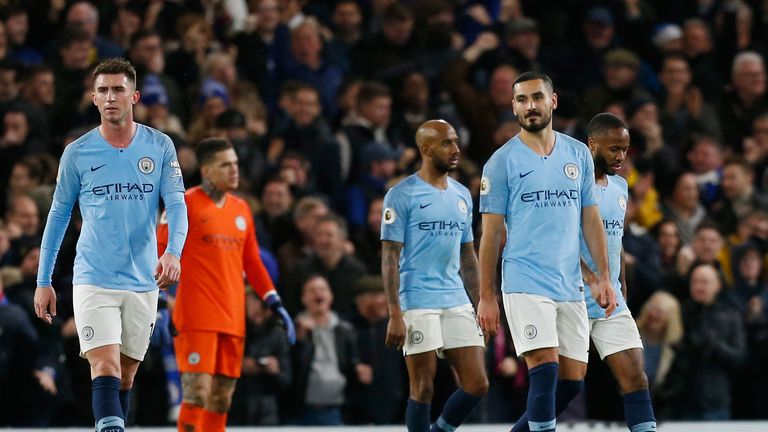 "Last season it happened the same in that period. I said that isn't going to happen. Yesterday they asked me in the press conference and I said again that isn't going to happen. We are not here to be invincible, we are here to try and be champion, to try and make one point more than our opponents.
"It's part of the competition, you can lose. But it's how you lose. Have we been like we normally are? Absolutely, yes. We monopolise the ball like Chelsea, we create the chances, we have two thousand million passes.
"They beat us in one counter-attack and one set piece. We played the way we want to play. After that, when the opponent is good it's always to congratulate them, shake hands and improve for the next game."