Chelsea boss Maurizio Sarri says midfield battle will be key against Man City
By Michael Kelleher
Last Updated: 10/02/19 7:20am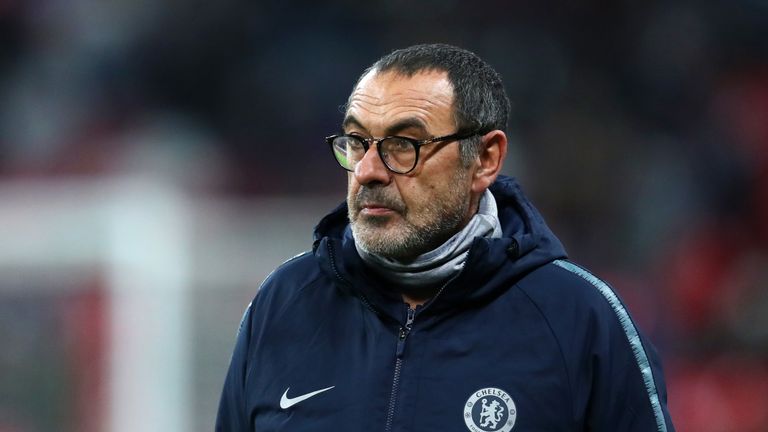 Maurizio Sarri believes the midfield battle will key on Sunday if his Chelsea side are to strike a second major blow on Manchester City's title challenge this season.
Reigning champions City were on a 21-match unbeaten run which stretched back to the previous April when they travelled to Stamford Bridge on December 8.
But they were stunned by Chelsea and went on to lose two of their next three league games and hand Liverpool the impetus in the title race.
They have been playing catch up ever since and will seek to keep the pressure on Jurgen Klopp's side by gaining revenge for their defeat by Chelsea early in the season.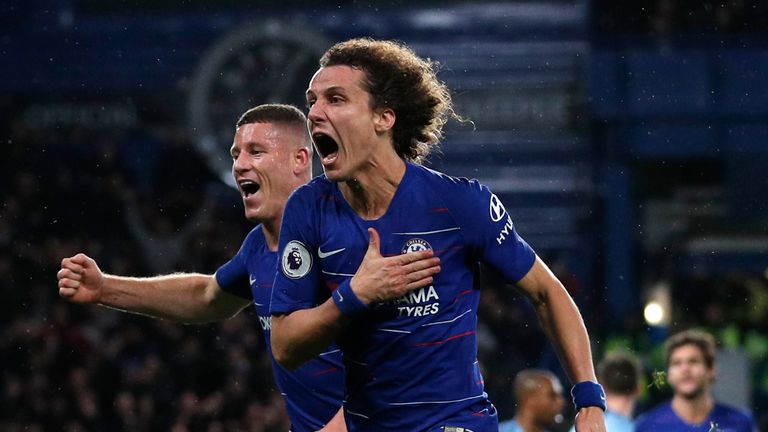 Both teams boast a wealth of attacking talent but Sarri feels the battle for dominance in the middle of the park, where Fernandinho will be key for City and Jorginho will have a pivotal role for Chelsea, will go a long way towards deciding the outcome.
Sarri said: "It will be really very difficult to be in control of the match. The match is there (in midfield), more than in the strikers.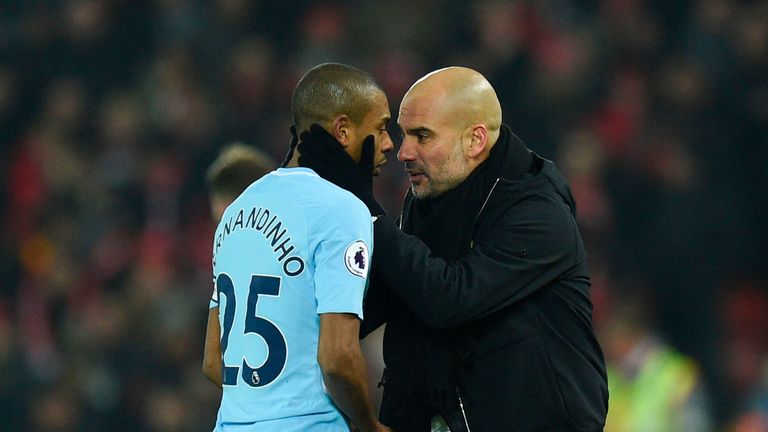 "They are able to play if you stop Fernandinho and also we're able to play if you stop Jorginho.
"We have options. Maybe they have more options than us because they have worked on this for three seasons.
"But I remember that in Naples it wasn't a big problem if there was a man on Jorginho, so I hope it will be the same here in the future."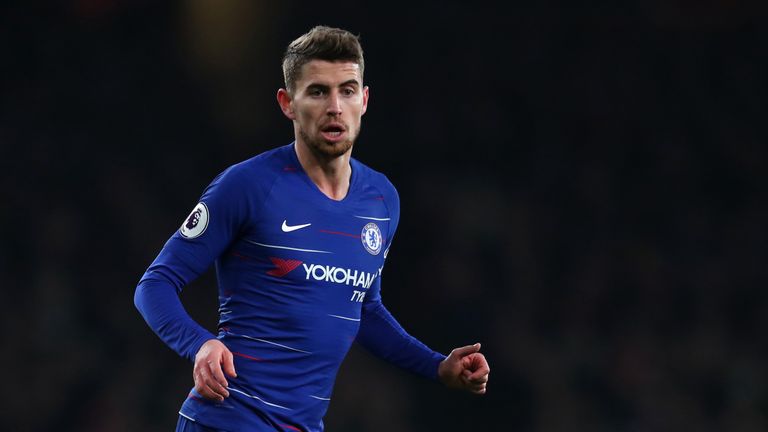 No player has made more passes in the Premier League this season than Jorginho (who has 2,219), but Sarri is aware his side will find it difficult to keep the ball at the Etihad Stadium.
"I expect Guardiola's team want to always be in control of the match, always in possession of the ball and they're able to do it. So it's a very difficult match," Sarri said.
"We are used to having the ball and possession so on Sunday it will be very different.
"We will try to play our football, but if they are able to play their football, of course, you have to stay lower (deeper)."