Chelsea's Eden Hazard defends Fernando Torres and tips Juan Mata for top gong
Chelsea's Eden Hazard has given his backing to Fernando Torres and tipped Juan Mata to be named Player of the Year.
Last Updated: 07/04/13 5:59pm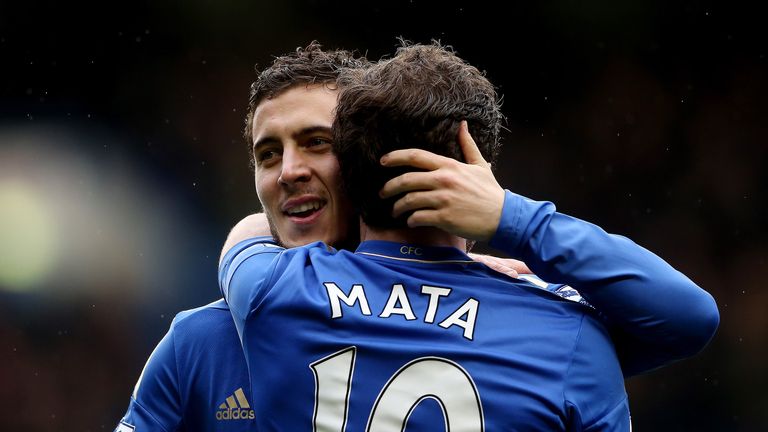 Hazard has been impressed by both players in his first season at Stamford Bridge, and has been surprised by the amount of criticism aimed at Torres.
The Spaniard may continue to struggle to reproduce the form he showed earlier in his career, but Hazard says expectations are unrealistic.
"He must be one of the most criticised football players in football, yet he keeps the good work going. I'm impressed," said Hazard.
"People expect 10 goals from him every game. We are lucky to have two top-class forwards with him and Demba Ba. We must make the most of them."
Hazard also feels that fellow playmaker Mata deserves to be recognised as the Premier League's top player after a superb campaign.
Mata was again in good form as Chelsea carved out a 3-1 lead over Rubin Kazan in the first leg of their Europa League quarter-final on Thursday, and Hazard has enjoyed forging an understanding with him.
"It's a pleasure to play alongside Juan. He's one of the best footballers in the Premier League," the Belgian said in the Daily Star Sunday.
"He has that ability to see and make the pass that others wouldn't and sees it faster than others.
"He deserves to be the Player of the Year. Definitely. There are others who have performed very well this season but he's my colleague, so I would back him."