Jose Mourinho wants to 'get the best' out of Fernando Torres
Jose Mourinho wants Fernando Torres to stay at Chelsea and admits he is a big fan of Wayne Rooney.
Last Updated: 11/06/13 11:36am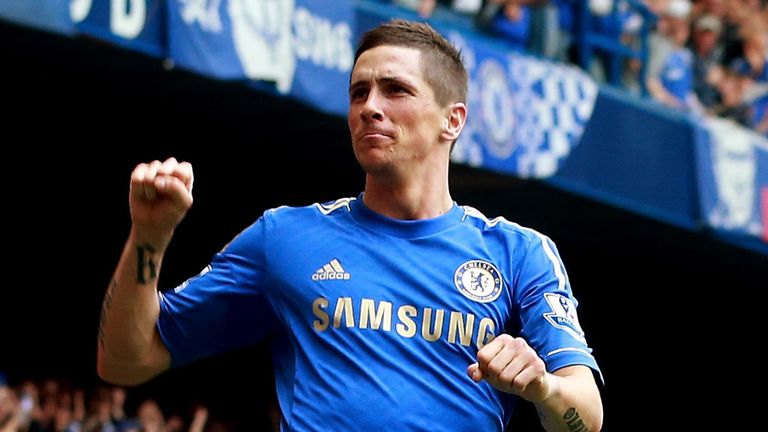 Mourinho began his second tenure at Stamford Bridge on Monday by insisting that there would be no clear-out this summer and that he wants Torres to stay.
Torres has been linked with a move this summer after what has been, for the most part, a frustrating spell at Chelsea since his switch from Liverpool.
Mourinho said: "Fernando is more than happy to stay and work hard. If the best for all of us is for Fernando to stay, let's help him and try and get the best out of him."
Mourinho, though, does not envisage the squad - which will see the likes of Frank Lampard stay on for at least another season - needing a major overhaul in the summer.
"It would be easier if we did that, but we don't want to do that," he said.
"We are happy to go with these fantastic, talented boys.
"We are happy to show that the investment Chelsea made in recent seasons. We want to go in this direction. The one or two we may buy are complements because the structure and philosophy is this one."
Mourinho was asked with Manchester United striker Wayne Rooney might be a summer transfer target.
Rooney, heavily linked with Arsenal, has put in a transfer request at Old Trafford and the Portuguese initially refused to be drawn.
"I learned a few things. One of them is I don't comment on players from other teams. No chance. No chance," he said.
But then he continued: "I think he's at a fantastic age. Again, for a player, maturity, big experience, still young... It's up to him and what he wants, what makes him happy. A little bit like me: he doesn't need one more pound in his contract; one more cup won't make a difference.
"Be happy. Where is he happy? Where will he find more happiness to have ambition and drive him? I like him as a boy. I wish him well and hope he is happy."