Chelsea boss Jose Mourinho insists his older players are key to the club's legacy
Chelsea boss Jose Mourinho has insisted that his old players were crucial to the club's 'legacy'.
Last Updated: 09/07/13 9:26am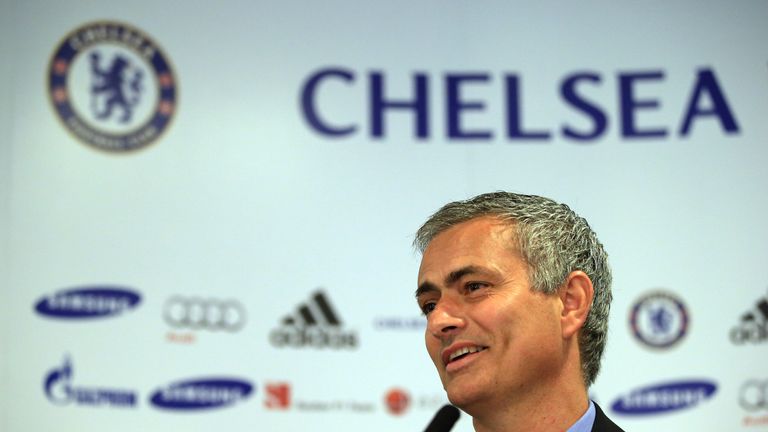 Last season, it seemed the likes of Frank Lampard, Ashley Cole and captain John Terry could be playing their final seasons for the club as reports claimed that owner Roman Abramovich wanted a new look.
However, after his first day back on the job, Mourinho was quick to emphasise the importance of his old guard.
"This is the legacy of the club culture - as some guys are arriving they have others who can transmit to them immediately what this club means," Mourinho told The Sun.
"One day, these older players will finish and the younger guys now will be the older ones in the future, so the Chelsea culture is continuously passed on from one generation to the next."
Mourinho also singled out the example of his former star Didier Drogba, who became a club legend.
"I think Didier Drogba, as a man and as a professional, is a good guy to be looked at as a very special player in the history of this club," he said.
"I can use Didier as a profile to persuade the young boys to follow me because he did follow me from day one.
"He was playing in France and nobody really knew a lot about him when I asked the owner Roman Abramovich to buy him.
"Some people thought he was too expensive for somebody who had not proved himself. Then, in the owner's 10th year in charge, he was voted the best player in Chelsea's history.
"I think every player can have the same ambition that Didier had because he was a guy driven by ambition, by emotion, by friendship and by loyalty.
"He was loyal to the club, the manager, his fellow players and the fans."
Happy
As he returned, Mourinho admits that his first thought is to make the Chelsea fans 'happy' this season.
"I want to make the Chelsea fans happy - by results, by our playing style, by the mentality and the personality of the team," he said.
"They have to know that we always give everything.
"I know from my record at Chelsea, also at Inter and Madrid, that I made many decisions that helped my teams.
"If I gamble with a very risky decision, it can go the wrong way. How many times did I play here with three defenders?
"I remember against West Ham (in April 2006) we were losing 1-0 and we were playing with 10 men after Maniche got a red card early in the game.
"I still gambled because I wanted to win with 10 men - and we did win, 4-1."