Chelsea striker Romelu Lukaku would welcome Wayne Rooney's signing
Romelu Lukaku would welcome Manchester United striker Wayne Rooney to Chelsea 'with open arms'.
Last Updated: 23/07/13 10:36am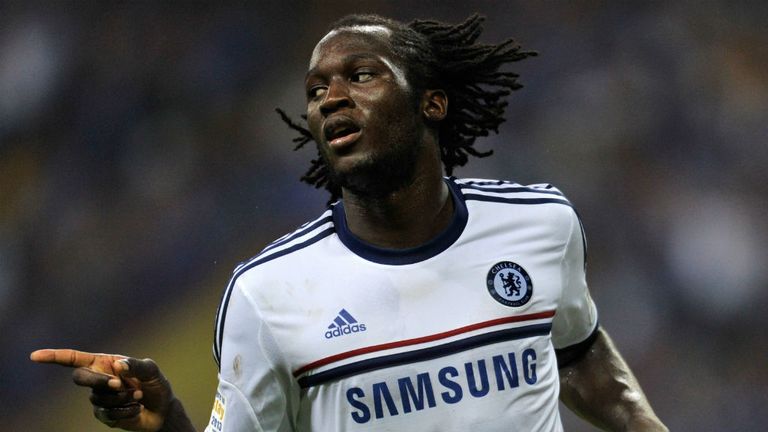 Chelsea have had one bid for Rooney rejected by United and Jose Mourinho has confirmed the England international is his only attacking target.
If Chelsea are able to persuade United to sell Rooney, the 27-year-old would join Lukaku, Fernando Torres and Demba Ba as striking options for Mourinho.
However, Lukaku is not concerned by the prospect of Rooney's arrival at Stamford Bridge and said: "You know when you are playing for a team like Chelsea, there is going to be competition.
"It is the manager's choice. You have to accept that you have to work hard to make it a successful squad.
"If he is part of our team I will welcome him with open arms."
Meanwhile, Lukaku is determined to make an impression for Chelsea in the forthcoming campaign after an impressive last season on loan at West Brom.
"I feel I am making an impact," he said. "This pre-season it is important for us to get some performances under our belts.
"I am confident in my qualities and I am just keeping going like I have been doing. Hopefully I will continue to do so.
"I can score more goals, I can get more assists. I can do more for the team. I can score with both feet and with my head. I am very quick and skilful.
"I can do a bit of everything but I can improve on things as well.
"I have to keep improving. Training is going well as well so hopefully I will improve much more by working hard there."
In appraising the strikers currently at his disposal - Lukaku, Ba and Torres, who is not on the Asia tour due to a break following the Confederations Cup - Mourinho spoke of the need for a player who can operate in close quarters in a reminder of why Rooney is his sole transfer target.
Lukaku is confident of developing that skill, adding: "He is the manager and he has a vision of the way he wants to play.
"The players have to improve to do that. I certainly have it in me.
"He is very direct - and I love that. It is important. If he has something to say to you, he says it. That is a good thing. He is very direct and in your face."