Premier League: Tottenham boss Andre Villas-Boas reflects on split with Jose Mourinho
Tottenham boss Andre Villas-Boas has no regrets over ending his "outstanding" working relationship with Jose Mourinho.
Last Updated: 27/09/13 10:26am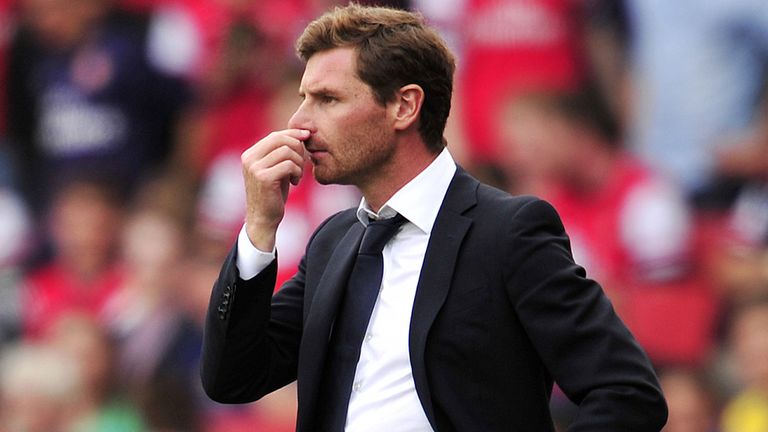 Villas-Boas was part of Mourinho's backroom team for seven years, working as a scout for his Portuguese compatriot at Porto, Inter Milan and Chelsea.
But Mourinho refused to elevate Villas-Boas to a more senior position at Inter, and the 35-year-old decided to go out on his own and enjoyed success as Porto boss before going on to manage Chelsea and Tottenham.
The pair will be in opposing dugouts for the first time this Saturday as Mourinho takes his side to White Hart Lane, and Villas-Boas is adamant he made the right choice to part company with his mentor.
"I don't lose any sleep," said the Spurs boss. "Our break-up point was because I was full of ambition to give him something extra and I wanted further involvement from the job I was doing at that time.
"I felt I could give him much more. But he didn't feel the need for somebody near to him or in another position as an assistant, and because of that it was decided that it was time, after Inter Milan, to continue our careers (apart)."
Villas-Boas also believes he can no longer consider himself a friend of Mourinho, adding: "We had a great personal and professional relationship before that we don't have now.
"I don't think we need explanations. But our relationship broke down. I think we have the mutual respect for each other and we understand what we have been through cannot just disappear, but it's not like it was before."
Villas-Boas also believes that Chelsea consider Spurs a dangerous threat to their title ambitions after Mourinho signed Willian from under their noses and also rejected Tottenham's approach for Juan Mata.
"I suppose that is a sign of evolution from Tottenham and our ambitions," he added. "It is normal. Last year we were fighting for the same objectives in the end so I suppose they wouldn't like to strengthen a rival."
Villas-Boas conceded in the summer of 2012 that he had not spoken to Mourinho for "quite some time".
That impasse was broken two months ago at a League Managers' Association meeting which followed soon after Mourinho's return to Stamford Bridge.
The two will not have a chance to help thaw their frosty relationship after Saturday's game with a glass of wine as Villas-Boas has to jet off to Porto as he is guest of honour at the club's 120-year anniversary dinner.
Surprisingly, Mourinho, who guided Porto to Champions League glory in 2004, does not appear to be on the guest list.
"I don't think Jose will be there," Villas-Boas said.